Videoconferencing has revolutionized the way meetings are conducted and provides a more engaging, efficient, and productive meeting experience than audio conferences. Videoconferencing can connect your remote team, facilitate cross-department/location collaboration, and help interview job candidates.
Since the pandemic, it has become a crucial tool for businesses and organizations to maintain productivity and stay connected, as well as for personal use such as remote learning and socializing.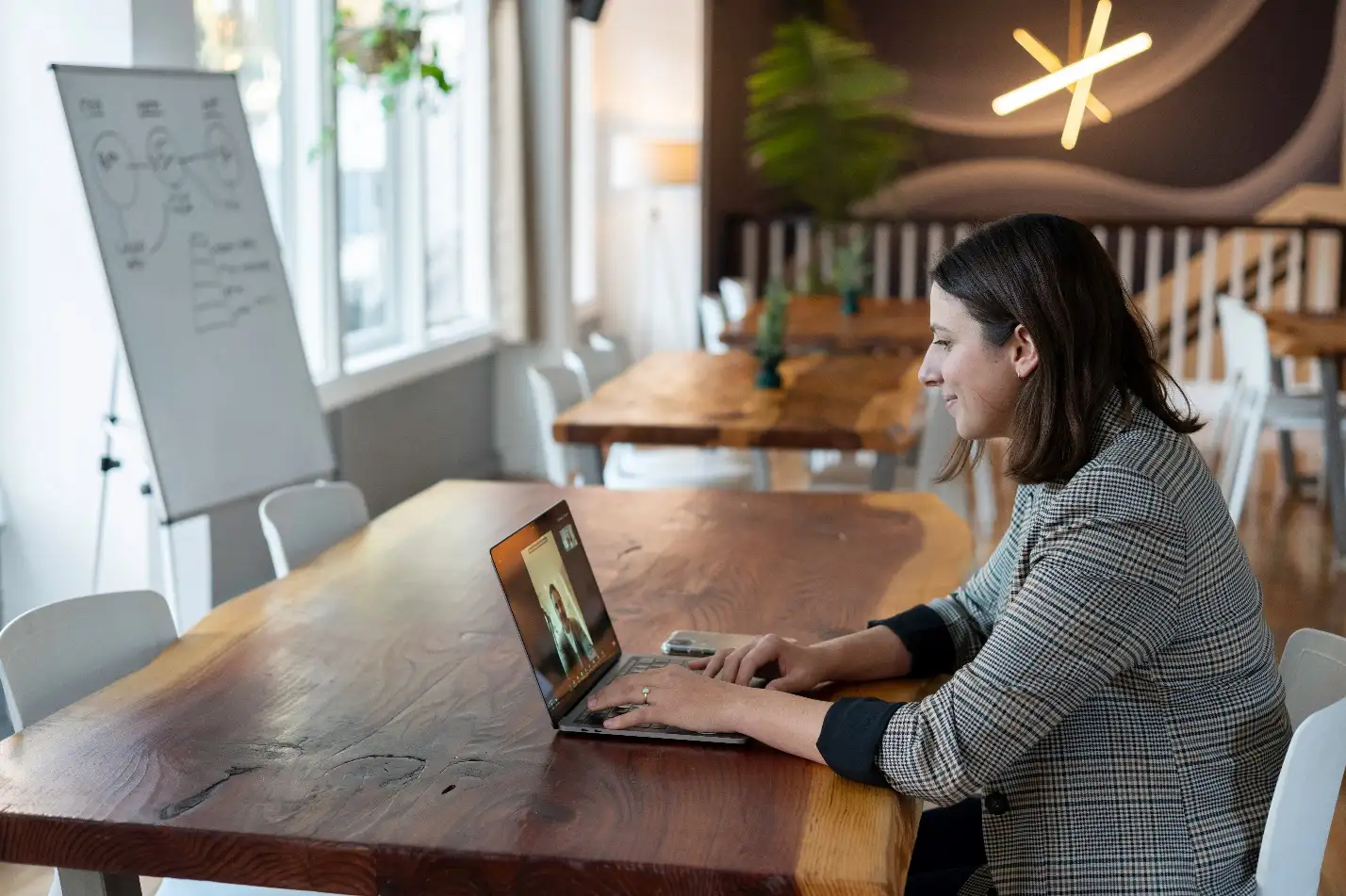 Investing in the proper hardware for videoconferencing is investing in employee well-being at work, and it is vital for a successful and seamless meeting experience. The correct equipment can make your meetings simple and organized, making them more interactive and hassle-free.
Besides, a decent camera and microphone can improve your professional image by guaranteeing that you appear and sound your best during the conference.
Best Wired Headphones with Mic for Video Conferencing
NUROUM HP20 Headphones are equipped with deep learning noise-cancellation and patented ProperClean technology, which can significantly suppress unwanted background noises and capture more speech than ambient noise. Its dependable background noise removal ability allows your team and employees to hear you perfectly in busy office environments, at home office, or even on the go.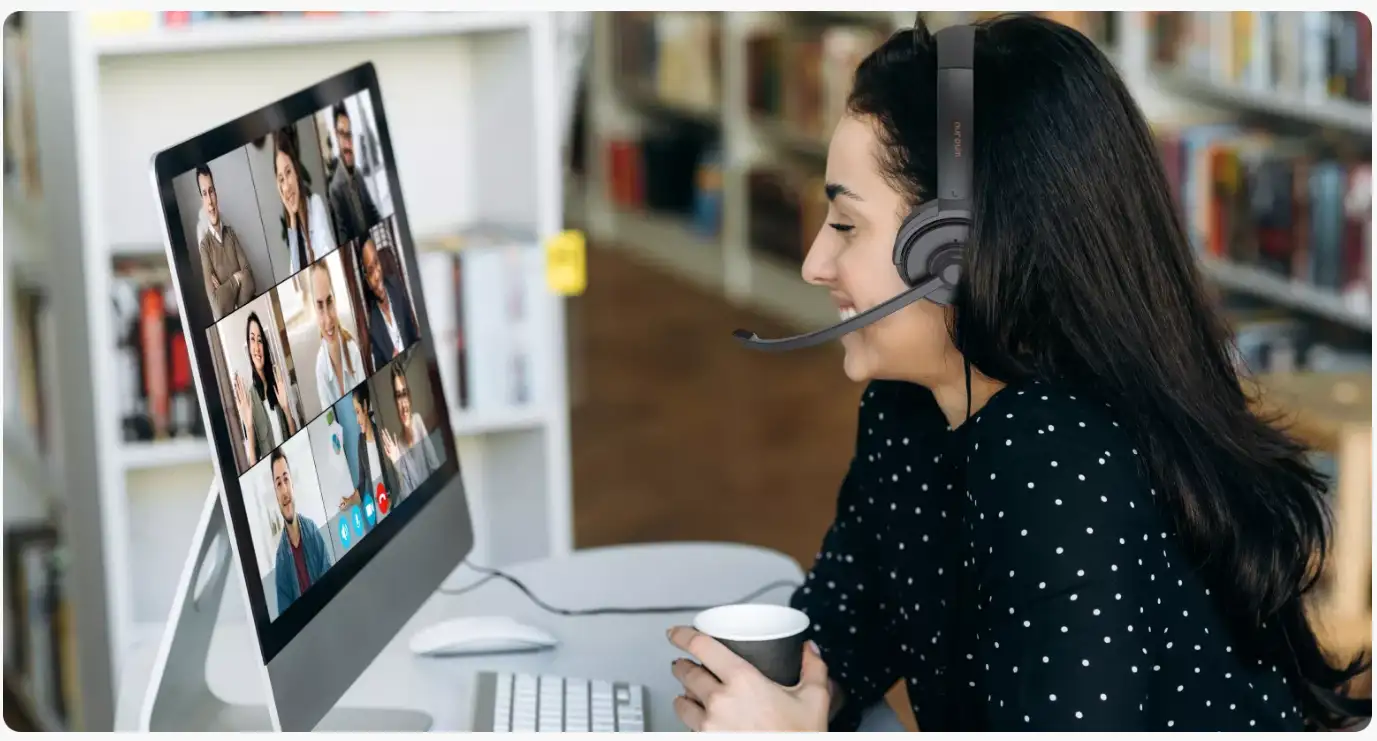 The ECM mic close to your mouth is directional to capture more speech than ambient noise. The MEMS Mic far from the mouth is omnidirectional and captures similar noise to speech. As a result, we can use the difference as a characteristic to perform digital processing to remove the ambient noise. The remaining noise is cut to a minimum by AI.
It is the best choice for E-meetings, webinars, conference calls, online training, and gaming. Significantly improve audio quality when using Skype, zoom, Google meets, and Microsoft Teams.
Best Laptops for Video Conferencing
Many professional laptops come with webcams and microphones suitable for video conferencing, such as the 2022 MacBook Pro and Surface Laptop 5. However, when multiple people are in the same room, the laptop's camera may not be able to capture everyone in the shot, and those sitting farther away may have difficulty getting heard clearly.
Using the NUROUM C40 conference webcam, you can easily connect it to your laptop via USB and ensure that everyone is included and can be heard clearly during the meeting.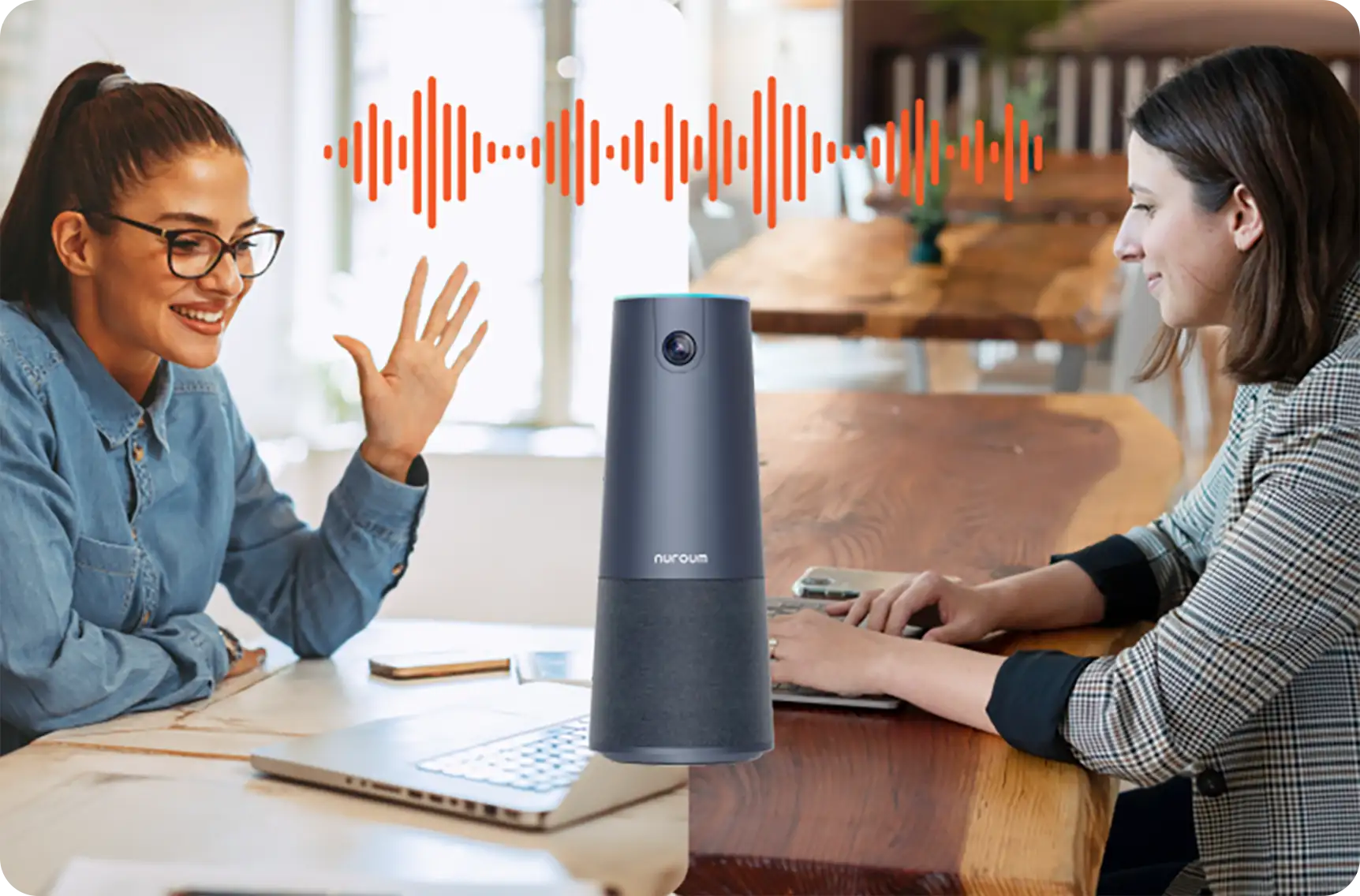 Best Webcams for Video Conferencing
A webcam with a speaker allows your audience to see and hear you. Unlike the camera on a laptop, this webcam can help you display teaching materials or sketches on paper during your presentation. The versatile, easy-to-use webcam NUROUM V21-AF webcam is easy to use and offers FHD 1080P@60fps and 1440P@30fps video calls for crisp and natural-looking videos. It is compatible with popular videoconferencing apps like Zoom, Teams, and Google Meet.
Best Ring Light for Video Conferencing
A ring light can illuminate your face during Zoom calls if your work desk is near a window. Natural light from a window can create harsh shadows and uneven lighting on the face, making it difficult for others to see. A ring light can help to counteract this by providing additional lighting on the face and helping to reduce shadows, making you look professional. For ring light, we recommend Lume Cube.
If you do not have a ring light, NUROUM V21 conference camera with HDR technology can be used as a viable alternative for improving the quality of your Zoom calls. HDR allows for a wider range of colors and brightness levels to be captured, which can adjust the light automatically to show you the best light, even in low-light or backlit situations, so that you can always look great on every video call.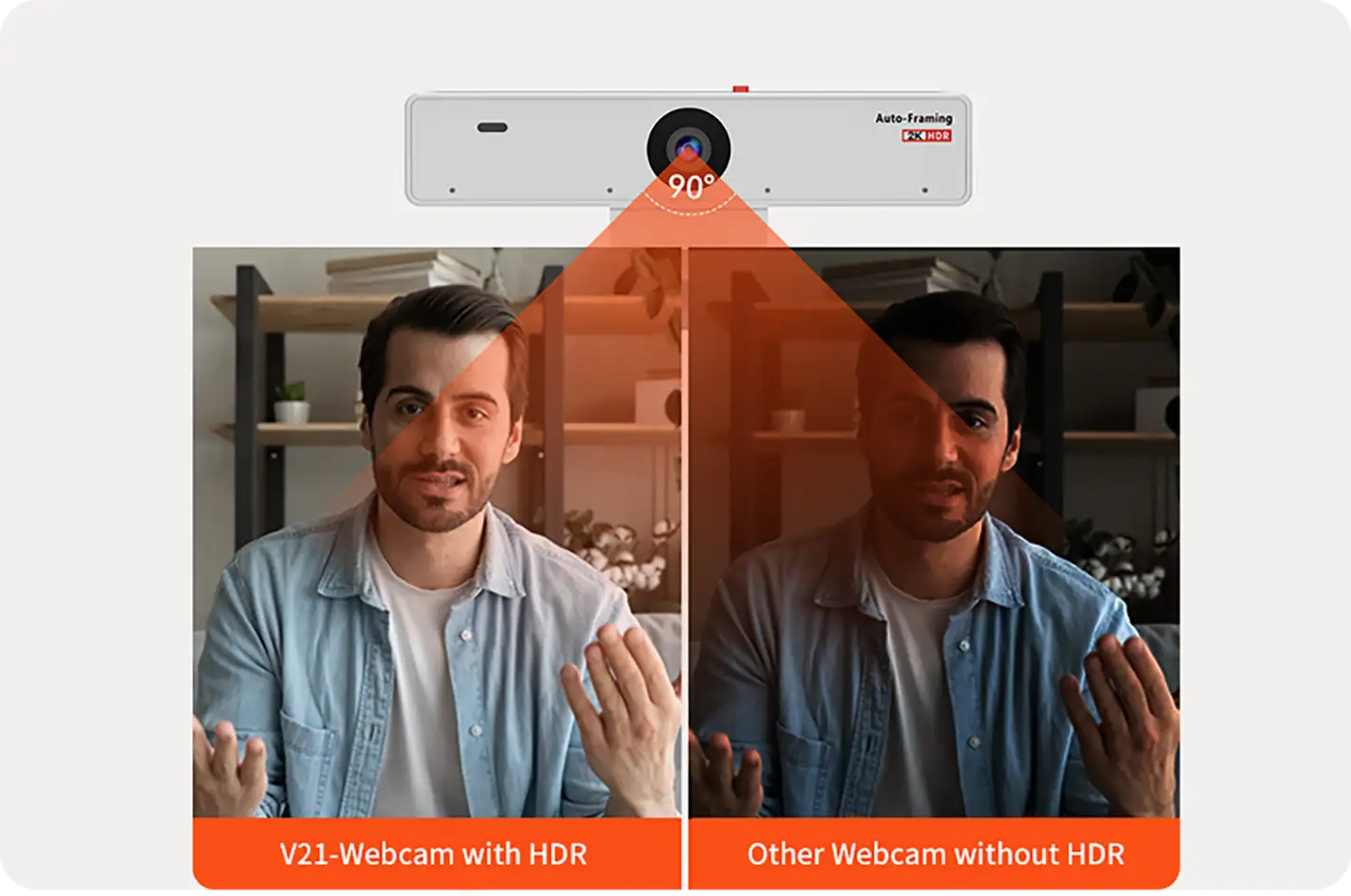 Best Smart TV for Video Conferencing
TVs can be important for meetings as they allow for visual aids such as presentations and videos to be easily shared and viewed by all participants. This can increase engagement and understanding during the meeting and make the overall experience more immersive.
Having a big-screen TV can enhance remote participants' experience by ensuring clear visibility and fostering a sense of connection during hybrid meetings, where some attendees are present physically, and others join remotely.
For starters, LG Electronics 65UK6300PUE 65-Inch 4K Ultra HD Smart TV is a great choice. With NUROUM V403 PTZ Conference Room Webcam, featured with a 122° ultra-wide-angle lens and PTZ functionality, V403 can pan ±175° to cover the entire meeting room.
Best Webcam Stand
If you're using Zoom for e-teaching, installing your webcam with a speaker on a stand or tripod is essential. This helps to stabilize the camera and keep it steady during use, allowing you to maintain a steady frame for your students to see.
Having the camera on the stand will enable you to keep your hands free during the call, which can be helpful if you need to take notes or use a computer or other device while teaching. We suggest the InnoGear Webcam Stand, which is versatile due to its adjustable gooseneck that allows you to easily point the webcam in any direction, making it possible to bend and swivel it to your desired angle. Mount NUROUM V21AF on a stand allowing the user to easily tilt the webcam downwards, with its Auto Focus feature available, the presenter can clearly display materials or resources in high quality.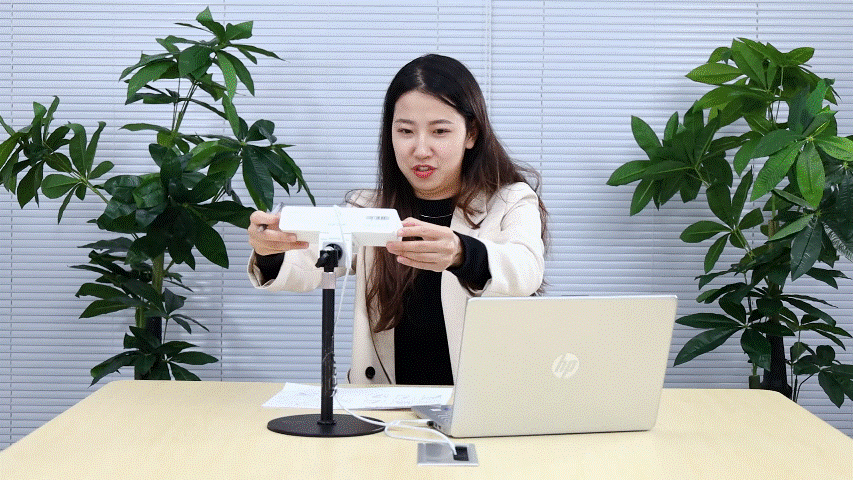 Best High-Speed Router for Video Conferencing
As more Americans work from home and their children spend more time indoors, more devices connect to the router 24/7 for sharing network resources. Moreover, video conferencing requires a lot of bandwidth, as it involves transmitting large amounts of data, including video and audio streams, in real time. A high-speed router ensures that this data is transferred quickly and efficiently without lag or buffering.
Hence a reliable router is crucial for maintaining a fast and efficient home network and ensuring a seamless connection to run video conferences easily and clearly. For small and medium-sized offices, we recommend TP-Link Archer AX21 because, according to CNET, considered to be the best Wi-Fi router for 2023 with speeds of 1.8 Gbps.
Conclusion
It is in every company's best interest to invest in high-quality video conferencing hardware to ensure smooth and professional Zoom meetings. Good video conferencing hardware can improve the overall experience for all participants by providing clear and consistent audio and video quality. It can also help to reduce technical difficulties and interruptions, allowing for more productive and efficient meetings.