Remote Collaboration: Best Collaboration Tools for Remote Teams
---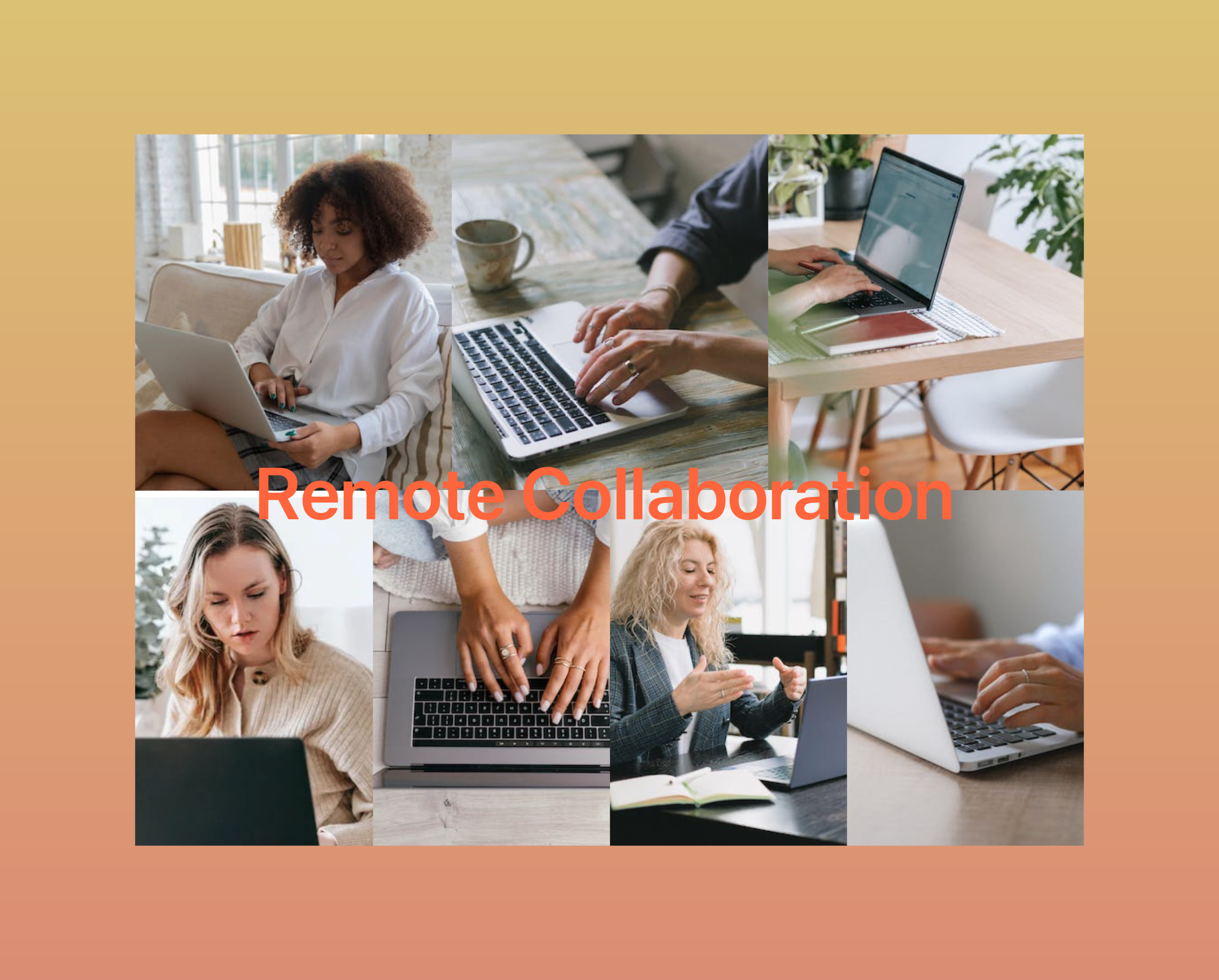 What is Remote Collaboration
Remote work has become an increasingly popular work style for many companies and workers. With this new way of doing business, you no longer need to work in the same physical space as your team members. Instead, you can be anywhere and still work as a team.
Therefore, remote collaboration is the process of using digital platforms to work together from different places in order to accomplish a specified goal. Digital technology enables remote teams to interact in real-time, share ideas, and work together on projects.
What Are the Benefits of Remote Collaboration
The goal of remote cooperation is to improve the performance of a company. There are various benefits that remote collaboration can produce.
Employees who WFH may spend less time commuting and have more time to focus on work. They may feel more relaxed and concentrated, both of which improves productivity.
Remote work eliminates these costs on commuting and food that can be used for other purposes as disposable income.
Your office may become closer together than ever before with the help of an online collaboration tool, which helps enhance communication skills.
Better recruitment opportunities
You can select from the top-qualified candidates around the globe for a position if you're open to managing a remote workforce, maximizing the company's interests.
How to Collaborate Effectively If Your Team is Remote
The effectiveness of remote collaboration depends on individual efforts to foster communication among team members to work collaboratively toward a common goal. Here we will discuss how to collaborate effectively with a remote team step by step.
Set clear goals and objectives
Setting goals can help provide a clear target for remote teams to focus their effort and energy. Team leaders may work with firm management to develop objectives, which they subsequently convey to their respective teams.
Create effective communication channels
A proper tool is a great way to create clear and relevant communication practices. Companies can consider communication channel, such as email messaging to convey group ideas or resources.
Support each other
Companies can organize team building exercises. Also, employees can check in with each other about work to ensure that others feel their workload is manageable and sustainable.
Keep transparency
Leaders may ensure that big developments or issues are communicated to the team as soon as possible by message or video conference so as to keep a culture of transparency.
It's important to own a series of WFH digital products to better serve our remote collaboration, like conference camera, headset, etc.
Best Collaboration Tools for Remote Teams
Nuroum is dedicated to provide superior auditory and visual experience, which also offers the best collaboration tools for remote teams. Here, you will have ultimate comfortable and sound feelings if you own the set of auditory and visual devices of our team. The set of remote work devices include V15_AF conference webcam, HP11 headset as well as NearSync software.
First, V15_AF conference webcam is a great assistant in your virtual conference or meetings. During your presentation, V15_AF can create smooth and crystal clear video for you, with its auto-focus function and 2K high-definition image quality. It is also equipped with dual-microphones with AI noise suppression, ensuring high efficiency of your remote work. All of these features create effective communication even if you are work from home.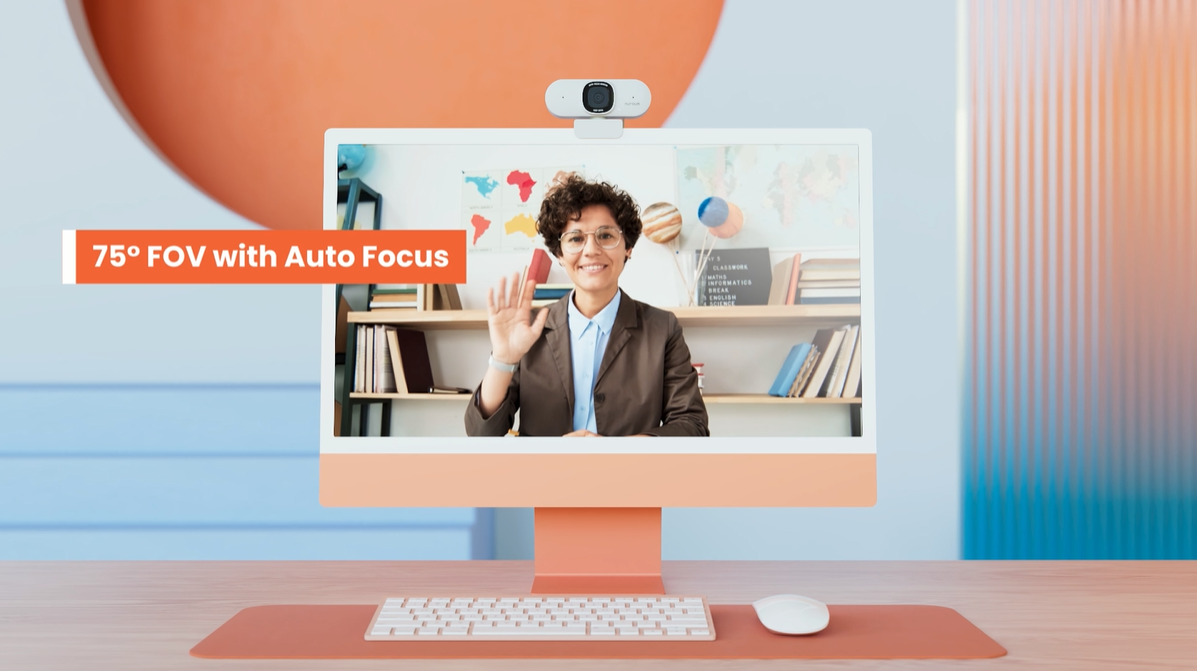 Second, HP11 noise canceling headset can also make you get closer to your workmates. Deep learning noise-cancellation and patented ProperClean technology greatly suppress unwanted background noises and captures more speech than ambient noise. With noise canceling function, your team or employees hear you perfectly during busy office environment, home office or even on the go. With HP11 headset, you will also look more professional, leaving sound impression on others. HP11 also provide a communication channel, enabling you to concern about others through calls so as to make everyone feel connected and encouraged.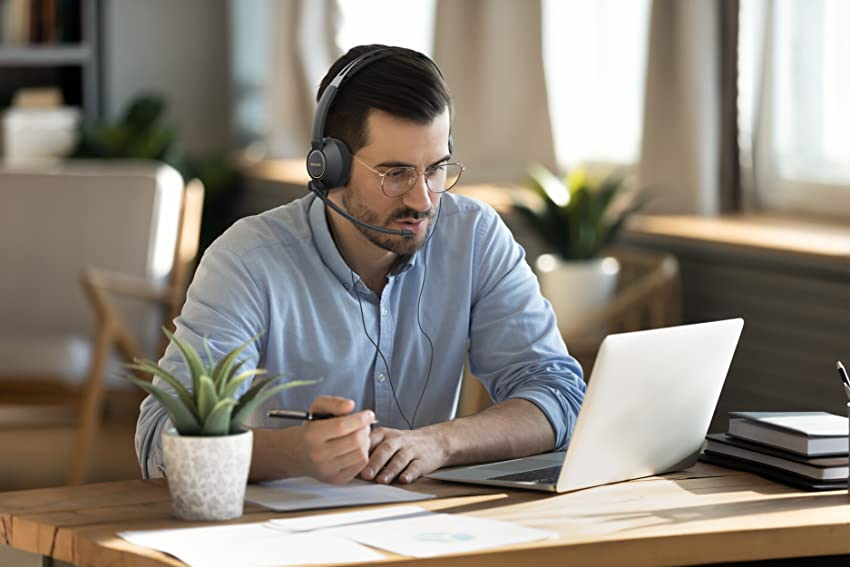 Third, apart from V15_AF and HP11, an effective audio&video management software will improve your work efficiency. NearSync shares content and control room features for the best meeting experience, no matter where you are. It can manage all your audio&video assets, update remote firmware at scheduled time as well as restarting remote device to make your device fresh. In a word, NearSync is great for your organization to ensure all meeting spaces are running the latest version of NUROUM video collaboration devices.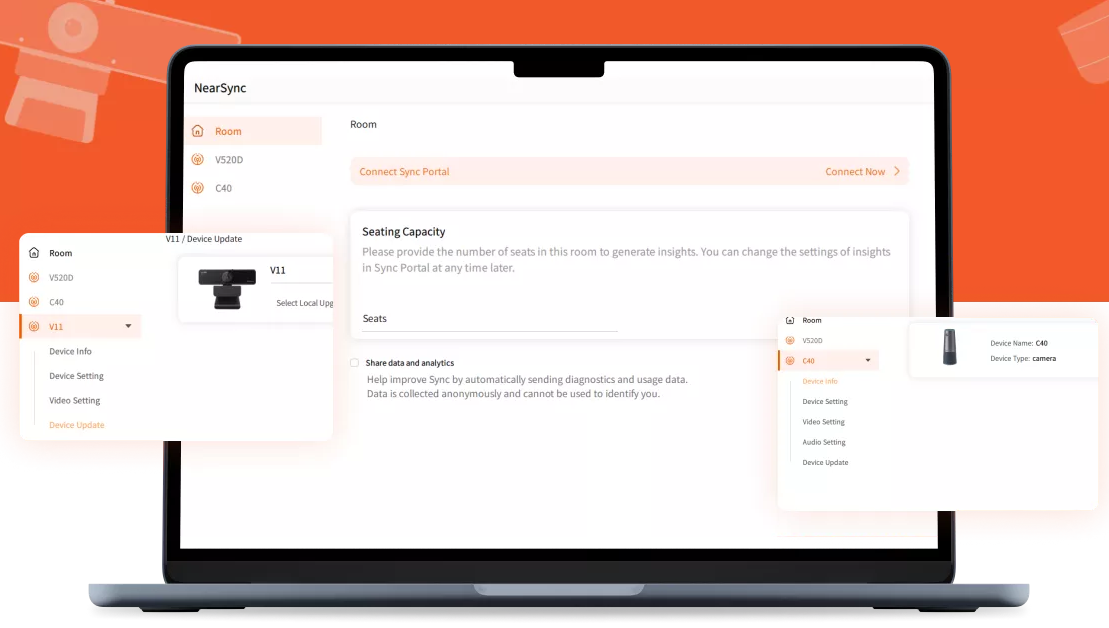 With V15_AF conference camera, HP11 noise canceling headset, and NearSync software, your hybrid meeting will proceed more smoothly. Feel free to purchase our products here.
Conclusion
Culture is everything for remote companies, so be mindful of how you can create a great remote company culture. Through the process of making an effective collaboration and best remote collaboration tools, you will take your remote work to the next level.
NUROUM is always here to provide complete solutions to meet your demand. Please find out more information by joining our community.