5 Best Meeting Management Software
---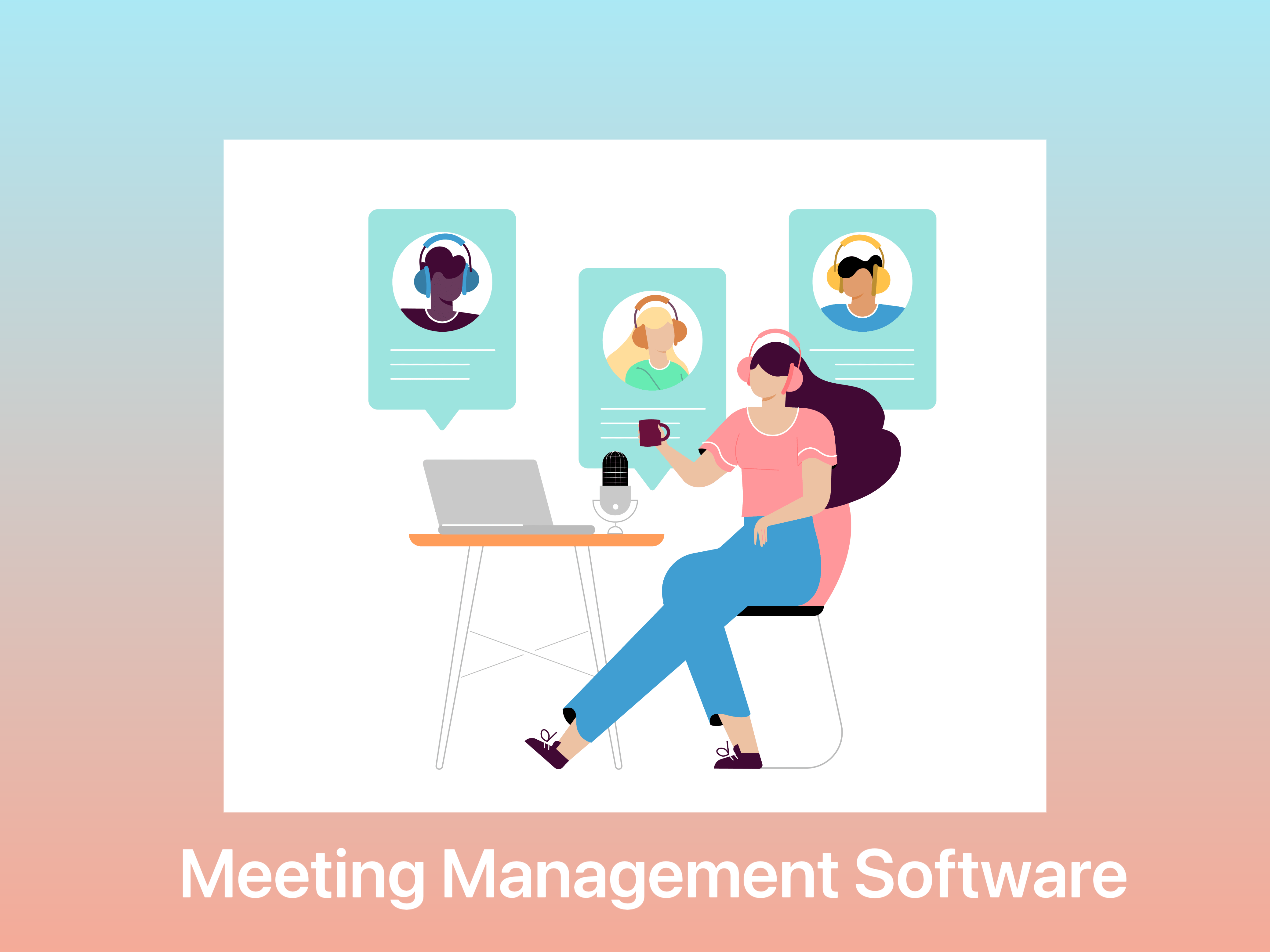 Meeting management software aids in the organization and direction of team meetings, ensuring that they are productive and focused. These solutions are used by users to efficiently arrange meetings using scheduling features. The purpose of meeting management tools is to create a framework for you to plan and execute effective meetings by managing information, setting goals, prioritizing tasks and executing projects in a timely manner.
Criteria to Select Management Software
Choosing the correct meeting management software may increase job efficiency and productivity, thus it is vital to evaluate which sort of software to use based on crucial variables. Here are some selection criteria to assist you in making the best decision:
Functionality: It is critical to select software that has the functionality you require, such as video conferencing, real-time collaboration, and voting.

Efficiency: To enhance job efficiency, use software that is simple to use, quick, and smooth.

Security: Advanced security protection measures must be included in the program to assure data safety and privacy.

Customization: It is critical to be able to alter and adjust the software to your individual demands and company operations.

Support and Maintenance: Choosing software that provides 24/7 support and maintenance is crucial to ensuring that the system functions smoothly and that any difficulties are fixed as soon as possible.
Considering these factors, you can select meeting management software that best suits your organization's needs.
Top Meeting Management Software in 2023
The Benefits of Using Meeting Management Software
There are five significant benefits of meeting management software.
Better organizing and planning
Better organizing and planning means arranging the date, time and place of a meeting, considering the calendars of the attendees, preparing the topic of the meeting by establishing a meeting agenda, incorporating relevant resources for the meeting, generating action items and writing notes that you may disseminate afterwards.
Improved meeting participation
Team productivity largely depends on effective participation. A management software solution will make it easier to have more frank conversations with your staff. Whether you're working with remote teams or in-person teams, each tool adopts a tailored communications strategy to make interactions with your team members seem sincere.
More precise meeting minutes
Your management software can assist in keeping the meeting on track while also making it simple for important team members to take minutes and notes and share them with the group as the meeting progresses. The meeting organizers will find it simpler to follow up on action items later on thanks to the notes you may take. Additionally, these notes will be very helpful if you need to let someone who couldn't attend know what transpired during a conversation.
The Best Software for Managing your Video-conferencing Devices
How to choose the meeting management devices is decided by what you need from it. Then, after choosing one, a video-conferencing device management software will help you improve your meeting efficiency enormously.
Nearsync plays a great role in sharing content and control room features for the best meeting experience. From in the office to remote locations anywhere in the world, get notified when there's an issue with your meeting rooms. Nearsync provides remote collaboration solutions. For example, it can manage all your audio and video assets, update remote software at scheduled time, restart remote devices to make your device fresh.
Through the interface below, you can smoothly manage your audio & video devices.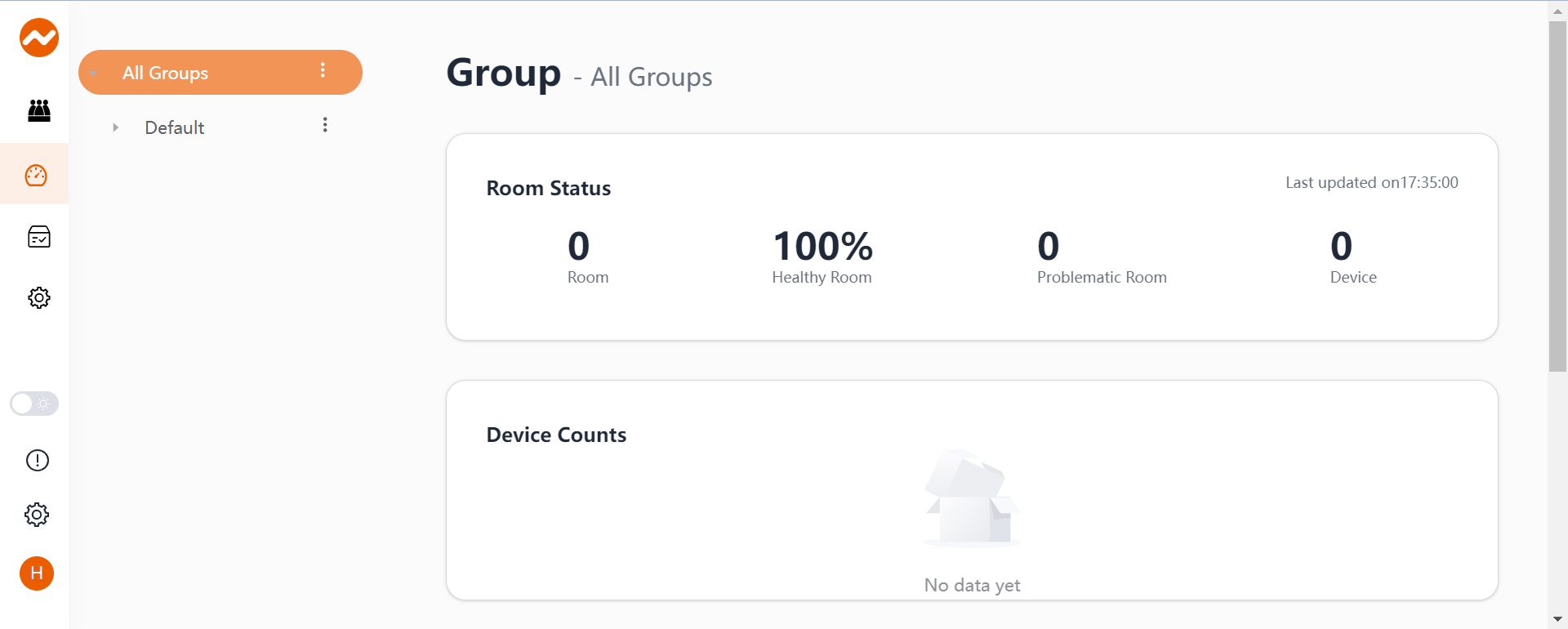 Conclusion
It's concluded that meeting management solutions can help you stay as organized as you can, maximizing the use of your time, which is your most valuable resource. Moreover, Nearsync is a great choice for your organization who must ensure all meeting spaces are running the latest version of video collaboration devices.
NUROUM is dedicated to the auditory and visual experience. If you have any wish to enhance your online meeting conferencing ability with high-quality audio and video, NUROUM is always here to provide complete solutions to meet your demand. Please find out more information by visiting our community.