A Quick Guide To Using Companion Mode On Google Meet
---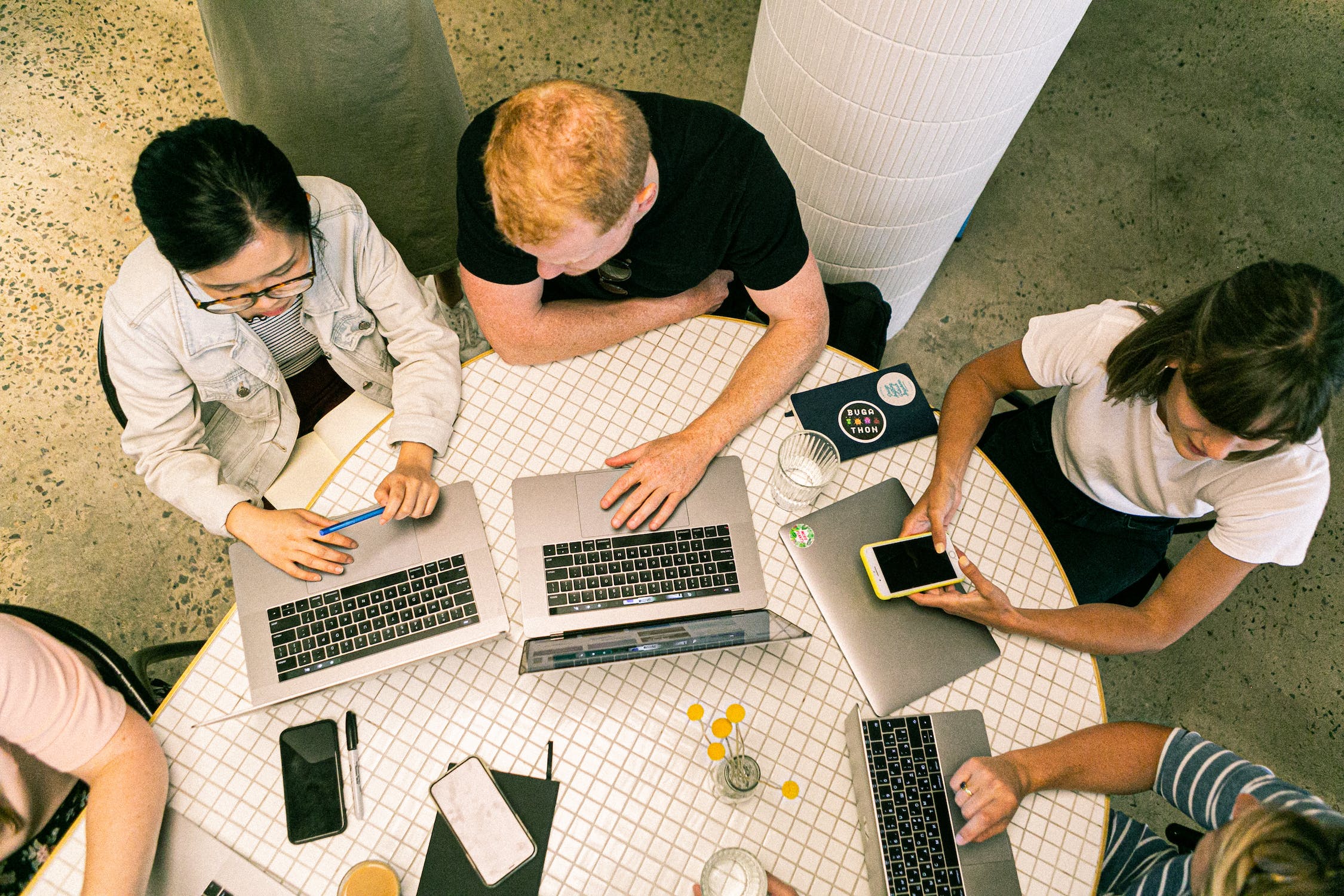 Working remotely can be hard enough as it is, but collaboration with multiple people can prove difficult if you don't have the right tools. Luckily, Google Meet now has a feature that can make remote collaboration much easier – Companion Mode. In this article, we will dive into what companion mode is and how to use it effectively for easy and hybrid collaboration. So, let's get started!
What is Companion Mode in Google Meet?
If you've ever used Google Meet, you know that it's a great way to connect with others for video chats and collaboration. But did you know that there's a special mode called Companion Mode that makes it even easier to work together?
In Companion Mode, you'll see your video connection on one side of the screen while a shared document or presentation appears on the other side. This lets you easily refer to what you're working on while still being able to see and talk to your collaborators. You can even annotate the shared document right from within Companion Mode.
To use Companion Mode, simply start or join a Google Meet session as usual. When you're in the video chat, click on the "More actions" menu (the three dots) and select "Enable Companion Mode." The shared document or presentation will automatically appear on the right-hand side of your screen.
Companion Mode is a great way to make Google Meet even more useful for collaboration. Give it a try next time you need to work with others on a project!
How to Enable Companion Mode in Google Meet
In order to enable Companion Mode in Google Meet, first make sure that you have the latest version of the Google Meet app installed on your device. Next, open the app and sign in with your Google account. Once you're signed in, tap on the "Menu" icon in the top-right corner of the screen and select "Settings."
Scroll down to the "Advanced settings" section and tap on "Companion mode." Tap on the "Enable" button to turn on Companion Mode. Once it's enabled, you'll be able to see a new "Companion" tab next to the "Chats" and "People" tabs in Google Meet.
Now, whenever you're in a meeting, you can tap on the "Companion" tab to see a list of suggested actions that can help make the meeting more productive. For example, you can add agenda items or take notes for later. When you're done with a meeting, just tap on the "End meeting" button at the bottom of the screen.
Benefits of Using Companion Mode on Google Meet
Collaboration is key in the modern workplace, and Google Meet is a great tool to facilitate easy and efficient collaboration. One of the best features of Google Meet is Companion Mode, which allows users to easily share files and work on projects together in real-time. Here are some of the benefits of using Companion Mode on Google Meet:
Easy file sharing: With Companion Mode, users can quickly and easily share files with each other. This is great for collaborating on projects or simply sharing documents and files between colleagues.
Real-time collaboration: Companion Mode allows users to work on projects together in real-time. This is a great way to collaborate on tasks, brainstorm ideas, or just keep each other updated on progress.
Improved communication: Companion Mode makes it easy to communicate with others while working on a project. Users can chat with each other in real-time, exchange ideas, and provide feedback quickly and easily.
Increased productivity: By making it easier to share files and work on projects together, Companion Mode can help improve productivity in the workplace. Users can get more done when they have access to the tools and resources they need to collaborate effectively.
Ways to Use Companion Mode on Google Meet
There are many ways that you can use Companion Mode on Google Meet. Here are just a few:
Make sure everyone is on the same page: When you're in a meeting, it can be helpful to have everyone on the same page. With Companion Mode, you can ensure that everyone is seeing the same thing.
Collaborate easily: One of the best things about Companion Mode is that it makes collaboration easy. Whether you're working on a project or just brainstorming ideas, Companion Mode lets everyone chime in without having to fumble with their individual screens.
Take advantage of screen sharing: Screen sharing is one of the most useful features of Google Meet, and it's made even better with Companion Mode. With Companion Mode enabled, anyone in the meeting can share their screen with the rest of the group with just a few clicks.
Make presentations: If you're giving a presentation in Google Meet, Companion Mode is a great way to keep everyone engaged. Not only will everyone be able to see your slides clearly, but they'll also be able to follow along with your presentation more easily.
Stay organized: When you have a lot of people in a meeting, it can be easy for things to get chaotic. But with Companion Mode, you can keep everything organized and running smoothly. By keeping everyone on the same page and taking advantage of features like screen sharing and presentation mode, you can make sure your meetings
Troubleshooting Common Issues with Companion Mode in Google Meet
If you're having trouble using Companion Mode on Google Meet, there are a few things you can try.
First, make sure that your device is connected to the internet and that you're signed in to your Google account. Then, open the Google Meet app and go to the Settings menu. Under the "Advanced" section, make sure that the "Enable Companion Mode" option is turned on.
If you're still having trouble, try restarting your device or reinstalling the Google Meet app.
If you continue to have issues with Companion Mode, contact Google support for help.
Good luck!
Conclusion
We hope this quick guide has given you all the information needed to use companion mode on Google Meet easily and effectively. Companion mode makes it much easier for people with different roles in a project to collaborate and make decisions quickly, efficiently, and in real-time. With its flexibility of giving access to discuss every decision beforehand as well as taking actions right away, this feature is certainly worth making good use of. Go ahead and try out companion mode today!
NUROUM focuses on audio and visual solutions to create a clean, hybrid work experience. If you want to know more about external video conferencing equipment, kindly join our community.