Essential Tips on Google Meet Recordings
---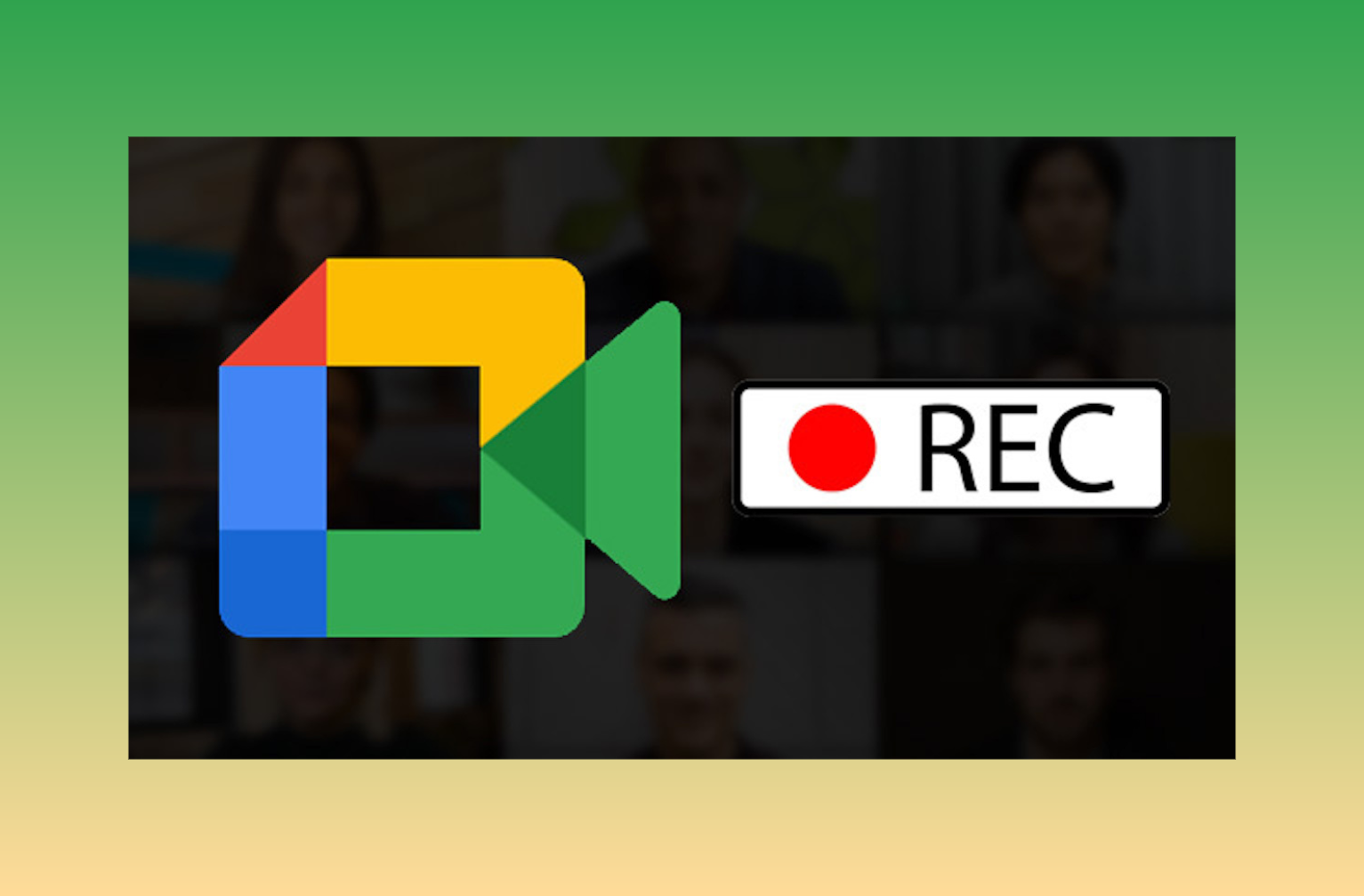 As a combined alternative for Google Hangouts, Google created the video communication tool, that is, Google Meet. It enables you to communicate with coworkers, friends, and family members all around the world. You can conduct meetings with up to 250 attendees with Google Meet, share your screen, and work together in real time. Additionally, you may utilize the chat tool to exchange messages and files, record meetings for later viewing, and record meetings. No matter where you are, you can stay connected and productive with Google Meet.
How to Record on Google Meet
You must first ensure that you are using the correct version of Google Meet before you may record Google Meet meetings.
You will not be able to record meetings if you use the free version of Google Meet. Meetings may only be hosted on your desktop or mobile device.
To record a Google Meet, you must first join up for a Google Workspace Individual Plan. To record meetings, you'll need at least the Business Standard plan.
After creating an account, you can record meetings if you are the meeting organizer, work for the same firm as the organizer, or have been authorized access by an administrator.
You should start or join a meeting in Google Meet.
At the bottom right, you can click activities and then Recording.

To also record the meeting captions, select a language for the captions.

In some cases, the recording file might be ready before the captions are available, if the recording is played on Google Drive. The captions may become playable a few hours after the recording file has been generated.

Then click Start recording.
In the window that opens, click Start.
You should wait for the recording to start. Participants are notified when the recording starts or stops.
To stop a recording, click activities thenRecording and later Stop recording.
7. In the window that opens, click Stop recording.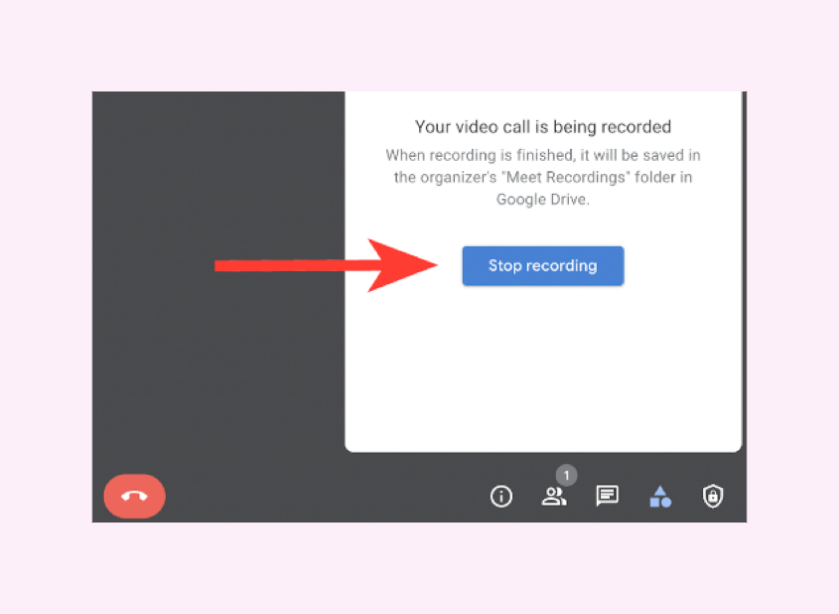 Tips: 1. The recording stops automatically when participants leave the meeting.
2. Meetings can only be recorded for up to eight hours. After eight hours, the meeting will automatically stop recording.
Where do Google Meet Recordings Go
Are you wondering where Google Meet recordings go after you just recorded a Google Meet meeting? The call may be reviewed afterwards or shared with team members who couldn't join the session live by recording your Google Meet meetings.
Your recordings will be automatically saved via Google Meet's built-in settings so they won't be lost. The primary destination for Google Meet recordings is a brand-new folder named "Meet Recordings" in your Google Drive account.
Log in to your Google Drive account and click My Drive on the left-hand side.
Select the Meet Recordings folder. This will take you to a list of all your recorded meetings, including information such as the date, time, and participants.
Your recorded video will appear inside the folder. Click on the meeting you want to watch, and then click on Play to watch it. You can also save it to your computer by clicking Download.
How to Share, Download, or Save a Recording
Having a recording of the meeting is an excellent way to stay productive, whether you're reviewing a meeting with clients or catching up on work you missed while you were away from the office.
To share a recording, go to File > Share > Add approver.
Alternatively, click Link and then copy and paste the link into an email or chat message.
Download the recording and then play it from your computer for the best results:
Choose the file and then click More and then Download.
To play the downloaded file, double-click it.
To play the recording, double-click it in Drive. Until the file is available for online viewing, the message "Still processing" shows.
To add a recording to My Drive, pick it and then click the Add to My Drive button.
Conclusion
Through learning a series of steps on Google Meet recordings, people can have their meetings more smoothly, which also suggests recordings on Google Meet plays a crucial role in work of people in contemporary society.
What's more, if you would like to make your recordings on Google Meet more clear and bright, you can consider the Conference Camera C40 from Nuroum. If you want to make your recording's audio quality higher, Nuroum's Nearify is also a priority for you, which can remove background noise from the video. Please visit Nuroum for more information!