How A Hybrid Workspace Is Revolutionized by All-in-One Conference Cameras
---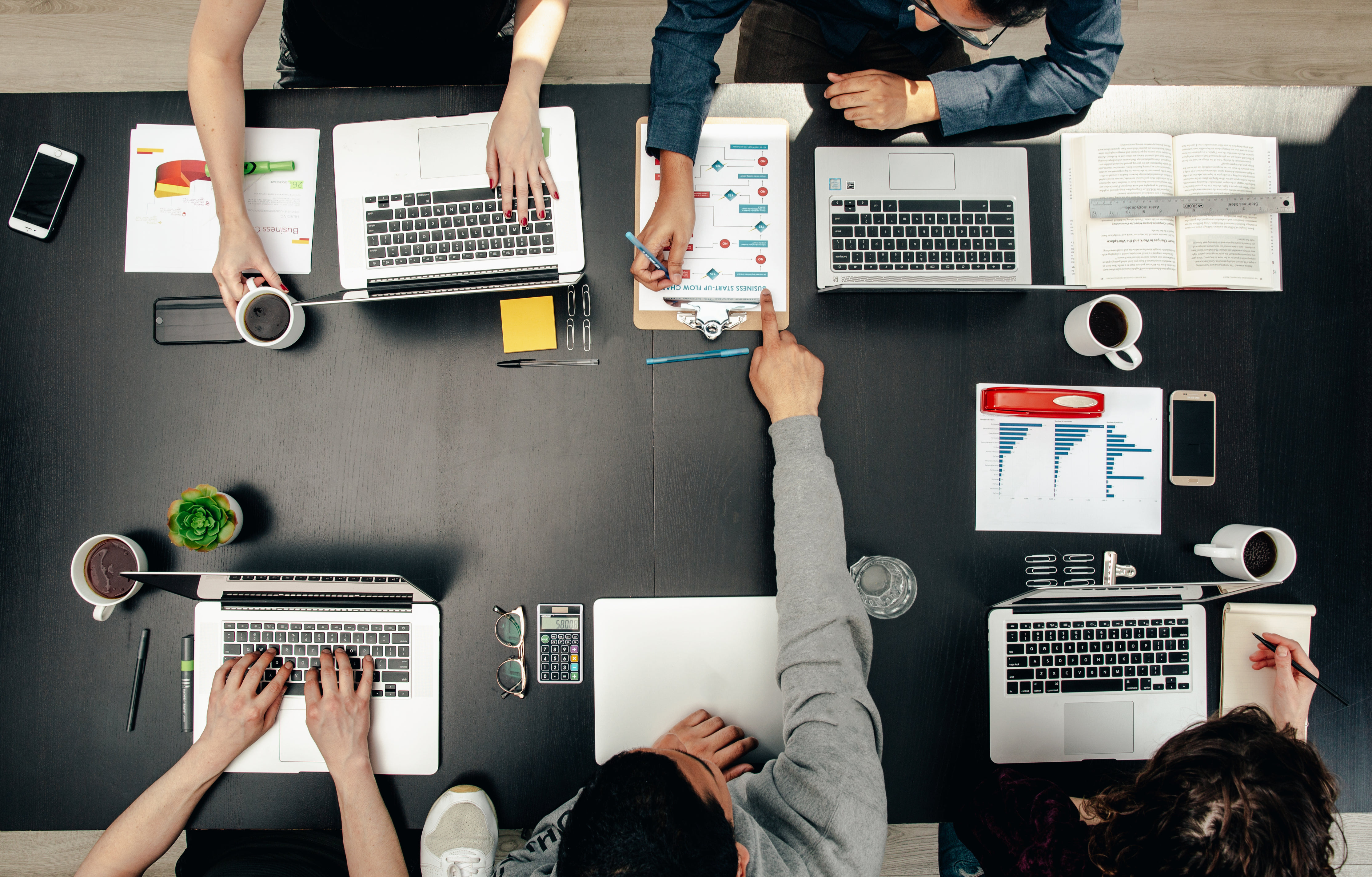 As the hybrid workspace continue to gain momentum, companies are rethinking how they approach meetings and collaboration. Say goodbye to choppy video calls with poor quality audio – it's time for an upgrade. The all-in-one conference camera is here to revolutionize the way we communicate in the hybrid workspace. With its sleek design, advanced features, and unparalleled ease-of-use, this game-changing device will take your virtual meetings to new heights.
Introduction to

Hybrid Workspace
A hybrid workspace is a physical space that has been designed to allow for both collaborative in-person work, as well as individual remote work. This type of workspace has become increasingly popular in recent years, as it allows organizations to take advantage of the best of both worlds.
The all-in-one conference camera is the perfect tool for making the most out of a hybrid workspace. With its ability to capture high-quality video and audio, as well as provide live streaming capabilities, the all-in-one conference camera ensures that everyone can participate in meetings and collaborate effectively – no matter where they are located.
If you're looking for a way to make your hybrid workspace more effective and efficient, then look no further than the all-in-one conference camera. It's the perfect solution for today's modern workplace.
Features of

Nuroum C40

All-In-One Conference Camera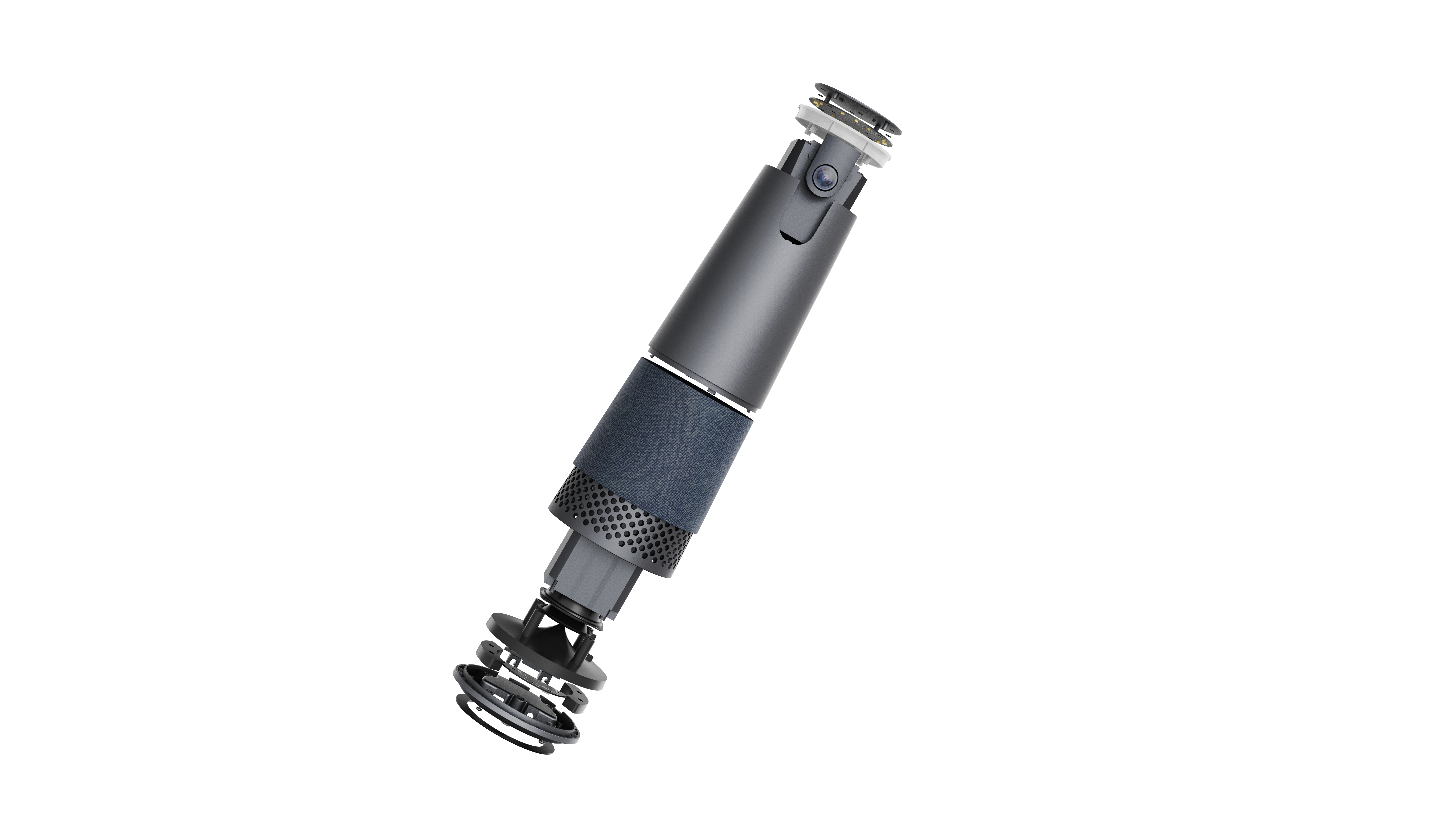 The comes with a 2K 1440P@30fps and 5x digital zoom, so you'll be able to capture every detail of your meeting or presentation. The wide field of view ensures that everyone in the room will be visible, while the auto framing and tracking features keep everyone in focus even if they move around during the meeting.The built-in audio system includes 4-unit MEMS microphone, 360° space pointing array, so you'll be able to hear and be heard clearly no matter where you are in the room.
The All-In-One Conference Camera is packed with features that make it the perfect choice for your hybrid workspace. Here are just a few of the ways our camera is revolutionizing the way you work:
-Hassle-free set up: Our camera is designed for easy set up and operation, so you can start using it right away. No need for expensive equipment or complicated software; simply unpack the camera, plug it in, and start using it.
-HD video and audio: The All-In-One Conference Camera delivers clear HD video and audio, so you can see and hear your colleagues clearly. We use the latest technology to ensure that your video calls are always clear and lag-free.
-Compatibility with all major platforms: The All-In-One Conference Camera works with all major video conferencing platforms, so you can use it regardless of which platform your company uses. Whether you're on Skype, Zoom, Google Hangouts, or any other platform, our camera will work seamlessly.
-Properclean technology: Deep learning-based patented audio algorithm & 4-element microphones array guarantee smooth and high-quality audio for every meeting. The 360° & up-to 16ft radius voice pickup capacity can host 15 attendees at once, NUROUM C40 conference camera ensures your leaders and colleagues capture your every word.
-Affordable price: Our camera is priced competitively, so you can get all the features you need without breaking the bank. We believe that everyone should have access to high-quality conference cameras, regardless of budget.
How A Hybrid Workspace Is Revolutionized by All-in-One Conference Cameras
The All In One Conference Camera is revolutionizing the hybrid workspace by providing a single device that can be used for both video conferencing and live streaming. This versatile camera can be used in a variety of settings, from small meeting rooms to large auditoriums. Here are some potential uses for the All In One Conference Camera:
-Video Conferencing: The All In One Conference Camera can be used for video conferencing applications such as Skype, Zoom, or . The camera provides HD quality video and audio, making it perfect for business meetings or catch-ups with friends and family.
-Live Streaming: The All In One Conference Camera can be used to live stream events such as speeches, conferences, or performances. The camera provides high quality video and audio, making it perfect for capturing important moments.
Conclusion
The NUROUM C40 all-in-one conference camera is a revolutionary product that has the potential to change how we work in hybrid workspace. It offers an easy way to set up and manage video conferencing with high quality audio and visuals, as well as providing features such as background removal for a professional look. With its intuitive design, this camera can be used by anyone, regardless of experience level. Its flexibility and portability make it ideal for businesses who are looking for ways to improve their virtual meetings while still having space for traditional office setups.
Learn more about how you can optimize your hybrid workspace by exploring our room solutions page. Welcome to join us to share your ideas.