How to Change Name on Zoom for 2023
---
Zoom is a popular video conferencing tool used by millions of individuals worldwide. Maintaining accurate and up-to-date information is essential for effective communication during video meetings. Changing your name on Zoom allows you to personalize your profile and ensure accurate identification among participants. This blog will explore how you can accomplish this quickly and easily.
Differences between Usernames and Display Names
First of all, we should specify two types of names when creating an account: username and display name.
When creating an organizational account, the former refers to a person's full name, comprising first and last names, which could be an IT admin's name.
The display name appears to other meeting participants when users host or join a meeting from that account. A display name could be the name of a company, a nickname, or anything else that you like.
To sum up, a username is a name unique to you, and it is how the community can reference you specifically in their conversations. A display name is how you want to be known to the community. It can be different from your real name.
Why is Your Display Name Important in Zoom?
Why, you might wonder, is the display name in zoom so important? Here are some reasons:
Professional representation
A well-chosen display name adds professionalism to the virtual meetings. Using proper names or designated titles creates a formal setting, ensuring that participants are taken seriously and promoting a productive atmosphere.
Avoid confusion
In situations where multiple participants share the same or similar names, a display name helps differentiate and avoid confusion. This clarity enables effective communication and prevents misunderstandings during the meeting.
In summary, a display name is important to facilitate the communication between the participants of the Zoom meetings.
How to Change Name on Zoom
It is possible to change your name from the Zoom platform. Here are the step-by-step instructions.
How to Change Name on Zoom before Meetings
On the Zoom Website
Step1: Sign in to the Zoom web portal.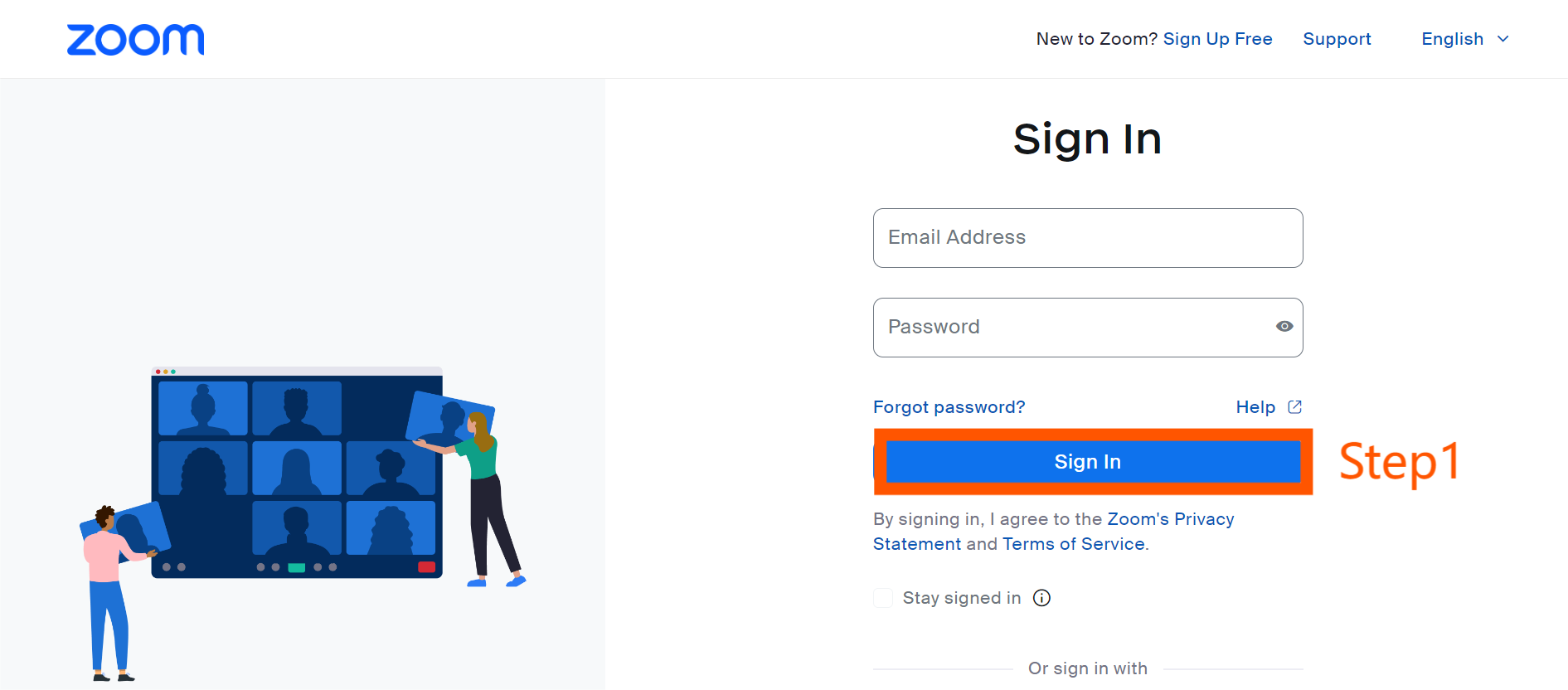 Step2: Click "Profile" in the left sidebar.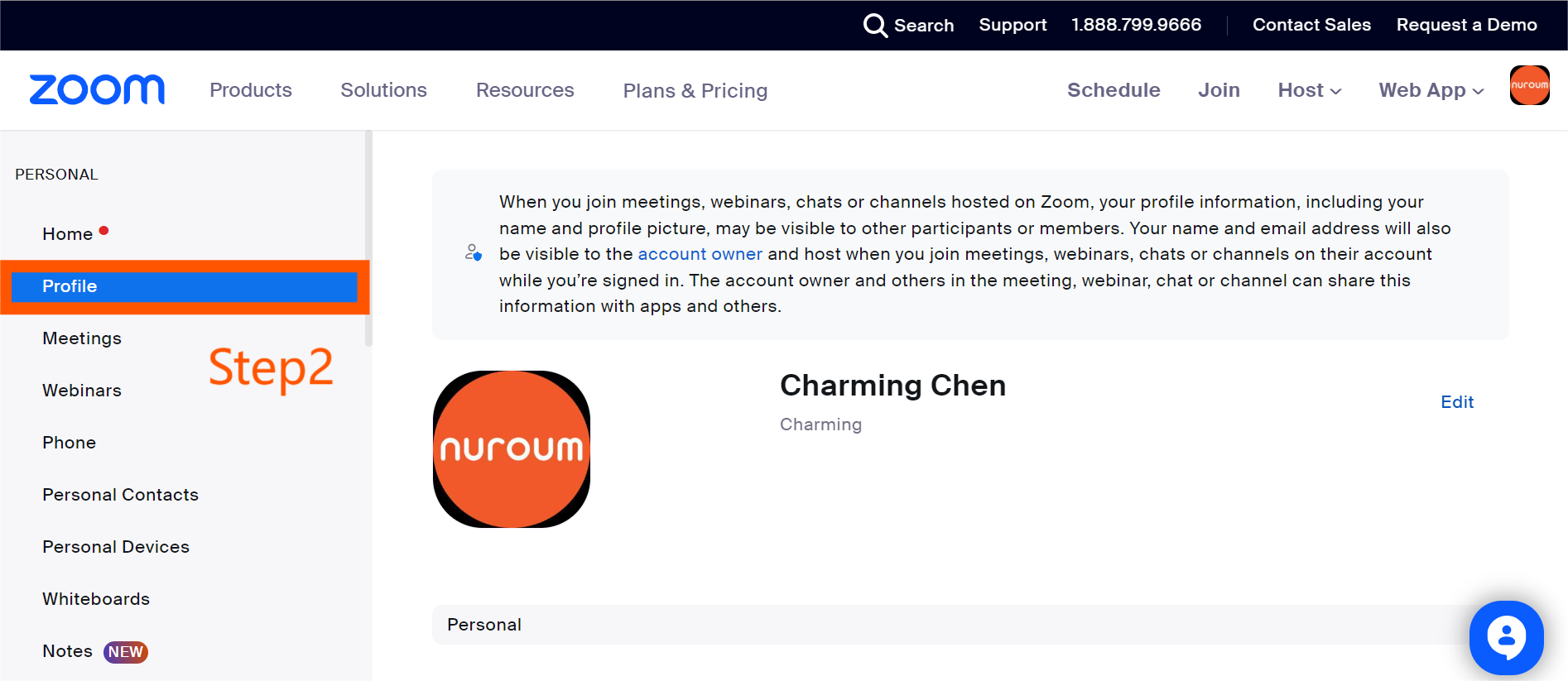 Step3: Click "Edit", located to the right of your name.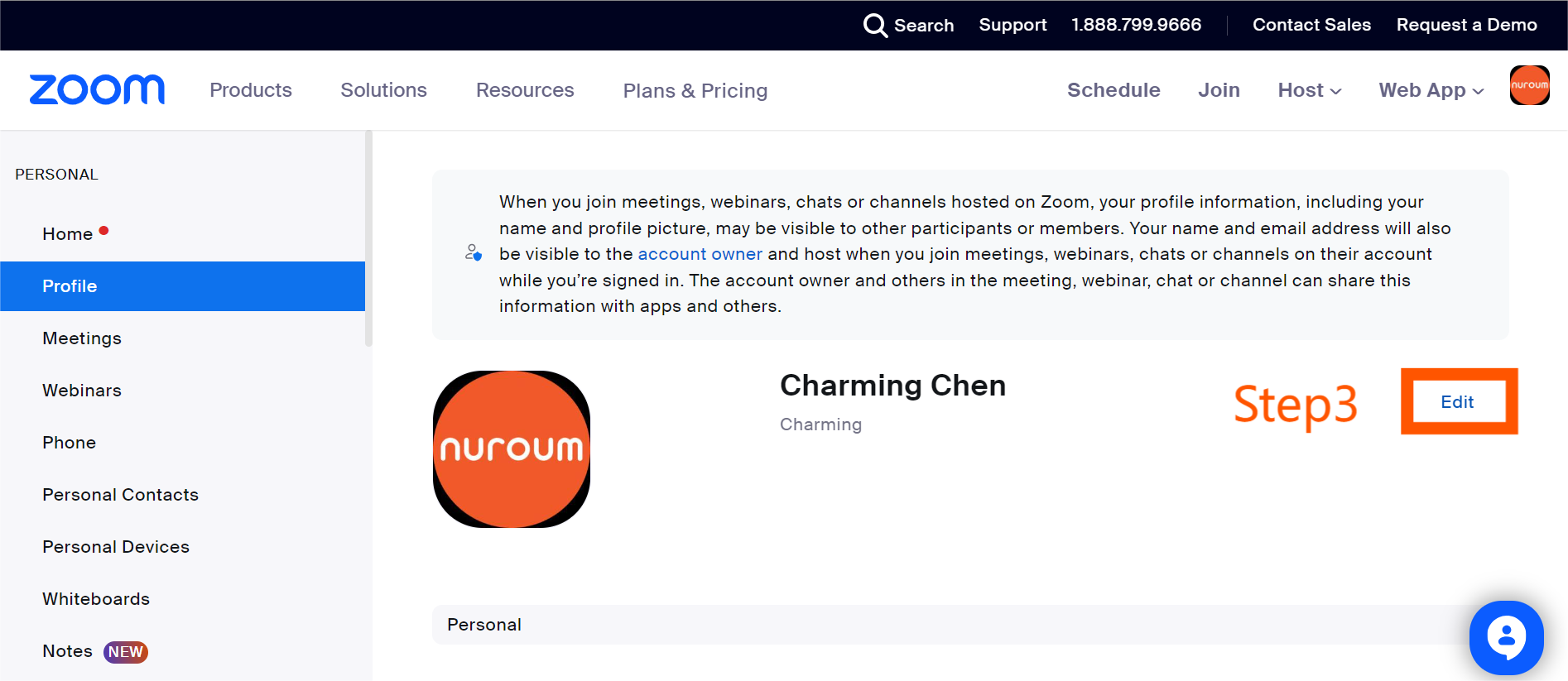 Step4: Enter your "First name, Last name and Display Name". Scroll down and click "Save".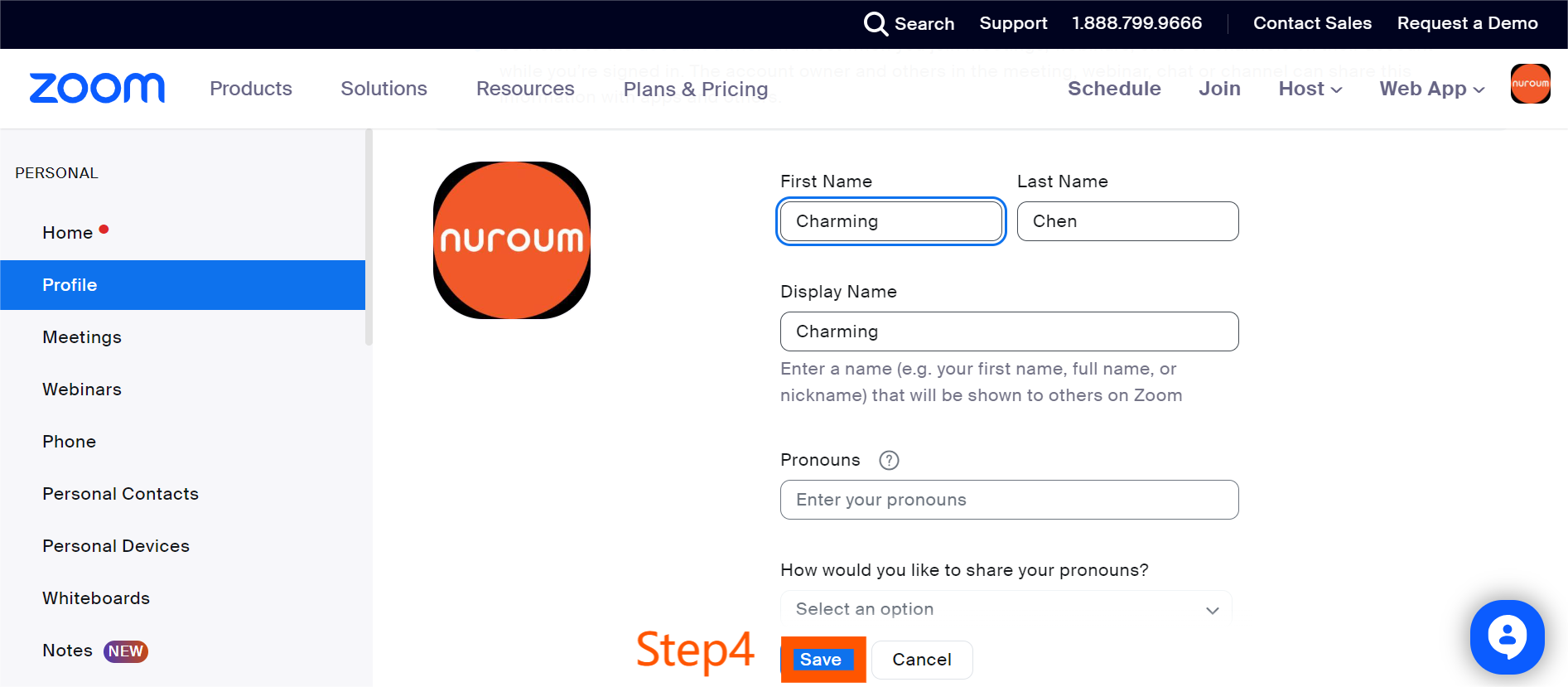 From the same page, you can also update things like your pronouns, location, company, department, and job title.
On the Zoom Desktop APP
Step1: Open the Zoom app and log into your account.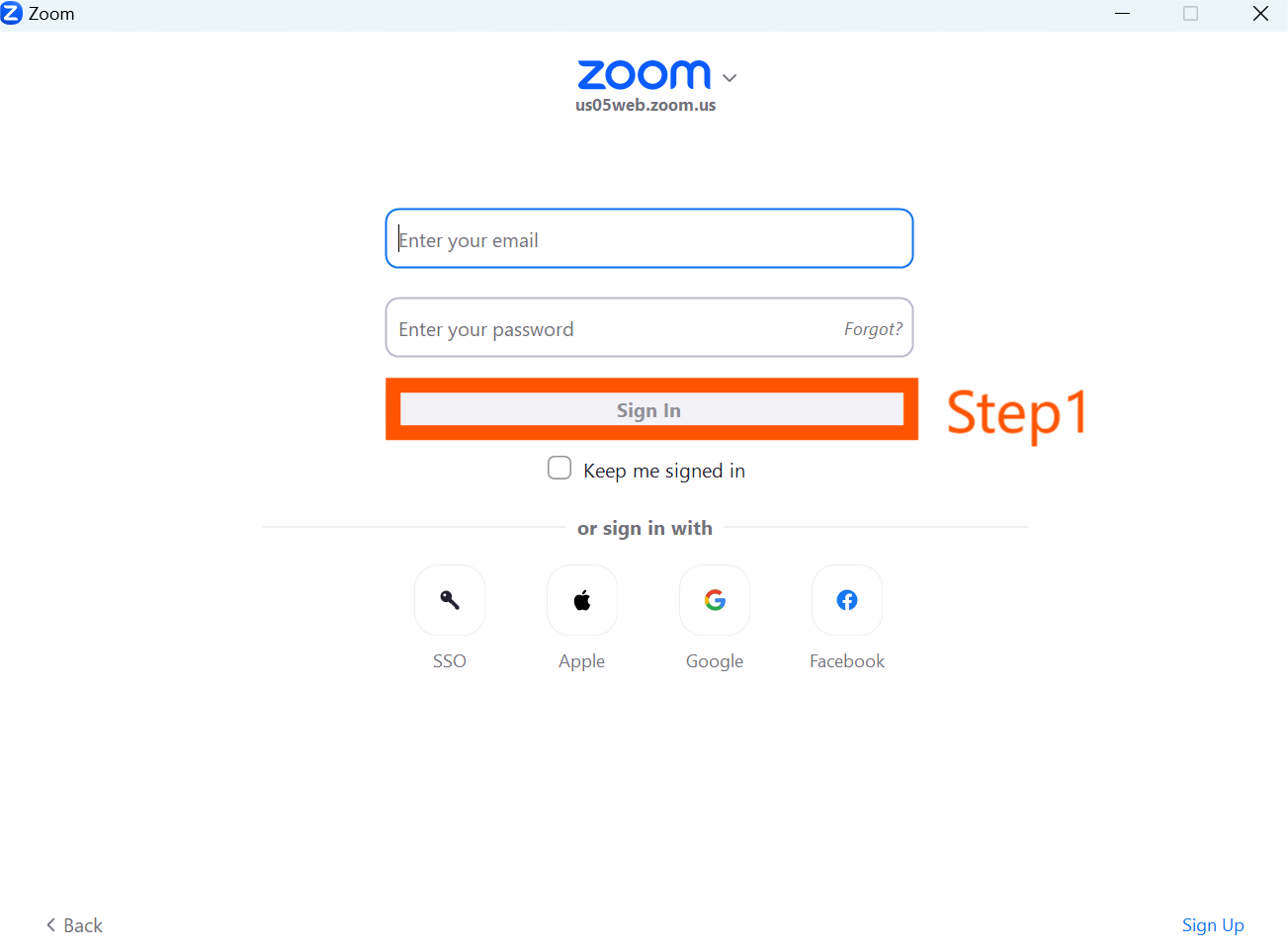 Step2: Click your profile icon, located in the top-right corner of the window.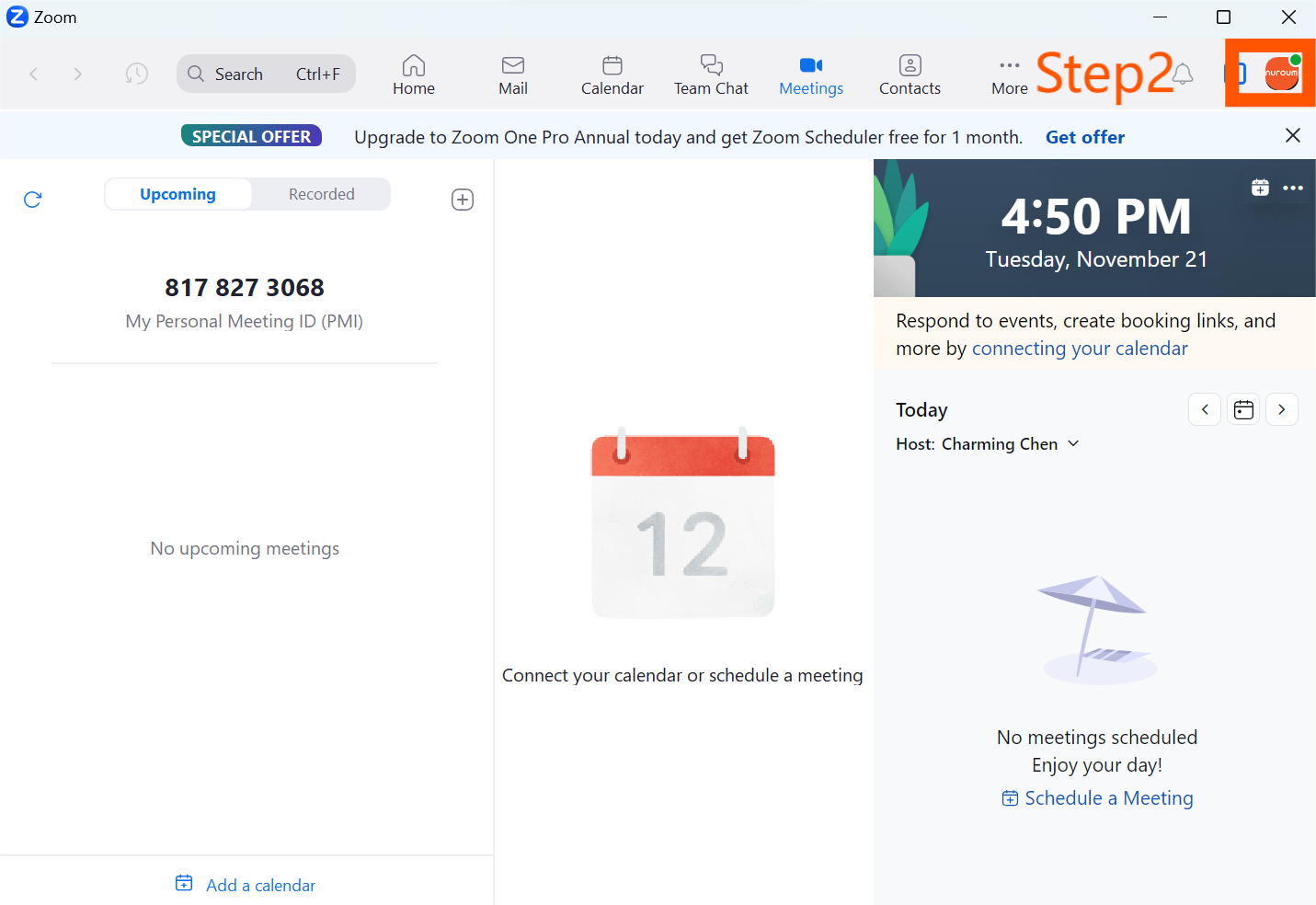 Step3: Click the "Settings" option below the profile.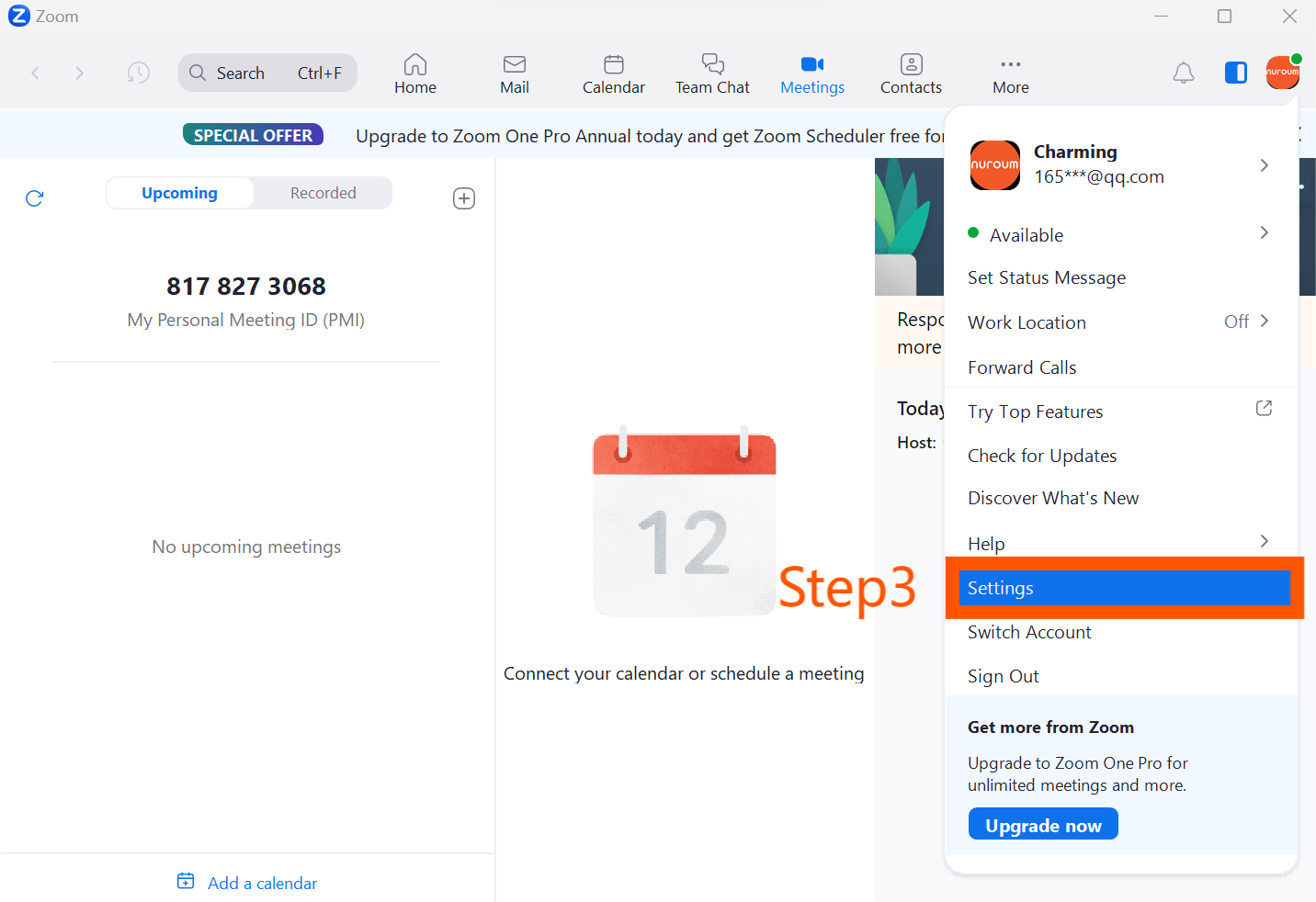 Step4: Now, choose the "Profile" tab from the dropdown menu.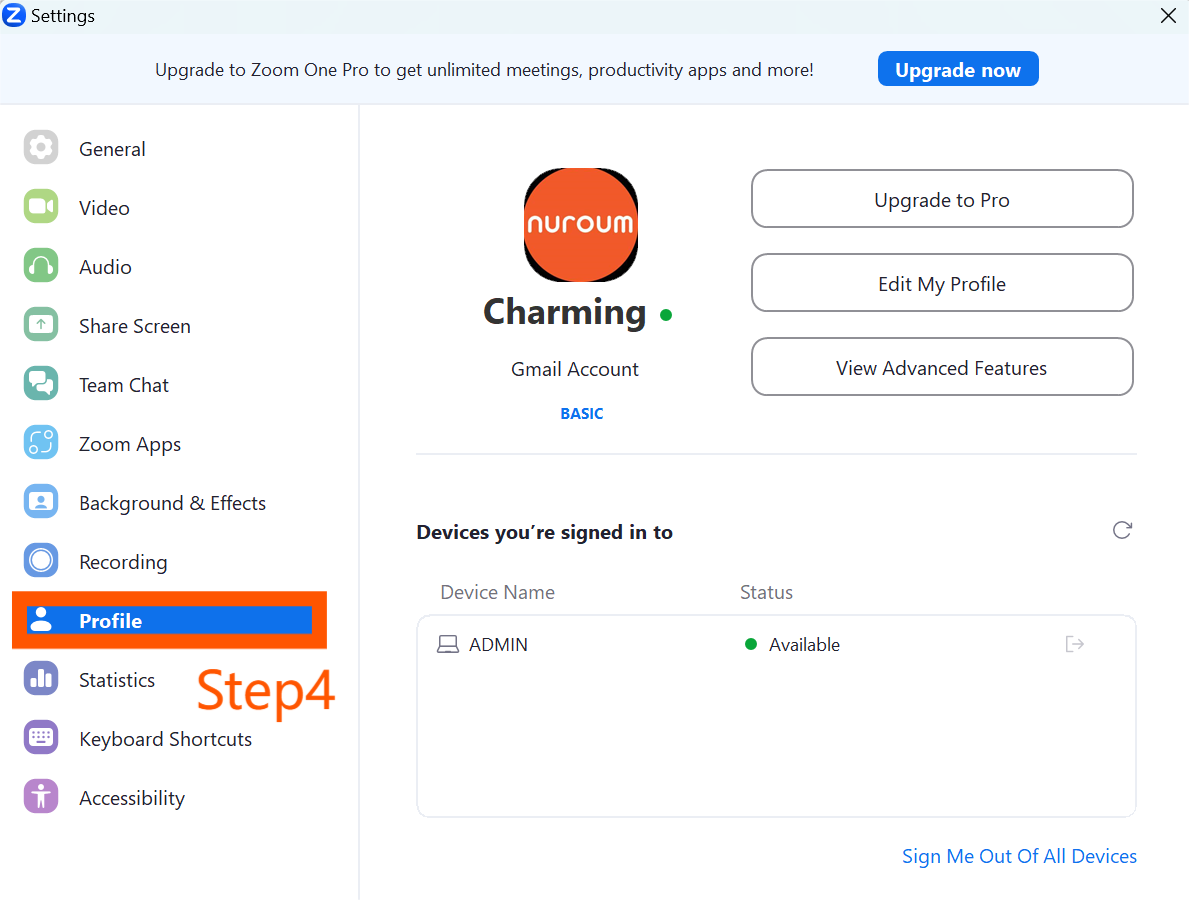 Step5: Tap on the "Edit My Profile" button to reach the Zoom website, from where you can follow the same method for changing the name on the Zoom web portal.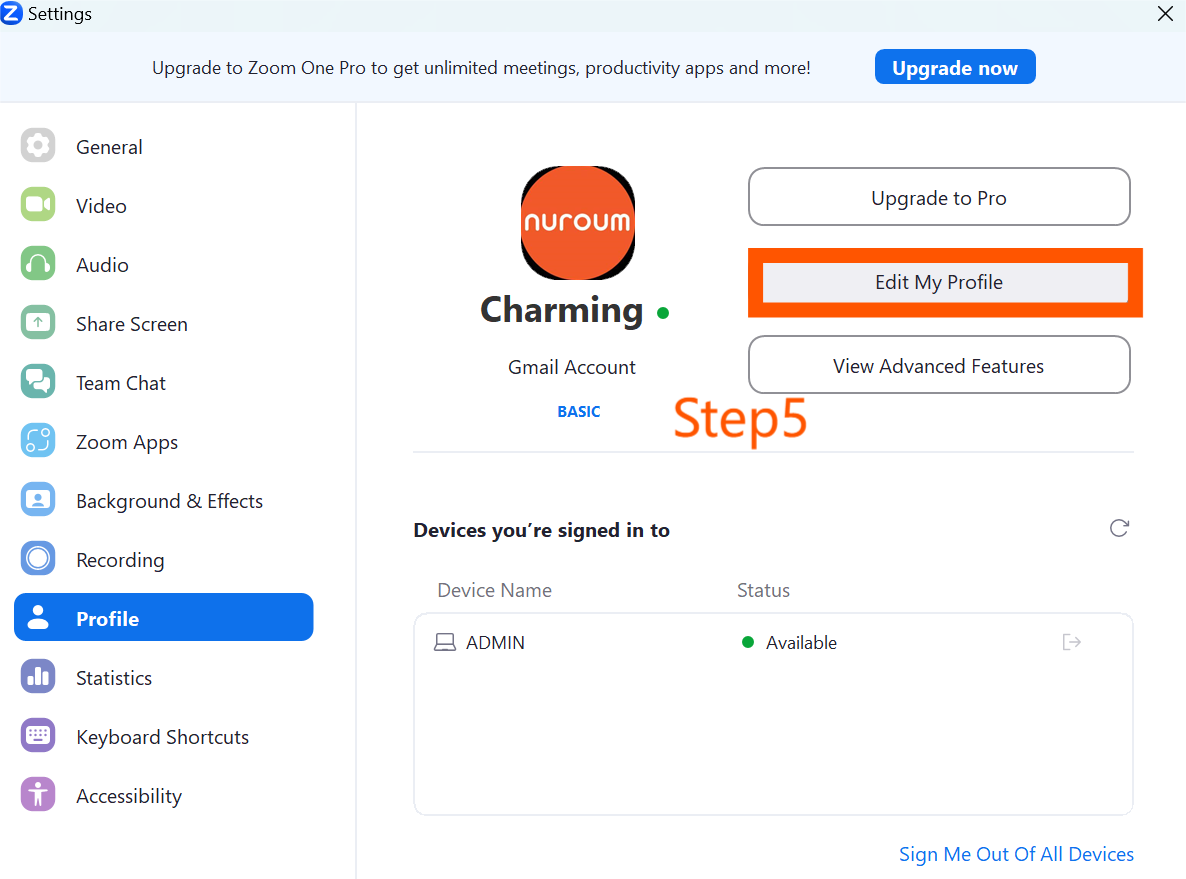 The updated name will appear in your future meetings.
How to Change Name on Zoom during a Meeting
You can also change your name after a meeting has already started.
Step1: Select "Participants", located in the bottom toolbar of the meeting window.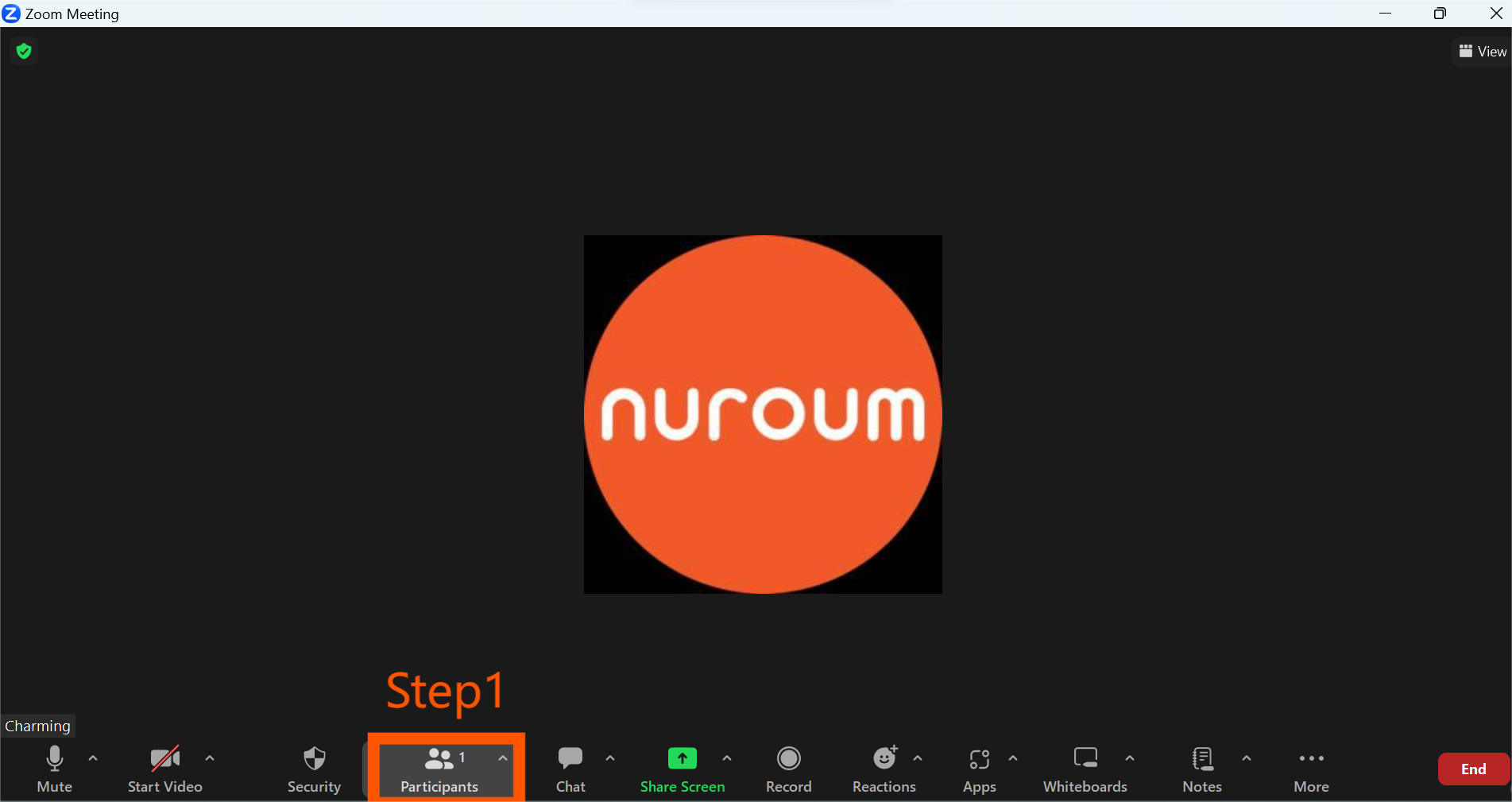 Step2: Hover over your name and select "More".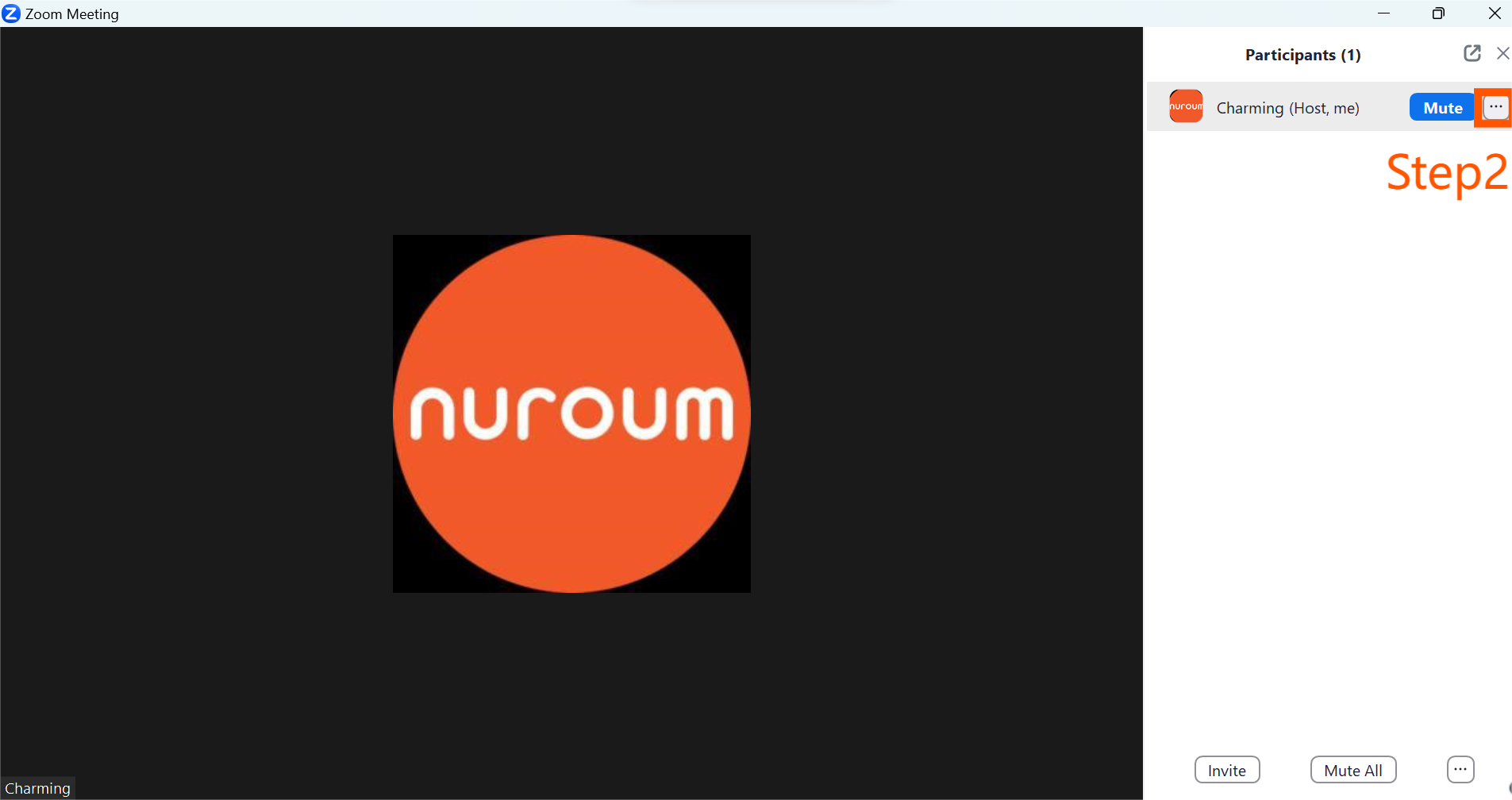 Step3: Click "Rename".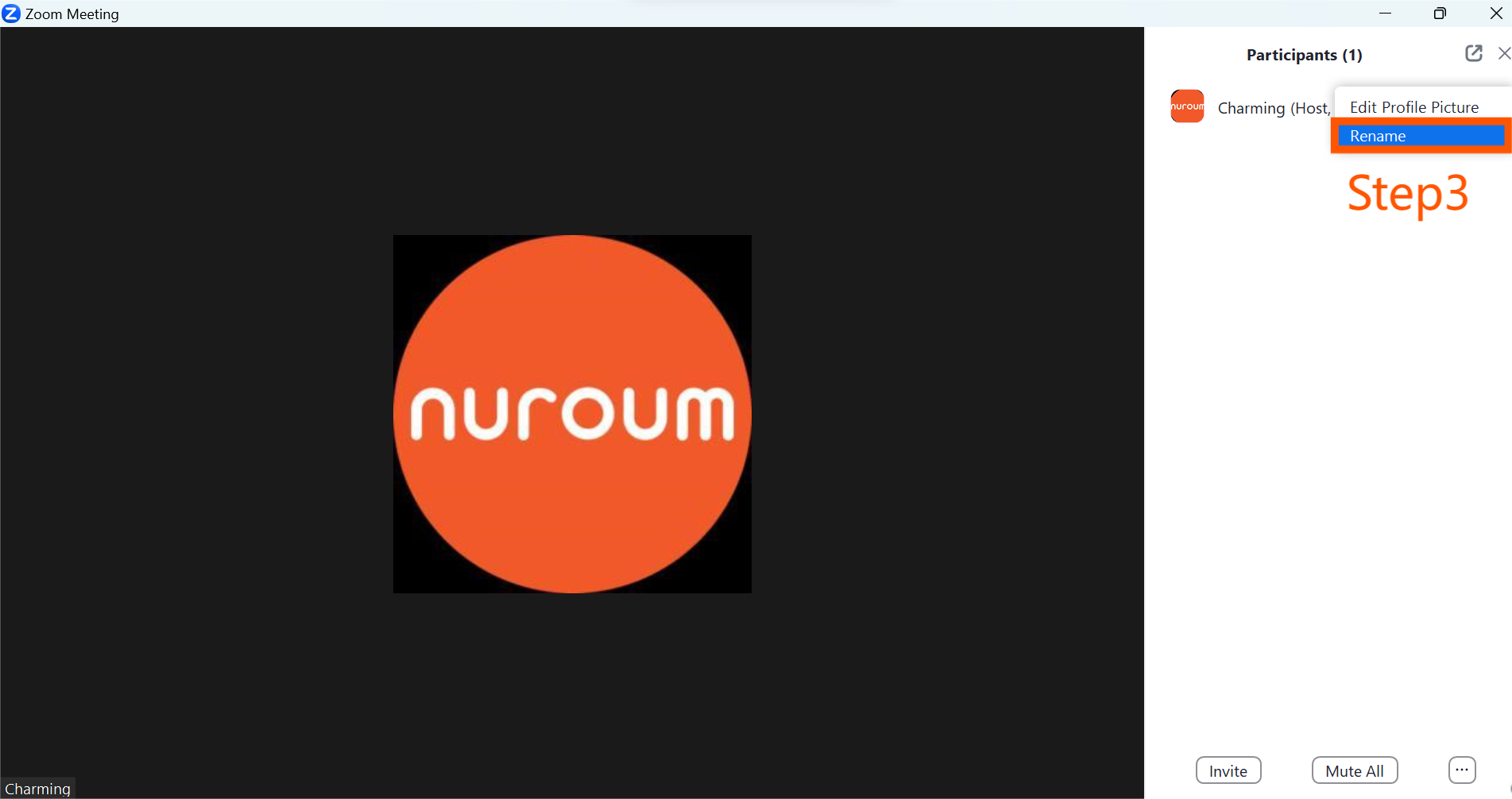 Step4: Enter your desired name and click "Change".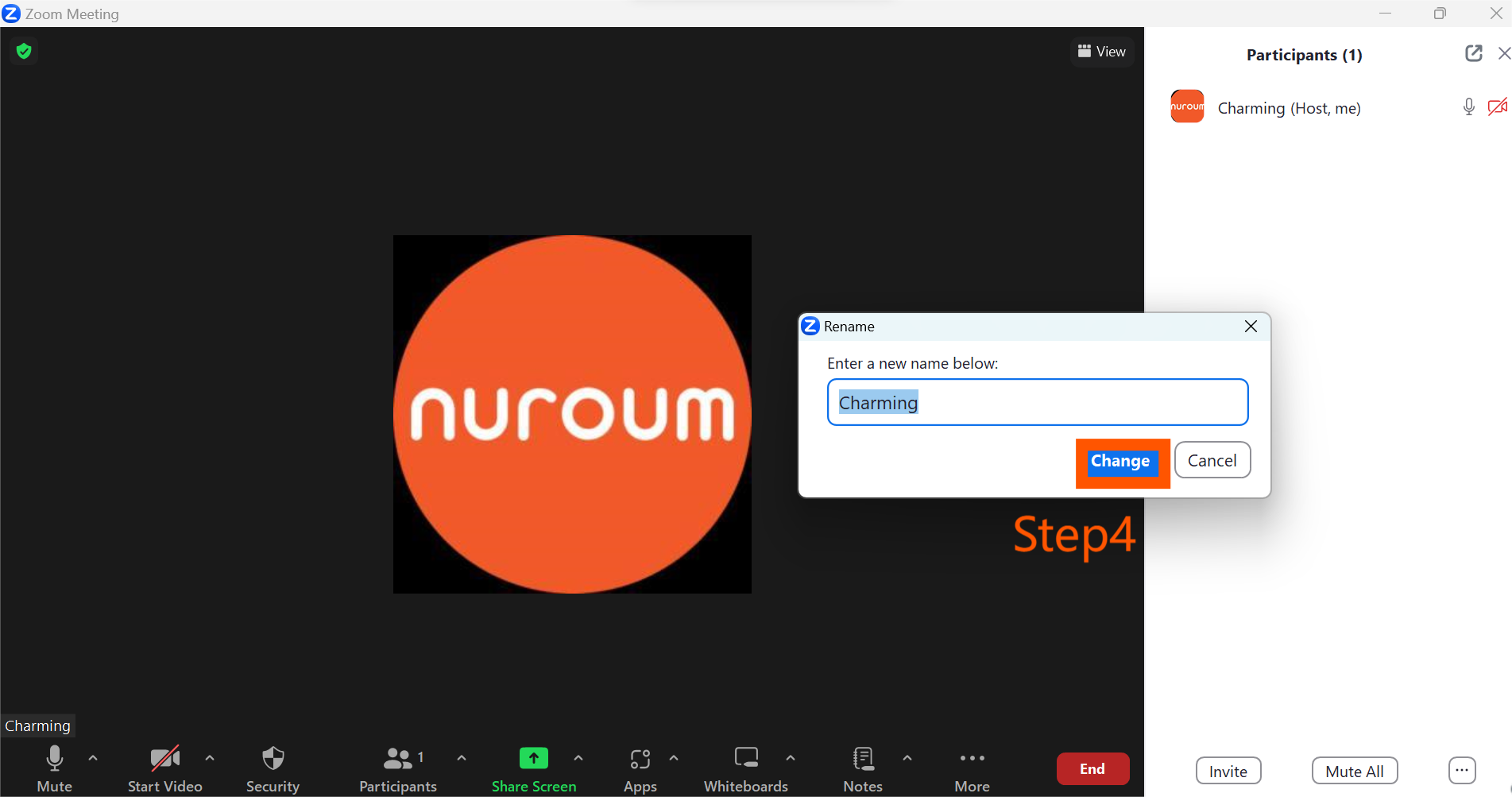 After these steps, you can enjoy your meeting with the name you have changed. However, if you want to get the perfect video conferencing experience, you'd better combine the video conferencing software with the best webcam.
Experience the Nuroum V15 conference webcam, boasting 2K resolution with auto focus and 2 noise-canceling microphones. Ideal for various video call scenarios, including video conferencing, online teaching, telehealth, and more. Its broad compatibility and user-friendly setup make it a versatile choice.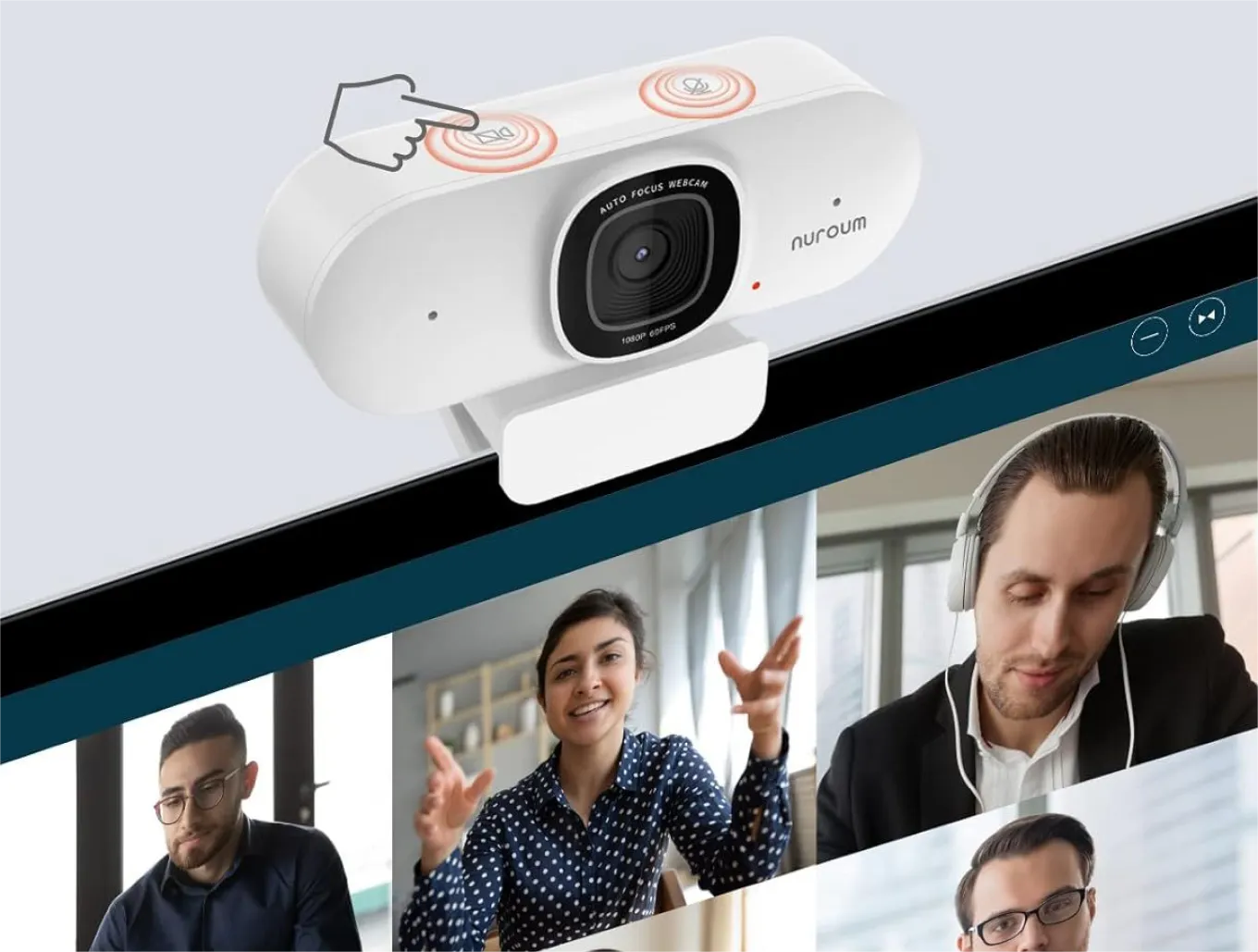 FAQs about How to Change Name on Zoom
Why can't I change my name during a Zoom meeting?
Changing your name during a Zoom meeting may not be allowed because it can potentially create confusion and disrupt the flow of the meeting. Maintaining consistency in participant names helps ensure a smooth and organized experience for all attendees.
Can I change the names of the other participants?
No, as a participant, you cannot change the names of other participants during a Zoom meeting. The ability to modify participant names is usually limited to the host or co-hosts of the meeting. This restriction helps maintain order and prevents unauthorized changes that can cause confusion or disrupt the meeting proceedings.
Are there any limitations to changing names on Zoom?
Yes, Zoom does have certain limitations when it comes to changing names. Users are encouraged to follow their Real Name Policy, which promotes using accurate and appropriate names for professional settings.
Will changing my name on Zoom affect my display name in other applications?
No, changing your name on Zoom will only impact your name within the Zoom application. It will not affect your name on other platforms or applications.
Conclusion
Changing your name on Zoom is a simple yet effective way to personalize your profile and ensure accurate identification during video conferences. By following the steps outlined in this article, you can effortlessly modify your display name.
For more tips and information on how to optimize your Zoom meeting experience, visit the NUROUM official website.