How To Fix ChatGPT Access Denied Error Code 1020
---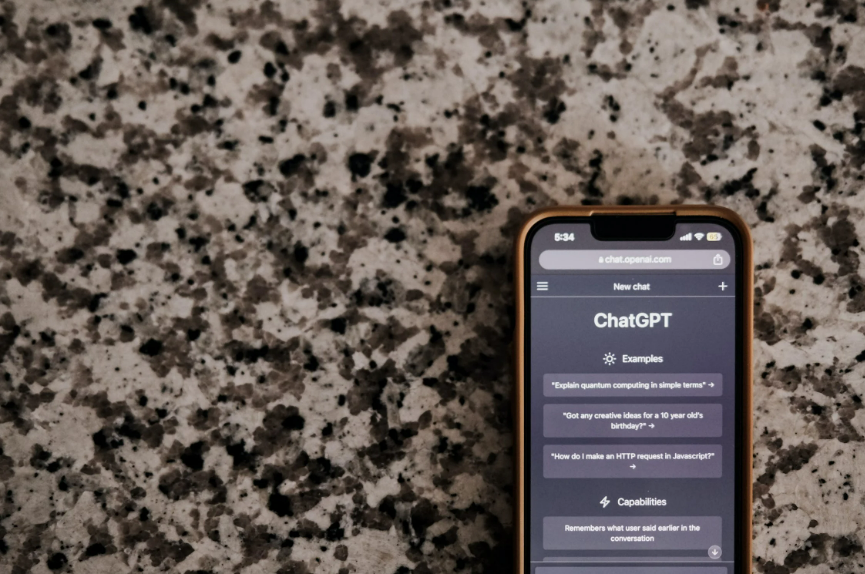 What is ChatGPT
ChatGPT is a natural language processing tool driven by AI technology that allows you to have human-like conversations and much more with the chatbot. The language model can answer questions and assist you with tasks, such as composing emails, essays, and code.
ChatGPT, like any other online service, is susceptible to technical difficulties. There are several challenges that may develop when utilizing the ChatGPT service, ranging from the internal server error to the global rate limit exceeded error to the "too many requests" error. Here, we will give a brief introduction of ChatGPT error code 1020 and how to fix it.
What is Error Code 1020 And the Reasons Why it Occurs
ChatGPT error code 1020 means that you have violated one of Cloudflare's security rules and are being blocked by Cloudflare's security systems. It can happen when you try to log in to access ChatGPT, which means you do not have access to the website, or when you attempt to access certain data or perform certain actions.
There are several reasons that ChatGPT error code 1020 occurs. You could, for instance, be utilizing a VPN that Cloudflare, the company that administers ChatGPT's security, has blacklisted or marked as harmful.
Additionally, cookies from web browsers may be a factor in the issue. Multiple access requests coming from the same IP address is another possible reason. On the other hand, connectivity problems could be caused by your ISP or API suppliers.
How to Fix ChatGPT Error Code 1020
1. Disable/Enable VPN and Refresh the Page
The ChatGPT page has to be refreshed if the error code 1020 is shown.
Step 1: log in as normal to the ChatGPT website.
Step 2: Log in with your account. If you have a VPN connection and the website says access forbidden, you can disconnect from it and reload it. To reconnect, turn on a VPN if you don't already have one.
2. Clear ChatGPT Data
Users may be unable to access websites such as ChatGPT due to an old or damaged cache. As a result, you must erase your data, old files, caches, cookies, and other remnants from your PC. Because this may lead Cloudflare to regard your connection as spam. For example, you can clear ChatGPT data on your browser like Google Chrome:
Step 1: Launch Chrome and navigate to the three-dot menu, then Settings.
Step 2: Go to Privacy and security > Cookies and other site data > Cookies and other site data > View all of the site's data and permissions.

Step 3: Enter OpenAI into the Search area to locate all ChatGPT cookies.
Step 4: Next to each visible item, click the trash icon and then the Clear button.

3. Check permissions
On ChatGPT, incorrect or inadequate permissions may result in the access denied error 1020. You can only engage in particular activities depending on the permissions you have been granted. You can ask the administrator for more permissions or check your existing permissions with them.
4. Turn off your browser's extensions
Your web browser's add-ons could be obstructing ChatGPT's functioning, preventing you from accessing the site and displaying an error message. In this situation, access the ChatGPT website in an incognito window in your Chrome, Firefox, Edge, or Safari web browser to see if the extensions are the problem. If the website loads without any issues in private browsing, one or more of your browser extensions are likely to blame. Disable all browser extensions in Chrome, Firefox, Edge, or Safari in this situation. To identify the offender, activate each extension one at a time. Once you've identified the faulty extension, get rid of it from your browser to fix the issue.
Conclusion
After reading this guide, you can find effective methods for resolving the issue of ChatGPT access denied error code. From this, we can conclude that ChatGPT has become an unavoidable trend nowadays both in life and work with the sci-tech developing rapidly, which meets people's demand better due to its superior function.
Likewise, traditional office work has been gradually replaced by online work, which help people to work more conveniently in such a rapidly changing society. To meet the demand of people who WFH, Nuroum's products offer a satisfying solution for your work. If you want to know more about us, please visit Nuroum to improve your work efficiency.