How To Install & Get Started With Zoom Chrome Extension
---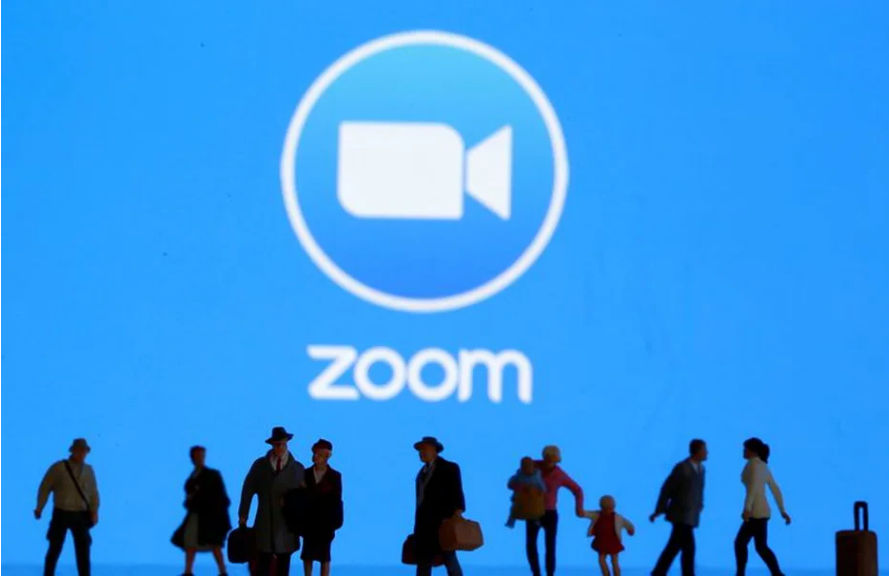 In the wake of the COVID-19 pandemic, remote work has become the new normal for many companies worldwide. As a result, video conferencing tools like Zoom have become essential for keeping teams connected and productive.
To make the virtual meeting experience even smoother, Zoom has developed a Chrome extension that adds new features and capabilities to the platform. In this article, we'll explore how the Zoom Chrome extension can serve as the ultimate work assistant for remote teams, enhancing communication, collaboration, and productivity in the virtual workplace.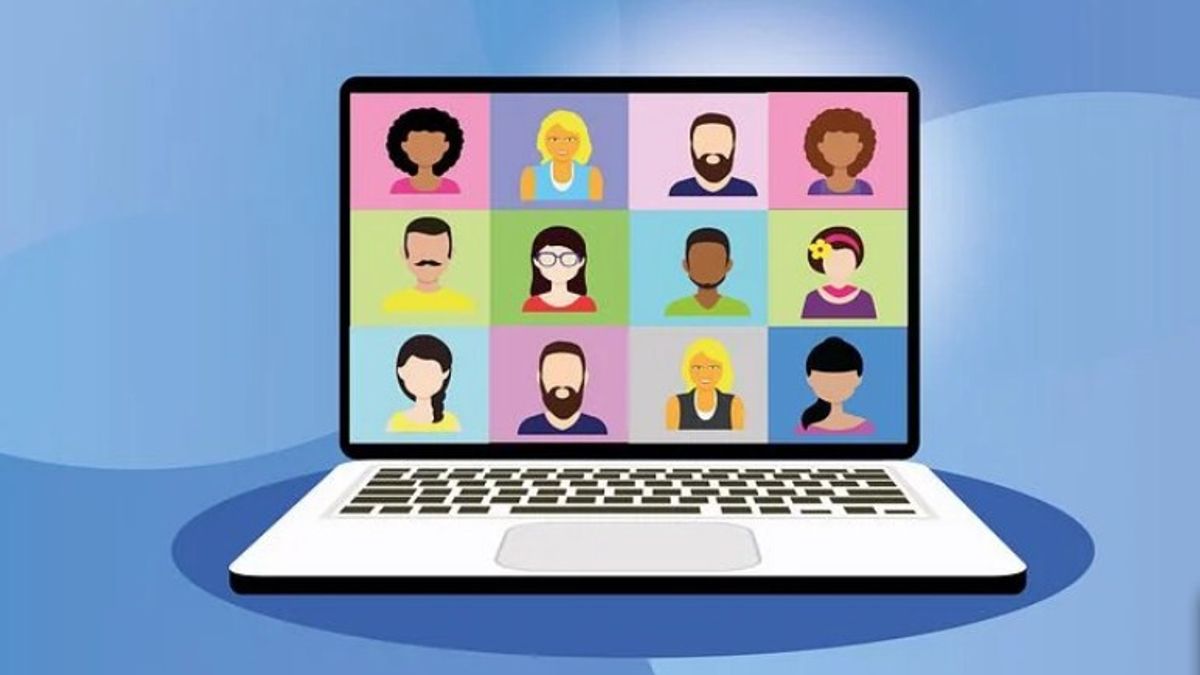 Credit: https://voi.id/zh/technology-zh/114713
A Brief Introduction to the Zoom Chrome Extensions
Google Chrome extensions are an easy way to increase the functionality with a single click. All of these plugins are available in the Chrome Web Store, and they are all free. The Zoom Chrome extensions allow participants to schedule or start Zoom meetings directly from Chrome and schedule them from Google Calendar.
Few Zoom Chrome Extensions and Their Functions
Three useful Chrome extensions for Zoom are:
Zoom Scheduler for Google Calendar: This extension adds Zoom meeting details directly to calendar invites, including links and passwords. Participants can conveniently join Zoom calls without searching for links.
Zoom Closer: This extension boosts efficiency by closing Zoom tabs left open in your browser after meetings end. Doing so frees up system resources and improves computer performance.
Zoom History: This extension saves Zoom meeting links to history, removing the need to search emails for links. Users can rename links for easy identification. The extension provides easy access links to the attended meetings.
How to Install & Use Zoom Chrome Extension
This guide will first walk you through installing the Zoom conference extension in your browser. Once installed, you can start or schedule a Zoom meeting with one click from your browser or within Google Calendar.
Download the Chrome browser or any Chromium-based browser, like Brave, to use the Chrome extension. Note that Chrome is compatible with Mac OS X 10.10 or later, and having the latest updated version is preferable.
If you are already using the Chrome browser, you may download the Zoom Chrome extension from the Google Chrome Store by clicking here.
Select "Add to Chrome." from the Chrome Store.
A pop-up window will now appear to confirm your selection. You should select "Add extension."
Shortly, the Zoom icon will appear at the top of your browser menu, to the right of your search bar. Another pop-up menu will show, asking whether or not you would like to sync these extensions to all computers under this Google account; please select your preferred choice.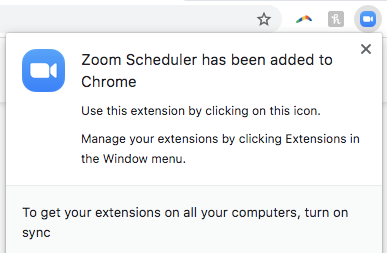 Now, you may use your Zoom account credentials and sign in. If you represent a school or office, you should use "Sign in with SSO".
You will now be able to either schedule or start a meeting directly from your Chrome browser menu at any time.
Additionally, when logging on to the Google Calendar associated with your Pepperdine account, you may schedule any calendar event or invite it as a Zoom meeting.

Once you select a preferred time and day, a details pop-up window will appear, and you can adjust the meeting settings accordingly.

Select "Make it a Zoom Meeting" on the bottom right side of this window.

Now, you will see the meeting created alongside an automatic Zoom Meeting Link. To edit or view the details of this meeting, simply click on the scheduled event.
When you share this meeting with another individual, they will automatically receive an email with the Zoom Meeting invitation and link. You can select the "Edit" (pencil) icon on the top menu of your scheduled event to adjust any details on your created meeting.

Conclusion

The Zoom Chrome extension provides powerful yet easy-to-use tools for remote teams and distributed workforces. Integrating Zoom's video conferencing capabilities directly into Chrome enables seamless screen sharing, recording and transcription, and team chat.

In the meantime, in addition to the Zoom Chrome extensions, a high-quality conference camera from NUROUM will assist you in performing better in a virtual meeting. Consider investing in Nuroum C40 all-in-one video conference camera. Visit NUROUM.com to browse a wide range of audio and visual equipment to take your virtual meetings to the next level.