How to Switch Camera in Google Meet
---
What is Google Meet and Why People Use Google Meet
Google Meet is a video-communication service developed by Google as a combined replacement for Google Hangouts. It allows you to connect with colleagues, friends, and family from anywhere in the world. With Google Meet, you can host meetings with up to 250 participants, share your screen, and collaborate in real time. You can also record your meetings for later viewing and use the chat feature to send messages and files. With Google Meet, you can stay connected and productive no matter where you are.
Google Meet is a secure, high-quality video conferencing and calling service that anyone can use on any device. To make business meetings secure, free and available to all, Google meet has become increasingly popular among contemporary life.
How to Use Google Meet
In Google Meet, you may start or join a meeting. Before that, you may be sure you' re logged in to your Google Meet and go to meet.google.com.
Click Activities (the shapes logo) > Recording > Start recording at the bottom right.
A new window will appear; click Start.
Allow for the recording to begin. When the recording begins or ends, participants will receive an alert.
Click on Activities (the shapes logo) > Recording > Stop recording to stop recording.
A window will appear; click the Stop recording button. (Please keep in mind that when participants leave the meeting, the recording will immediately cease).
How to Switch Camera in Google Meet
Is Google Meet using the correct camera? If you have more than one camera connected to your device, it's not unusual for the app to try using the wrong one, especially in Windows because you may find there is video or audio delays, poor network connection, low battery, limited data available and other quality issues Often, that other camera is embedded in a VR headset, in a closed laptop, or not even really installed anymore.
For this, you can reverse the camera on your mobile device during a video meeting. The app uses the selfie view by default to reverse the camera to show the room you are in or a whiteboard. When your camera or audio doesn't work with Meet, you can consider the following tips to resolve the issue. There are a set of resolutions to switch camera in Google Meet.
Change your camera settings in your computer
Step 1: On your computer, open meet.google.com.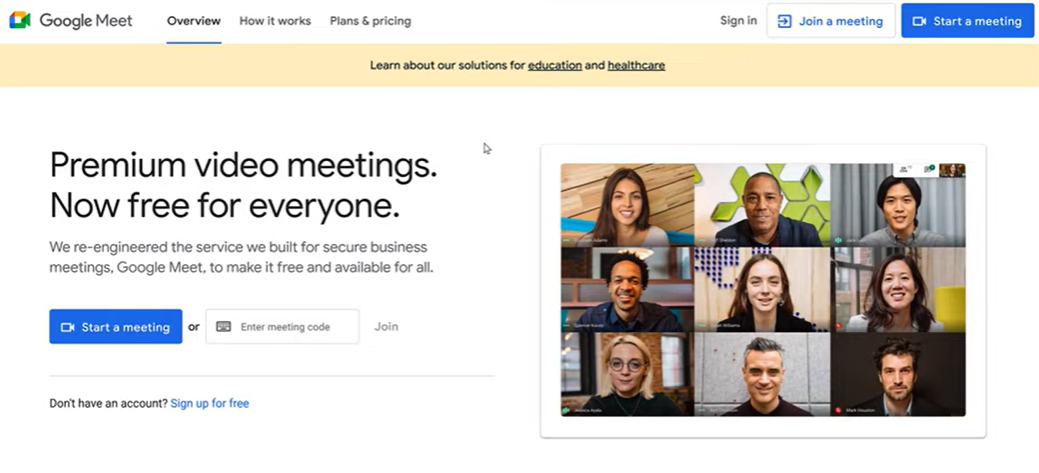 Step 2: Join a video meeting.
Step 3: Before you join or during the meeting, click "More" and then "Settings".
Step 4: On the left, click Video and then Camera.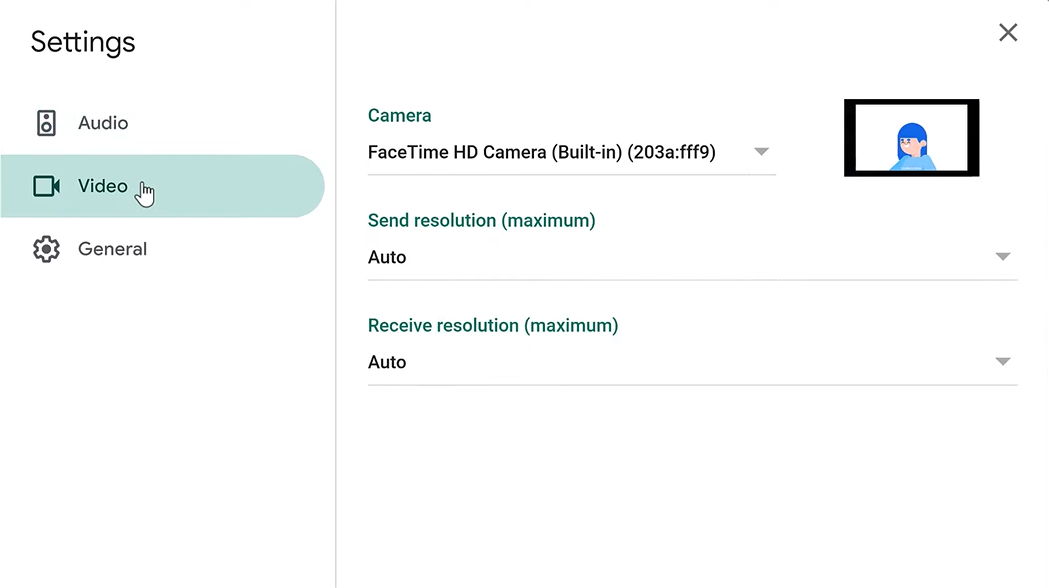 Step 5:Select a setting. You can select the devices available from the menu listing all your options. For example, there are two options below.
Step 6: Most people will just have their webcam, so the menu will be pretty slim, but in this case you can simply click on the Nuroum entry and it'll switch cameras. It will also change to show the thumbnail with the new video signal. Assuming that's working, just close the Settings window and you've got the new camera up and running:
Step 7: At the top right, click Close.
Conclusion
Following the steps above, you can switch the camera in Google Meet smoothly.
In addition, in order to add more choices for your camera during meetings in case of any breakdown on your device, Nuroum's conference camera, webcam as well as bluetooth headset can provide a superior collaboration experience that increases knowledge sharing, encourages innovation, and captures creativity. Enjoy a clean hybrid work experience with us in 2023!