Essential Tips: How to Start Zoom Test Meeting
---
Zoom is a popular video conferencing platform that has emerged as the go-to choice for individuals and businesses in a hybrid setting. But before you join your next Zoom meeting, it is important to ensure your setup is optimized for a smooth experience, or if you're unsure of your current setup, it's important to test Zoom meetings.
In this article, we will discuss several essential tips for how to test zoom prior to meeting. From checking your internet connection to testing your audio and video settings, we'll walk you through everything you need to know to ensure a successful Zoom meeting. So, let's get started.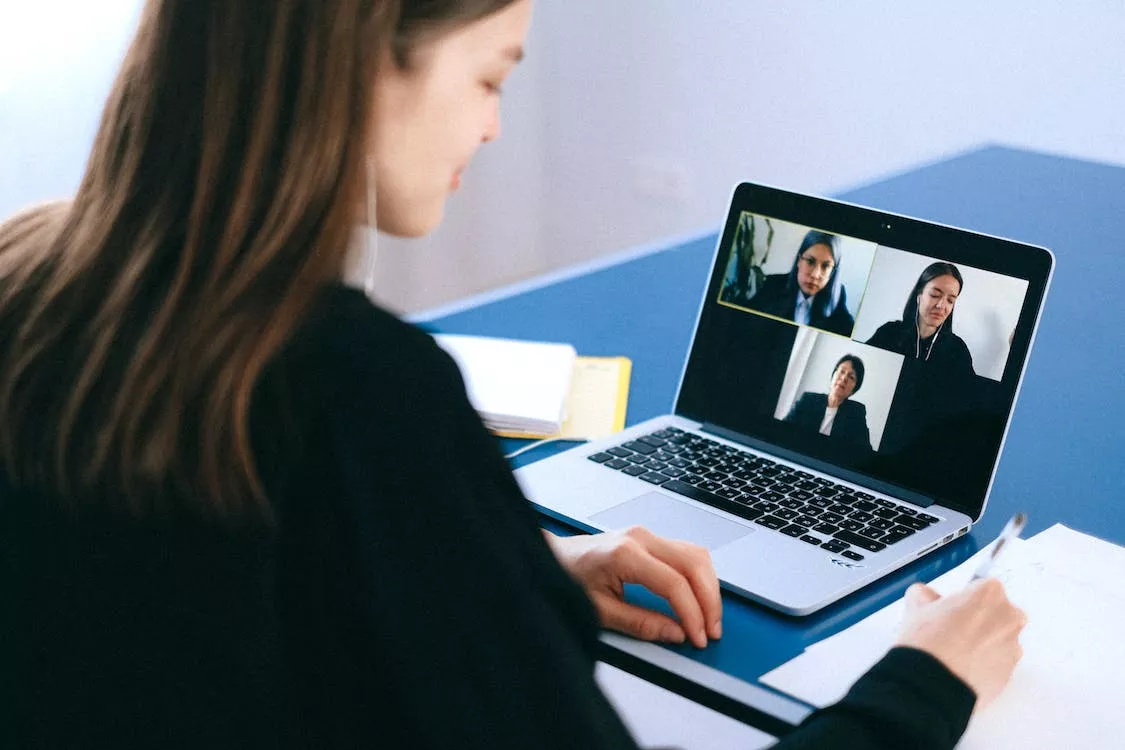 How to Join a Zoom test meeting
To check your audio settings, Zoom provides a test meeting that you can join. Go to Zoom's test meeting page (
https://zoom.us/test
) and click "Join." Once you're in the meeting, click the up arrow next to the microphone and speaker icons in the bottom left corner to test your microphone and speakers. Below are tips to start a Zoom test meeting:
First, log in to your Zoom account on the Zoom website.

Once you're logged in, click on the "Join" button. This will automatically start a test meeting.

Next, you'll be prompted to join audio. You can choose to join via computer audio or phone call. If you choose computer audio, make sure your microphone and speakers are working properly.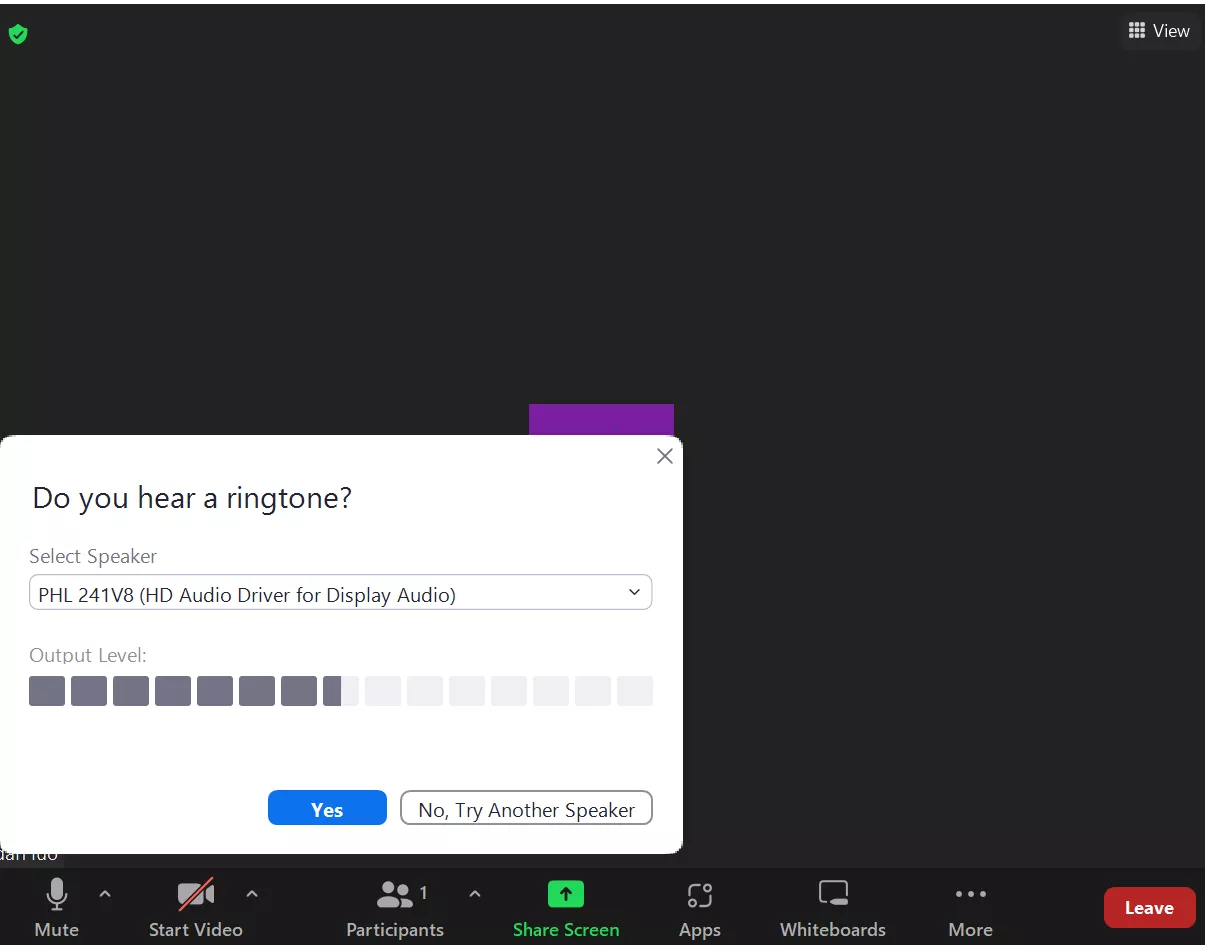 Once you've joined audio, your video will automatically turn on. Make sure your camera is working properly and positioned correctly.

You can now test other features such as screen sharing, recording, and chat to ensure they're working properly.
How to test zoom audio before meeting
You can test your audio directly within the Zoom application using Zoom's audio settings. To do this, click on the gear icon in the upper right-hand corner of the Zoom window, then select "Audio." You can test your microphone and speakers by clicking the "Test Speaker" and "Test Mic" buttons.

Using Zoom's desktop app, you can test your audio settings. Click on your profile picture in the top right corner of the app, then select "Settings." From here, click "Audio," and you'll see options to test your microphone and speakers.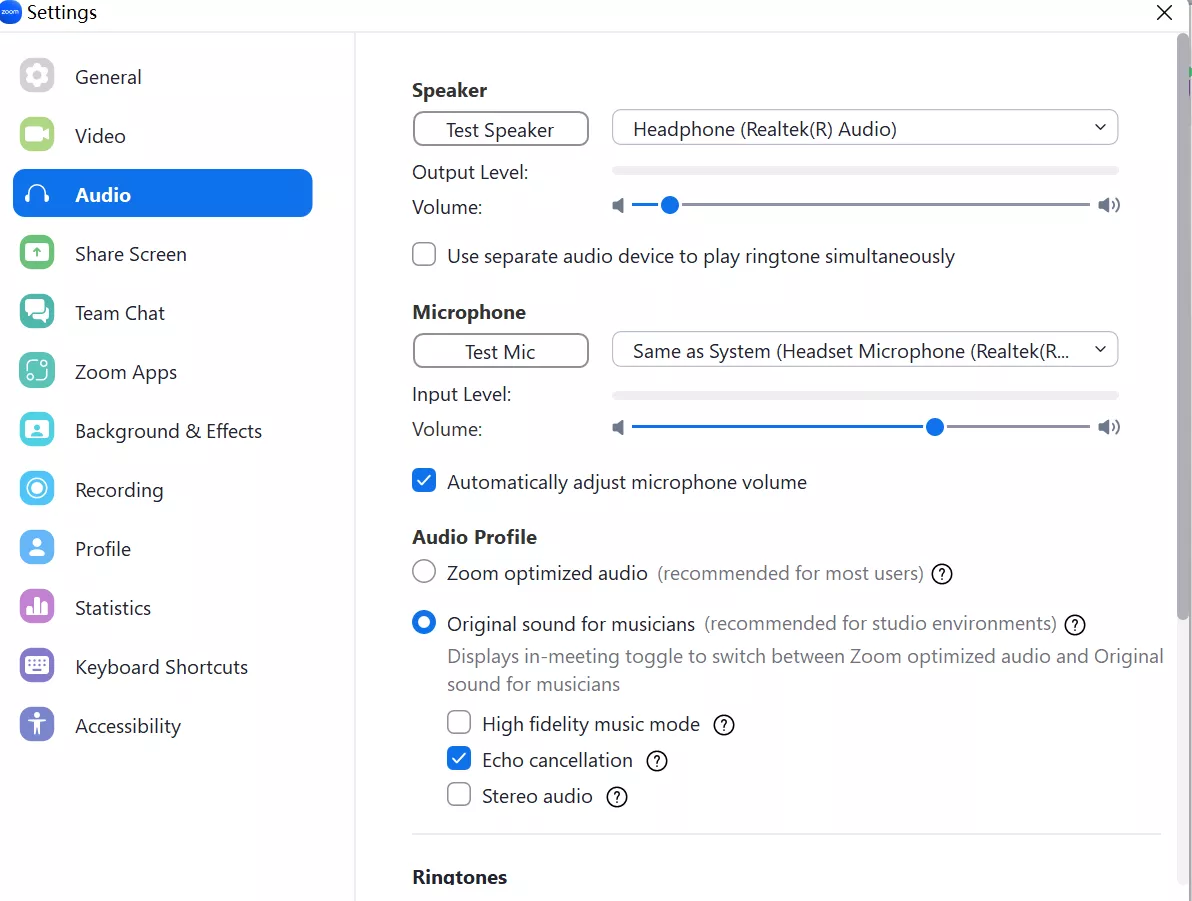 3. Check your computer's sound settings: If you are still experiencing issues with your audio, you may need to check your computer's sound settings. On a Windows PC, you can do this by right-clicking on the speaker icon in the system tray and selecting "Open Sound settings." On a Mac, navigate to System Preferences > Sound.
How to test zoom video before meeting
To start, open the Zoom desktop app on your PC, launch the Zoom web portal, and sign-in to your account.

Click on "Settings" in the left-hand menu.

Click on the "Video" tab.

Under "My Video," you should see a preview of your camera feed. If not, ensure your camera is properly connected and selected as the default camera in your computer's settings.

Test your video by moving around, making facial expressions, and adjusting the lighting if necessary.
Other Tips for Test Zoom Meeting
Check your internet connection: Ensure that your internet connection is strong enough to support a Zoom meeting. Connect your computer directly to your modem or router with an ethernet cable for reduced latency and a stable network connection.

Turn off other programs: Close any unnecessary programs or browser tabs on your computer to free up resources and prevent them from interfering with your Zoom meeting.

Familiarize yourself with Zoom's features: Take some time to explore Zoom's features before the meeting, such as screen sharing, virtual backgrounds, and chat.

Have a backup plan: In case of technical difficulties, have a backup plan, such as a phone number to call or an alternative platform.
Conclusion
In conclusion, testing your Zoom meetings ahead of time is an essential part of hosting a smooth and successful meeting. By testing your audio and video settings, you can ensure that everyone attending the meeting has a pleasant experience without any technical issues getting in their way. Additionally, communicate with your attendees beforehand to provide them with any necessary instructions or materials and ensure everyone is on the same page. Not only will this help ensure that all attendees feel comfortable participating, but it will also give you peace of mind, knowing everything is running smoothly.
PRO tip: If you want to enhance the quality and professionalism of your Zoom meetings, consider investing in high-quality conference cameras, webcams, and business headsets from NUROUM.
NUROUM.com
offers a wide range of audio and visual equipment to help take your virtual meetings to the next level.