The Best Speakerphone in 2023: NUROUM A15 Bluetooth Speakerphone
---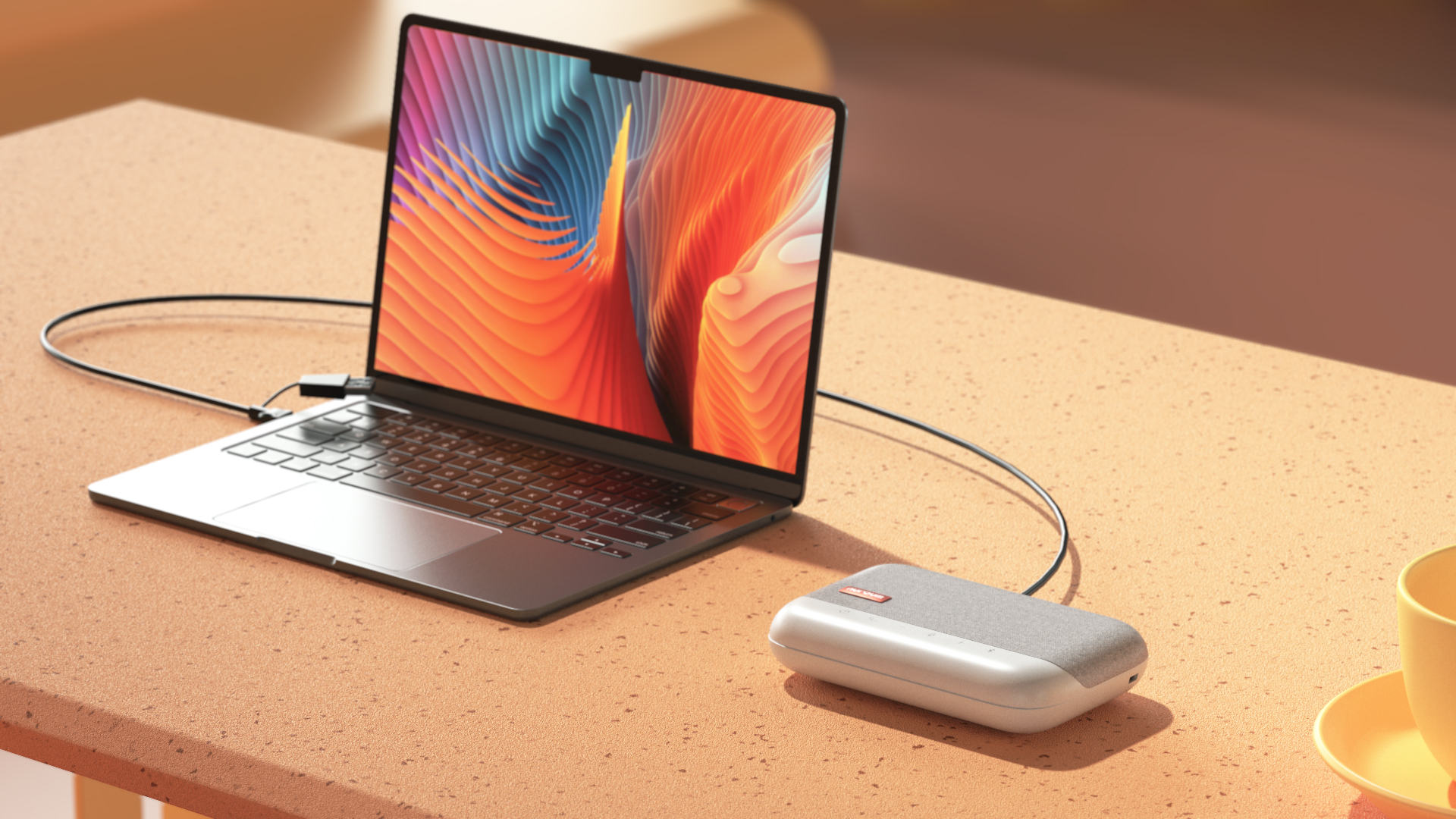 What Is Speakerphone
A speakerphone is a telephone with a microphone and loudspeaker provided separately from those in the handset. This device allows multiple persons to participate in a conversation. The loudspeaker broadcasts the voice or voices of those on the other end of the telephone line, while the microphone captures all voices of those using the speakerphone. Using a speakerphone makes managing conversations on a PC and a mobile device much simpler. A speakerphone can broadcast voice commands.
Why Do You Need A Speakerphone
Workers who work remotely commonly take part in online team collaboration meetings. The built-in speaker of a laptop or mobile phone often produces sound that can be heard only in a small area. Either you must remain seated at your desk until the meeting is over, or you must always have your phone or laptop with you.
A wireless headset appears to be the ideal solution, but prolonged usage might be uncomfortable and compromise your hearing.
Instead, things will be different if you have a speakerphone with you:
You don't have to squeeze your ears.
You can roam about the room without losing any crucial information since it may emit a sound that is so loud that it covers the whole space.
The majority of speakerphones include the ability to reduce background noise, making it impossible to hear sounds like children laughing, laptop clicking, or air conditioner buzzing.
What Do You Expect From The Speakerphone
To choose the best speakerphone for you in home office, meeting rooms or even scenery spots, it is necessary to considering about what you care regarding the product. Look through the criteria provided to determine which ones are important to you in a speakerphone:
Setup: The procedure for setting up must be straightforward. It shouldn't require you to be an IT expert to quickly integrate your speaker into your workplace. Setting up a speakerphone will take significantly less time and effort if it is plug-and-play. You won't have to deal with installing any software or drivers.
Design: Speakerphones exist in a variety of forms, dimensions, hues, and button configurations. Manufacturers are separating their speakerphones from one another more and more by using attractive designs or, at the very least, attention-grabbing features.
Connectivity: A speakerphone can accommodate up to 3 connection types. Bluetooth, a USB dongle, or a USB cord. The last two ways, which use wireless connections, let you set the speakerphone wherever you choose.
Compatibility: Wi-Fi speakers connect to your network, while Bluetooth speakers pair with a computer or smartphone. Certain models provide both kinds of connectivity. Wi-Fi and Bluetooth-enabled speakers provide rapid, cable-free connections without sacrificing music quality. Look at the meeting platforms and operating systems supported by a speakerphone while reviewing the product information.
Sound quality
The sound you hear is decided by the speaker. The louder sound the speaker can produce, the wider the space where you can move around. The closer the produced audio is to the original voice of your teammates, the more connected you feel with them.
Your voice to be heard depends on the microphone.There are many sources of noise, hard to avoid, which can interrupt and embarrass you like dog's barking. If the microphone could pick up your voice while removing the background noise, it would be really helpful.
The Best Speakerphone to Satisfy Your Demand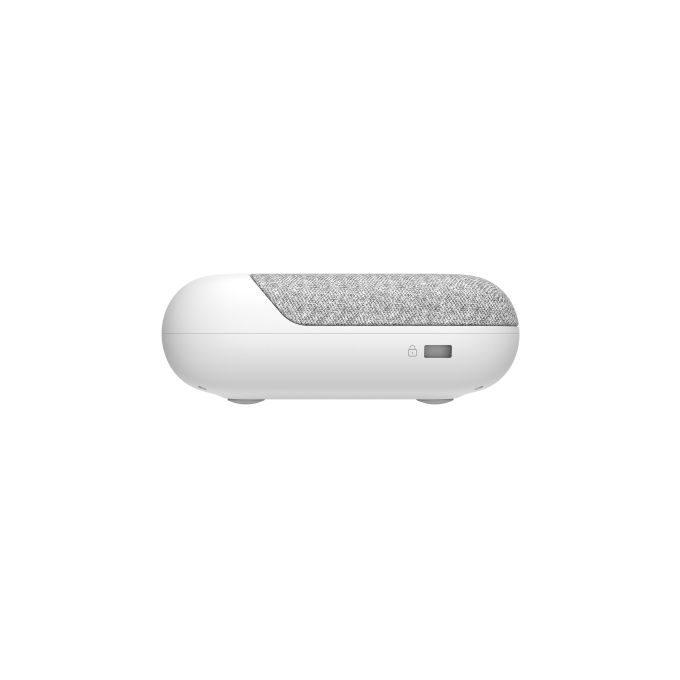 Here, we recommend you to choose our A15 speakerphone, working anywhere including meeting rooms, home office, etc. With advanced AI noise-cancellation technology, Nuroum A15 Bluetooth speakerphone is equipped with 4 memes mics in design, which can pickup voice within 3 meters radius and suitable for 6-10 people conference meetings. In terms of setup, you can download Nearsync to better adjust the audio effects. What's more, A15 speakerphone offers plug and play after being connected via type-C connector or USB-A adapter. Simply connect it to your laptop via USB cable and to your phone via bluetooth, so you can take calls on both. With regard to its compatibility, It is compatible with Zoom, Microsofts, GoToMeeting, etc.
Compared with other speakerphones, the effective pickup distance of A15 is longer, 10 feet, which means it has a broader voice coverage. It also support AI noise cancellation while others don't have, which eliminates the background noise effectively. Moreover, it supports reverse power supply, acting as a power bank to satisfy your demand. In general, A15 speakerphone is a highly cost-effective product that enormously improves your work efficiency.
Conclusion
After knowing about how to choose a speakerphone, you will soon find the best speakerphone. If you prefer a speakerphone with noise-cancellation technology, Nuroum A15 speakerphone would be a good choice.
NUROUM is dedicated to the auditory and visual experience. If you have any wish to enhance your online meeting conferencing ability with high-quality audio and video, NUROUM is always here to provide complete solutions to meet your demand. Please find out more information by joining our community.