What is AV Technician And How to Become an AV Technician
---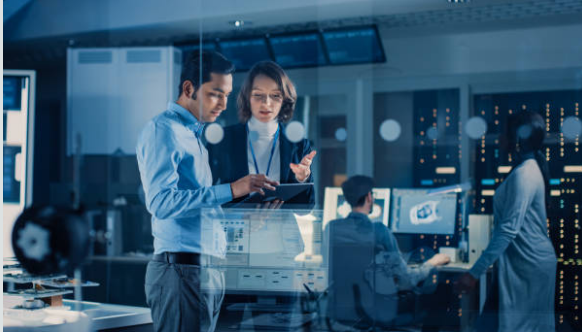 What is AV Technician and What Does AV Technician do
Good AV technicians are rarely seen or heard, but their work guarantees that a client's message is received loud and clear.
Audio video technicians install and operate the audio and video equipment required to conduct and broadcast live events. This might range from video meetings and online seminars to athletic events and conferences. They are necessary for all enterprises and sectors.
Audio visual technicians, also known as AV techs, audio video technicians, or audio and video equipment technicians, operate audio and visual equipment such as microphones, audio speakers, video screens, projectors, video recorders and other recording equipment, video monitors, and sound and mixing boards. Custom lighting systems can also be installed and operated by AV specialists.
How Much is the AV Technician's Salary
The average yearly salary for an Audio Visual Technician in the United States is $48,033 as of April 10, 2023.
In case you need a quick salary calculator, that works out to about $23.09 per hour. This equates to $923 per week or $4,002 per month.
According to recent job ads on ZipRecruiter, there is a strong need for audio visual technicians in both Los Angeles, California, and the surrounding region. In your location, the average yearly income for an audio visual technician is $50,458, which is $2,425 (5%) more than the $48,033 national average. Out of 50 states, California has the 24th-highest compensation for audiovisual technicians.
How to Become an AV Technician
To enter into the field of av technician, first you should own a high school diploma or equivalent. While in school, you can seek opportunities to learn like volunteering for a local theater group, which may also take the form of internship.
If you want to advance in the field, a higher-level diploma like bachelor degree will help you to a higher level and you should also learn the basics of audio technology, video technology and other relevant lessons and practical skills like video editing in campus.
Certification is a further worthwhile action. The most popular one is Certified Technology Specialist (CTS) credential. For both recorded and live events, A CTS designs and manages a wide range of AV systems. While a CTS-I certification focuses on installation, a CTS-D certification emphasizes design. Obtaining a certification serves as another indicator to companies that you are competent and prepared for employment.
Organizations like the Audiovisual and Integrated Experience Association (AVIXA) and InfoComm provide certifications.
The Tools That Helps You in Your Job as an AV Technician
As an av technician, you should be responsible for organizing and installing media equipment such as projectors, microphones, video monitors, and sound boards. Therefore, you should have advanced knowledge of audio and video equipment, experience with lighting and filming techniques, and excellent troubleshooting skills. In order to succeed as an av technician, you should be able to create superb audio and visual effects to enhance any live experience.
Here, we can provide several useful tools for you.
Regarding media equipment, there are several products recommended to bring convenience to your work and life. Microphones like Shure SM7B and Blue Yeti USB may enable you to improve your live streaming quality during work. Shure SM7B's audio quality exceeds any other microphone on this list, tried and tested by industry professional while Blue Yeti USB enables you to create an immersive sound experience that excites and entertains your audience. What' s more, Nuroum's business headset will also produce sound effect for conference with noise cancellation.
Regarding media software and tools, noise canceling apps will enhance your work efficiency to a greater extent. Krispor Nearify are necessary apps which can be downloaded into your Windows or Mac devices. After downloading them, the background noise from your audio or video can be effectively removed when you start a live streaming or have a meeting.

Conclusion

To become a qualified and further successful av technician, you need input much energy and time to it, but there will be much benefits when you achieve it, such as salary and practical skills. Nuroum will always be here to provide technical support available for you. If you're interested in our products, such as conference camera C40 which benefits your work, you can click here to search something you need.