What is Hybrid Work Schedule And How to Create it
---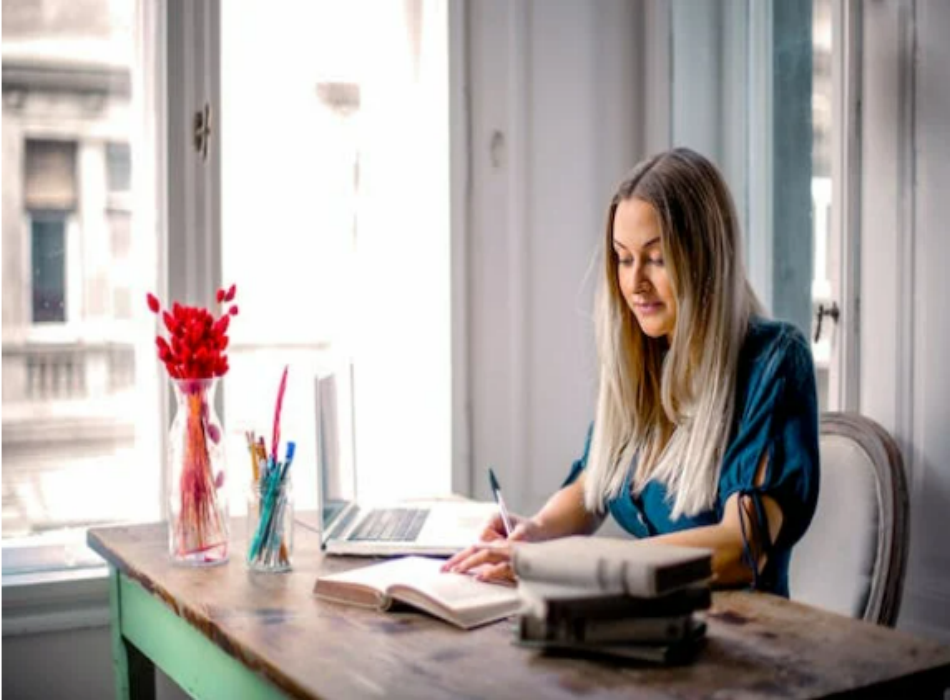 What is Hybrid Work Schedule
A hybrid work schedule is an arrangement that informs when employees should work remotely or from the office. In hybrid work schedule, both work schedule and workplace schedule look different from the traditional schedule, in which most employees at their desks in the morning and packing up to leave in the evening. But Hybrid work schedule allows employees to come into the office at various times and on different days.
Three Types of hybrid work schedules
One of the most typical timetables for remote work is this one. Everyone in this arrangement abides by a single rule that the management has established. For instance, all staff members are required to work from the office Monday through Thursday, with the exception of Fridays, when they are free to work from wherever.
This is a traditional approach since it is well-known and simple for all parties to adapt to. It's likely that a firm is using this arrangement if you see it advertise a mixed work schedule. The only drawback of this paradigm is that it isn't very flexible.
With one significant exception, it is comparable to the cohort work paradigm (only certain days are remote or hybrid). The ability to work on their own schedules is available to employees who come into the workplace. As an illustration, from 8 AM to 11 AM. Your staff will have even more freedom and flexibility as a result.
This is the original hybrid work model. In this setup, the management and the employees decide when they'll be working remotely or from the office.
Depending on who's in charge, there are further two different types of this model.
The management of the business determines who works in a hybrid setting and when under a flexible schedule. The ability to move personnel about the workplace according to their needs is by far the largest benefit. If the management is effective, this paradigm may be beneficial. If not, supervisors will be calling employees in for the tiniest problems. Additionally, this paradigm necessitates more work from the manager in terms of scheduling and planning.
All employees like a flexible schedule that is driven by them. Here, people may choose when they want to work in the office or remotely. This system makes use of the advantages of employee independence and flexibility. Your staff might not be accessible when you need them in the workplace, which is one of the disadvantages. It's critical that you recruit individuals who can accept responsibility for their job and that you clearly convey your demands if you wish to put this strategy into effect.
How to Create Your Hybrid Work Schedule
Select a model that works for your organizational needs. You may not get it right at first, but choose one to start with. The cohort schedule is probably the easiest to begin with. You can later change the model and find out what is the most effective for you.
Introduce a one-day WFH policy as a first step. You may continue to alter and improve your model over time. It's also a good idea to start with a department or a group of employees before spreading your hybrid model throughout your organization.
Keep track of how and where you work. Consider this your hybrid work manifesto - a set of recommendations for structuring work at your organization. It's simpler to brief everyone when it's written down, and it's a great tool for new staff.
Decide on the tools you wish to employ to manage a hybrid work schedule. Aside from communication platforms (such as Slack), you'll also need project management and reporting solutions to ensure everyone is aligned to their KPIs and goals.
Benefits of Hybrid Work Schedule
The greatest benefit that hybrid work schedule has brought is to improve people's work-life balance. Then they can utilize their time more efficiently so as to make their life more happy and meaningful. Also, there are more freedom to choose when and where they work which enables them to find a lifestyle that is most suitable for them. With flexible work time and work place, employees' productivity will be greatly enhanced, bringing the constant benefits to companies, so as to promote a sustainable and sound cycle,
Conclusion
Hybrid work schedule not only makes people's work and life more balanced, but also benefits companies' productivity by making employees more motivated to work.
In hybrid work schedule, both people who work from home and from office should need several devices or software to support their work, such as Conference Camera C40, Webcam V15-AF and Nearify which play an important role in online meeting. If you are interested in these products, you can visit Nuroum for more information.