What is Working Nomad and How to Post a Job on it
---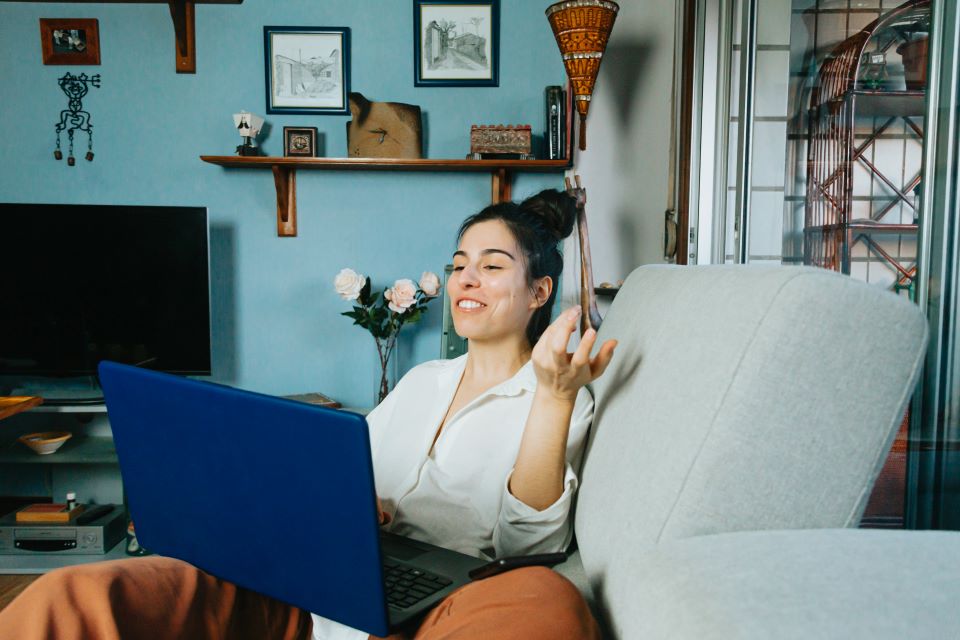 Who are Working Nomads
Working nomad, digital nomad, and remote worker are all various titles for the same individual, who need just a computer, Wi-Fi, and a cloud (not the white ones in the sky) to do his business. It is not just a new method of working, but also a modern lifestyle full of options and independence, in which they pick their own working destination on their own terms.
What is Working Nomads
After having a certain knowledge of working nomads, let's learn what Working Nomads is all about. Working Nomads is a remote work platform with a curated list of reliable remote jobs from around the world. You can find new updated job postings every day in many different areas such as development, management, marketing, design, sales and so on. The site of working nomads attracts over 400,000 visitors per month. By far, there has been over 50,000 email subscribers receive their job posts. On twitter, Working Nomads has also more than 20,000 followers.
How to Post a Job on Working Nomads
Working Nomads is a good fit for anyone looking to hire remote employees for projects. while there is no free option for posting a job, Working Nomads offers bundled discounts and every single post can be edited at any time. Regarding how to post a job on Working Nomads, recruiters can follow the steps as below.
Click on "Post a Job" on the home page.You'll find this button toward the top-right corner of the Working Nomads home page.
2. Select a posting plan.Review the available plans and click on "Get started" beneath your preferred option.

3. Create an account.Use your Facebook, LinkedIn, or Twitter account to create a Working Nomads user account, or sign up with your email address and click on "Sign up."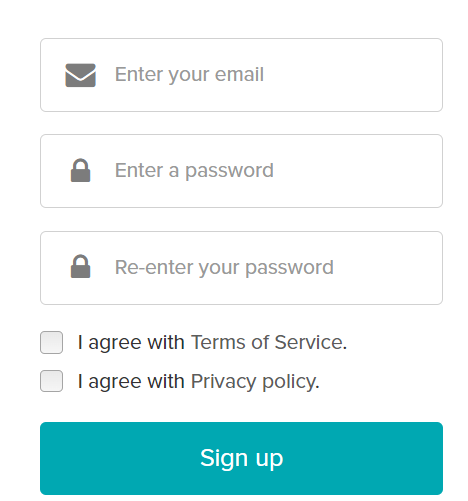 4. Enter the job details in the form.Add basic information, including the job title, category, position type, and the candidate's location. You can then see the job posting by clicking on "Preview your job."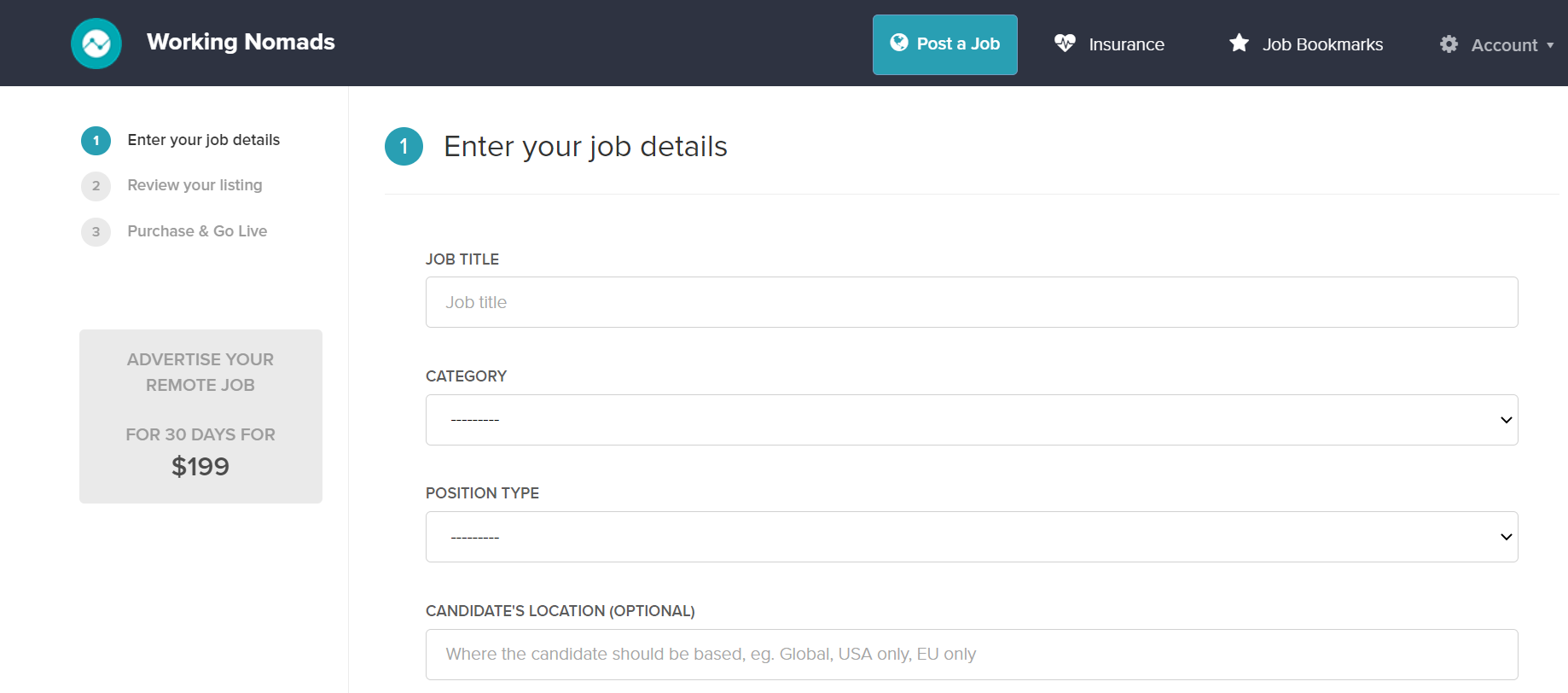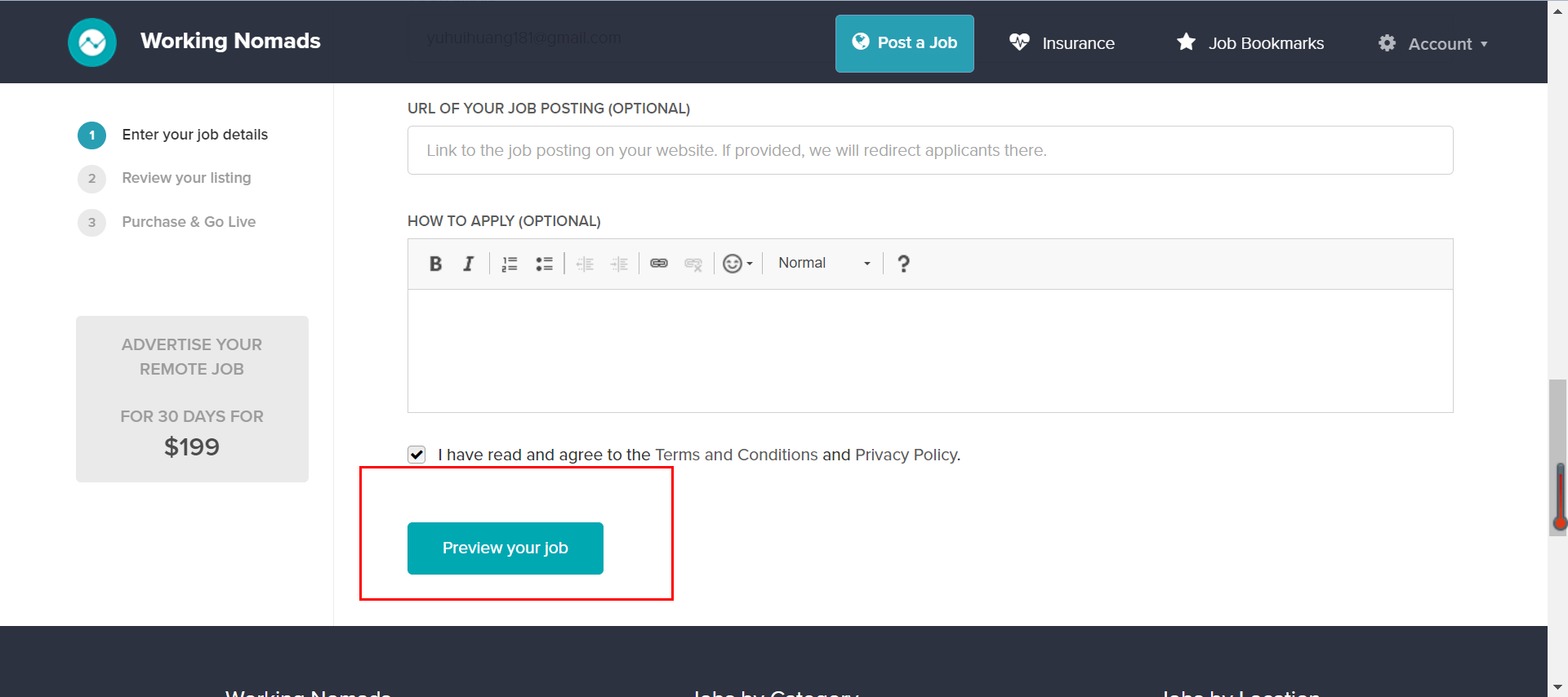 5. Review your job posting.You can see your job listing, and if need be, you can click on "Edit your listing" to change some details. Go ahead and select "Confirm" when you are ready.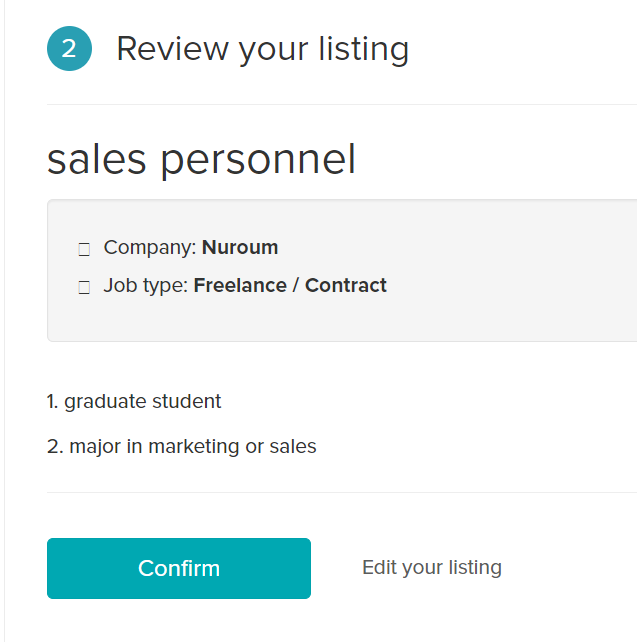 6. Purchase your job posting.Add your billing information, such as company name, address, and country. When you are ready, select "Purchase and Go Live."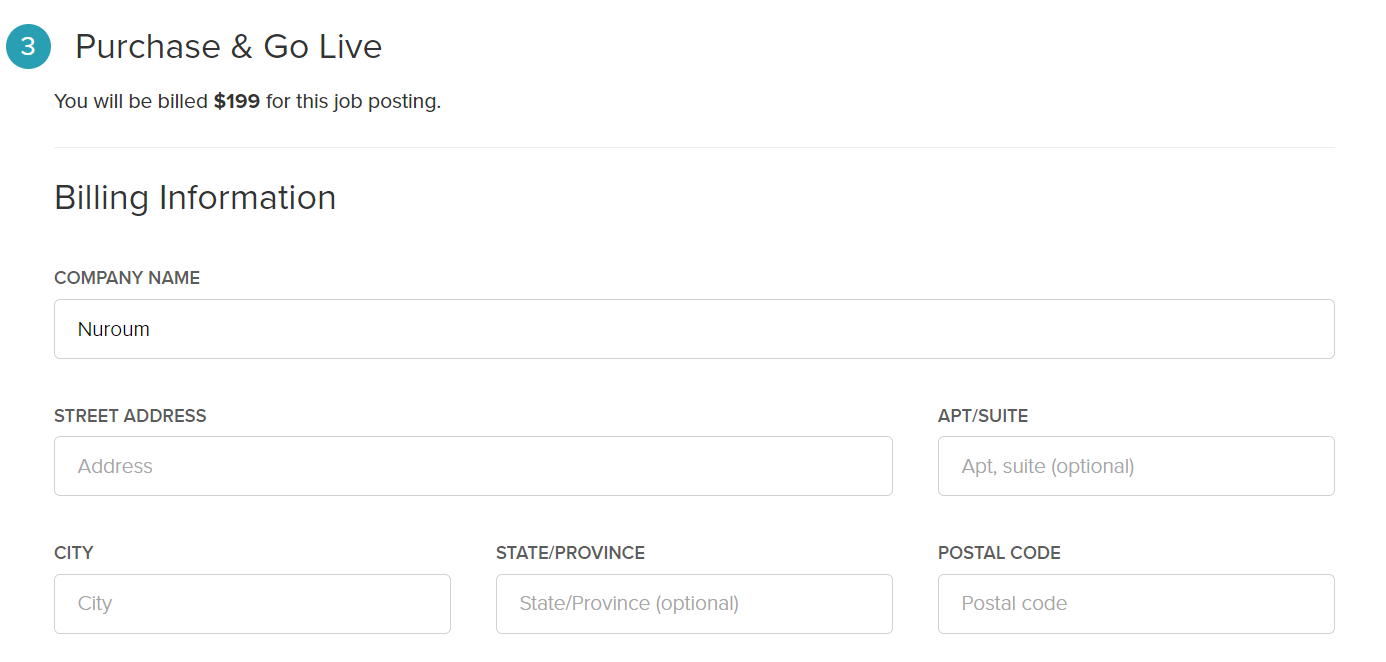 Tips on How to Edit or Delete a Working Nomads Job Posting
Tip 1: how to edit a Working Nomads job posting
Log in to your Working Nomads account.
Click on "My Job Listings"on your account page.
Select the"Action" button to the right of the job ad you want to remove.
Click on "Edit listing"in the drop-down menu.
Update your job post.
Click on "Save"when you're done.
Tip 2: how to delete a Working Nomads job posting?
Log in to your Working Nomads account.
Click on"My Job Listings" on your account page.
Select the "Action"button to the right of the job ad you want to remove.
Click on "Deactivate"in the drop-down menu.
Conclusion
On Working Nomads, most of listed job postings are fully remote with availability to work remotely in the world. Candidates are able to find job postings that are partly remote or contemporary remote. These jobs require a bit of time on-site for training, team-building etc. or a specific time zone. For both recruiters and candidates, Working Nomads is a good choice to attract qualified employees or seek satisfying job online. Likewise, Nuroum can also play an important role in hybrid work, with its audio-visual devices for remote workers.
Nuroum is a company is dedicating on the audio-visual industry, producing web cameras, headsets and other related products. For people who are working nomads, Nuroum's products will improve their remote work efficiency like virtual meetings. If you would like to know more about us, please join our community to take your virtual meeting to the next level.