3 Things You Must Consider When Buying PTZ Cameras In 2023
---

What is PTZ Camera
Pan-tilt-zoom (PTZ) cameras are built with mechanical parts that allow them to swivel left to right, tilt up and down, and zoom in and out of a scene. They're typically used to monitor wide open areas requiring a 180- or 360-degree view. Their primary function is to monitor expansive open regions that need views in the range of 180 or 360 degrees. Depending on the camera or software being used, they may also be set up to automatically monitor motion-activated activities or adhere to a defined schedule.
What to Consider When Buying a PTZ Camera
When buying a PTZ camera, there are several things that should be taken into consideration.
It's vital to comb through PTZ camera listings attentively; each element will show you how the camera will affect your set. The technical characteristics are an important consideration while exploring PTZ cameras. Models that enable 4K resolution at 60 frames per second, for example, are available. You should also examine the camera's zoom capability. Whether you want a 12x or 20x optical zoom, there are options available to meet your needs.
Another element you should consider is how many PTZ cameras you need for your production. The compact size of PTZ cameras makes them ideal for operating in groups when the coverage calls for it.
Aside from the parameters mentioned above, the location of the PTZ camera on the set is important to consider when selecting one. This is an important consideration while buying because equipment requirements vary based on how you want to utilize the cameras.
When buying, keep your application in mind to locate the ideal method for your new PTZ camera configuration.
The Best Choice of PTZ Cameras for Web Conferencing and Live Streaming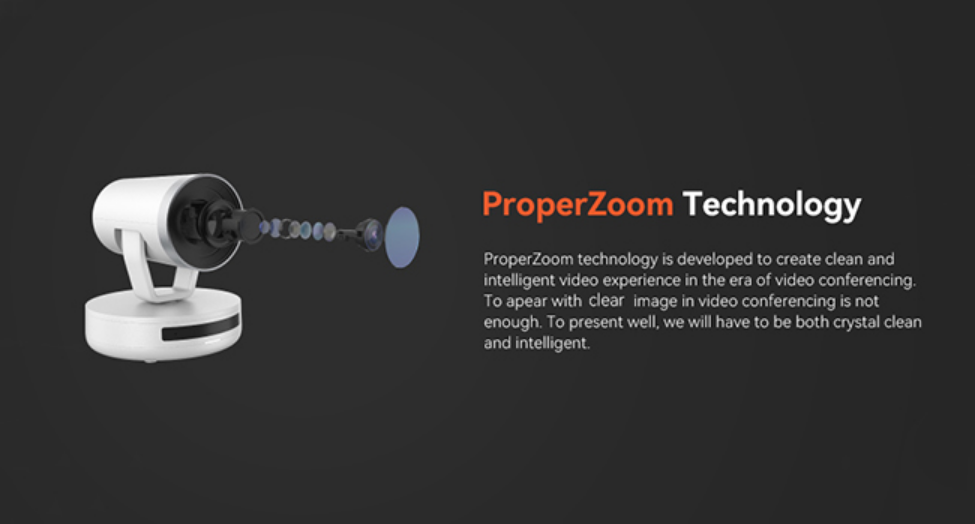 A high-quality PTZ camera will improve the quality of your streaming, web conferencing, or video creation. Nuroum V403 PTZ camera can help you cover the entire conference room. There are several reasons why you can buy V403 camera.
Firstly, NUROUM V403 PTZ camera is equipped with AI-powered tracking, auto framing as well as auto focusing, which means once the speaker enter into the picture, he will be locked, and it will always follow quickly, smoothly and precisely no matter where the speaker goes.
Secondly, NUROUM V403 PTZ camera has ultra premium lens, which gets your team covered and protect your privacy. It has a 122° ultra-wide-angle lens, which can be turned ±175° horizontally to cover the entire conference room. When video is disabled on the UC software, the camera lens automatically rotates from its original position to the rear, ensuring organizations' security.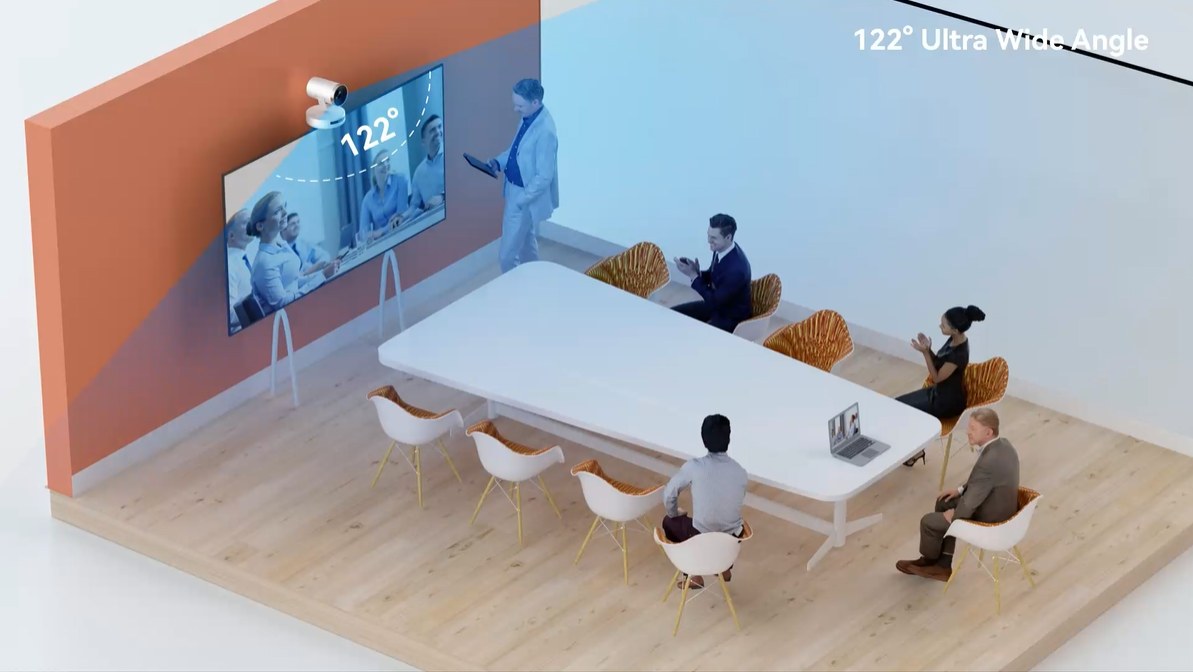 Thirdly, having USB plug & play for remote work, V403 camera enables you to turn video on or off, pan and tilt the camera, manually zoom the image, and save preset setting changes with the touch of a button. No priority apps, drivers or software are required. Just plug in and enjoy an improved video experience.
Where are PTZ Cameras Used
PTZ cameras are in high demand as a solution because of the diverse range of applications that they can support. Some examples of these applications are provided below.
A PTZ camera is an essential piece of gear for live streaming since it adds an added layer of realism to the content. Due to the fact that it can be installed on a tripod, a table, or even the ceiling, it is a fantastic choice for a permanent placement.
PTZ cameras are used in churches, which frequently have large, ornate structures. PTZ cameras' small, inconspicuous design enables churches to maintain security while preserving the aesthetic value of their structures.
Smaller studios can record multiple camera viewpoints with the same number of cameras by employing PTZ camera presets. The numerous teleprompters may be used by operators in the video production room to provide the performance directions while also remotely controlling the cameras.
PTZ cameras' auto-tracking and zooming features make them valuable in industries like news gathering and sports broadcasting. Covering athletic events and contests is much simpler.
Using PTZ cameras for video surveillance is helpful in a wide variety of settings, including but not limited to guard posts, courtrooms, supermarkets, airports, museums, stores, and restaurants.
With the use of pan-tilt-zoom cameras that broadcast live video to monitors at the venue, remote spectators may watch events in real-time. PTZ cameras may be installed in both the main auditorium and the additional training rooms, where they can be used for seminars and conferences. This straightforward setup makes it possible to view the entire event.
Conclusion
It's concluded that PTZ cameras have a variety of applications, both for outdoor and indoor uses. And we can better choose what kind of PTZ camera we want when shopping. With monitoring expansive open regions that need views in the range of 180 or 360 degrees, a high-quality PTZ camera will improve the quality of your streaming, web conferencing, or video creation.
NUROUM is dedicated to the auditory and visual experience. If you have any wish to enhance your online meeting conferencing ability with high-quality audio and video, NUROUM is always here to provide complete solutions to meet your demand. Please find out more information by visiting our community.