A Best Guide to Remove Background Noise From Video
---
It is hard to find a quiet place to take videos, or record your life without other noise interference. Whether you're making a family movie or recording a street interview using a microphone, it's likely that the resulting footage will contain unwanted sounds: breathing, random voices, traffic noise, and other ambient sounds, or various hums and buzzes caused by mic defects.
To clean these unwanted sounds in videos, you need a perfect noise reducer for helping you remove those sounds. Taking care to reduce background noise from your video can not only remove distractions, but will also help your video content look more professional overall.
What is Common Background Noise in the Video
There are two types of noises that can be divided in the video, that is, steady background noise and intermittent noise. Steady background noise are the most common problem that people want to resolve in the video because it produce long-time noise, which substantially reduced the video quality. The type of noise is like hum or hiss from an air conditioning unit or refrigerator. Another type of noise is intermittent noise, such as rustling clothing or a dog barking, artifacts such as pop and clicks, and room sound such as excessive reverb, which is also noisy and affect the viewer's watching experience especially during the formal virtual meetings.
Some Recommended Tools and Techniques for Removing Background Noise From Video
There are several tools and techniques to remove background noise from video for different platforms, such as iOS, Mac, Android as well as Windows. These tools can help you clean up your recordings by removing unwanted noise and leaving behind only the clean video.
EaseUS Video Editor is a fantastic tool for making captivating home movies, picture-in-picture videos, and enticing vacation clips. This Windows 10 video editor also has the ability to eliminate background noise from a video. To eliminate background noise captured in a video clip, utilize the built-in noise remover. It has a "Audio Detach" capability.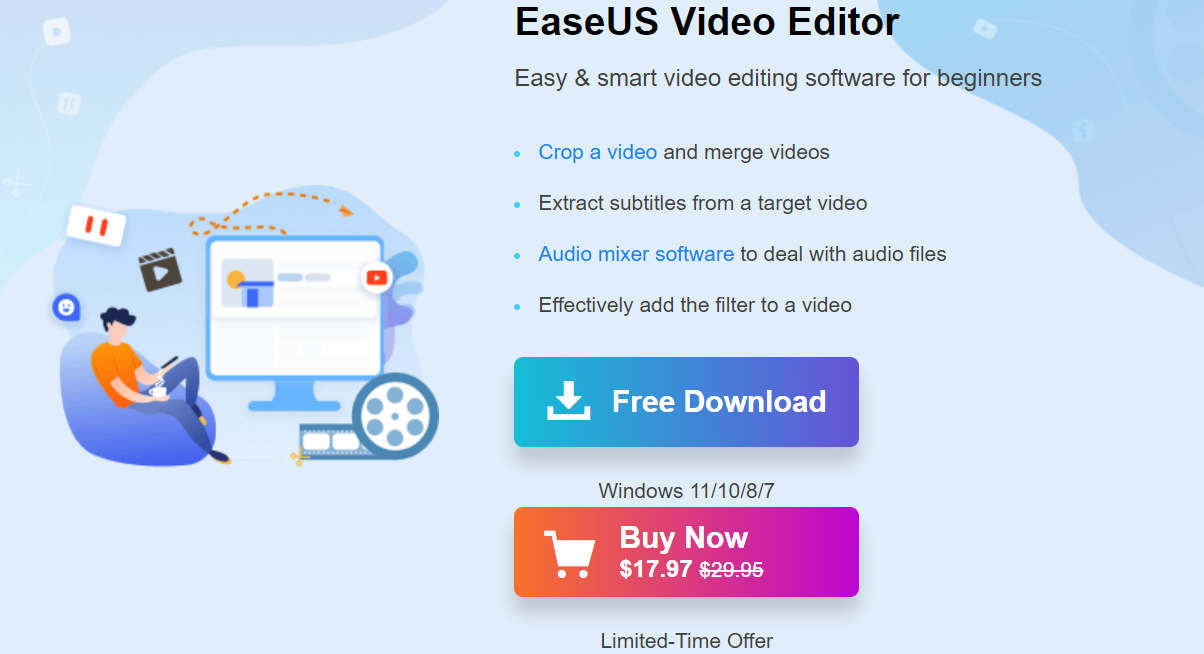 Or you can also download Audacity on the Windows devices. Audacity is free software to remove the background noise in a video. As a free video editor without watermark, it removes background noise effectively.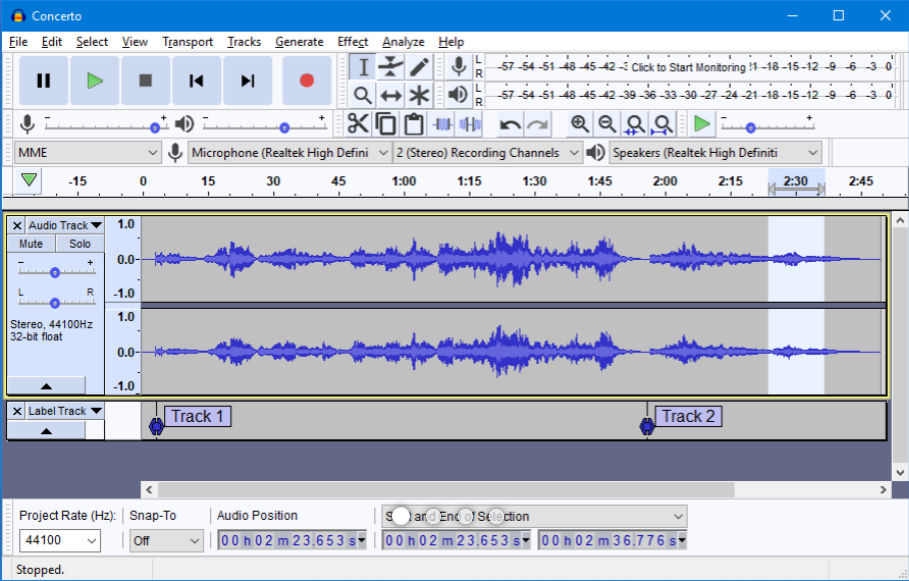 For Mac devices, you can choose tools like Krispor Adobe Audition. Krisp is widely-known app which effectively remove the noises, while Adobe Audition is a professional audio workstation, which creates mix and design sound effects with the industry's best digital audio editing software.
For iOS devices, you can choose DeNoiseto remove background noise.
DeNoise is an iPhone application that removes unwanted sounds and voices from your videos so you can enjoy crisp and clear sound. The app is very user-friendly, with a variety of features that is only present in this app. Here are some of the features that make this application the best.
Video Noise Cleaner is a background noise removal software for Android smartphones. It lets you to remove noises like as wind, hiss, hum, buzz, white noise, and others with a single click. You may quickly download the video clip to the gallery or share it with others after modifying it.
Apart from these tools, Nearify is available on both Windows and Mac, producing high-quality noise removing effect.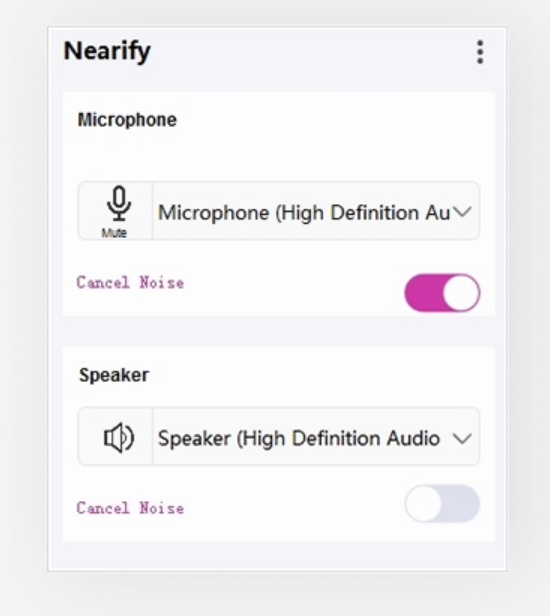 How to Remove Unwanted Background Noise
Whether you're having a formal meeting, chatting with your friends and other situations, video recording quality is always important. Here we provide a guide to remove background noise from video on Windows and Mac.
Upload Video File
Upload your video files that need to erase noise to your selected tool from any browser by clicking the 'Upload' button, or drag & drop the file to the area.
Select the Type of Noise to Remove
Choose the type of noise you want to remove from your audio file,
Download and Save the Noise Removal File
You can preview the result file first, then save the noise reduction video files to your computer or cloud storage.
Conclusion
Good-quality noise removing tools will substantially improve video quality so as to enhance working efficiency. Therefore, the technology of removing background noise has come into being , which has been widely used. What's more, you can search more information on removing noise from audio here.
Developed by the NUROUM team, Nearify is a noise reduction APP for free online experience and use. It adopts ProperClean's patented technology and focuses on providing more cost-effective and convenient software for your working environment.