How to Create a Successful Webinar?
---
In today's fast-paced digital world, the way we connect and interact has undergone a remarkable transformation. Webinars have emerged as a powerful tool that bridges the gap between geographical distances and brings people together from across the globe. In this blog, we will delve into the world of webinars and explore how to manage a webinar.
What is a Webinar?
A webinar, short for "web seminar," is an interactive online presentation, workshop, or lecture conducted in real-time using specialized webinar software. These virtual events allow hosts to communicate with a live audience, share information, and engage participants through interactive features like live chat, polls, and Q&A sessions.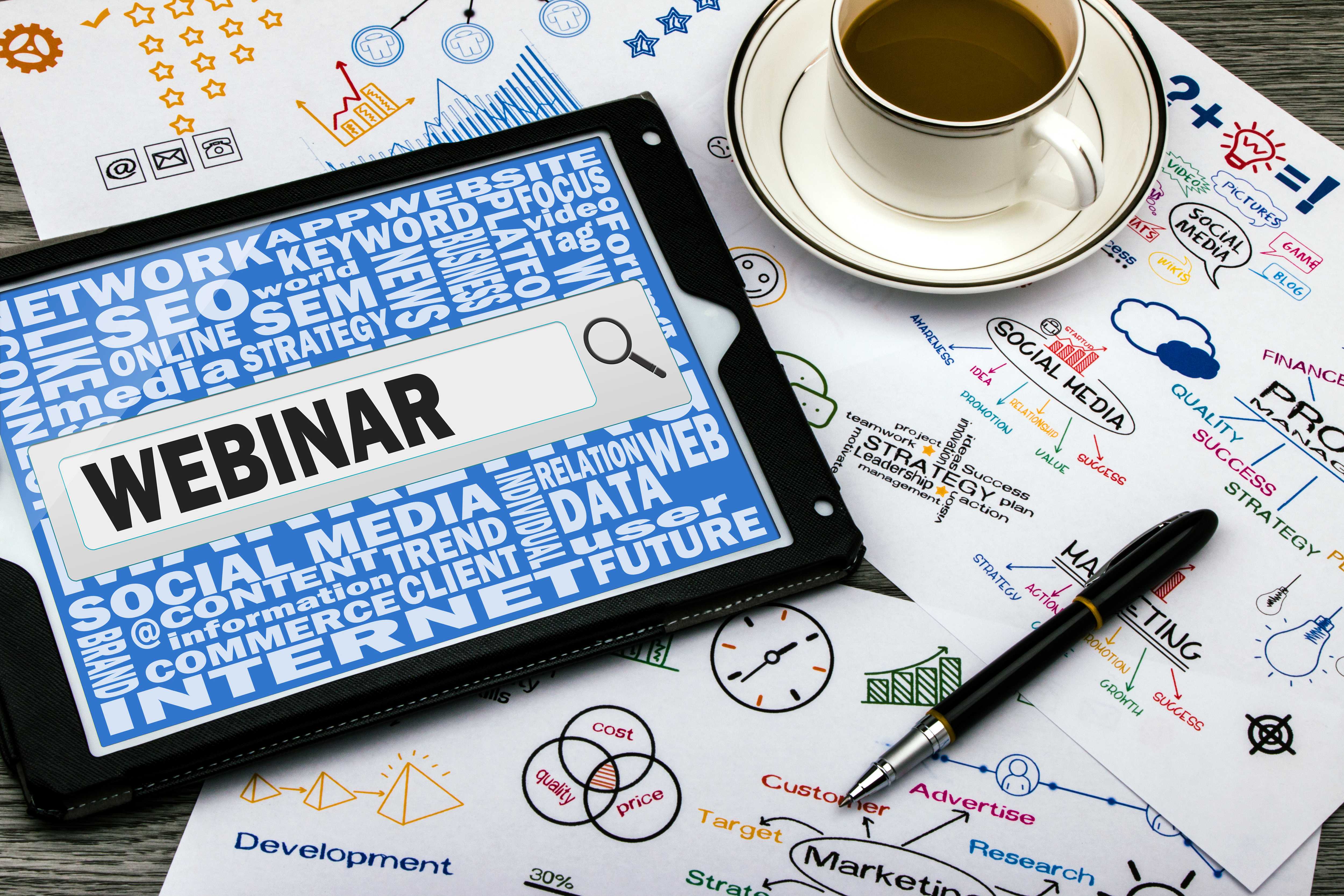 What are the Best Webinar Software?
To host a successful webinar, selecting the right webinar software is crucial. Several platforms offer a wide range of features, catering to different needs and preferences. Here are some of the best webinar software options to consider:
Zoom: A well-known name in the virtual communication space, Zoom offers reliable webinar hosting with interactive features for engagement and screen sharing.

WebinarNinja: This user-friendly platform is ideal for beginners, offering pre-built templates, email automation, and integration with marketing tools.
Demio: With its sleek interface and no-download webinar experience, Demio is a popular choice for hosting marketing webinars and live events.
GoToWebinar: A veteran in the industry, GoToWebinar provides robust features for hosting large-scale webinars and virtual conferences.
Livestorm: This browser-based webinar software is perfect for hosting live events, on-demand webinars, and automated webinars with ease.
How to Create a Successful Webinar?
Creating a successful webinar involves careful planning, engaging content, and seamless execution. Here's a step-by-step guide to help you get started:
Step 1: Define Objectives and Target Audience
Clearly outline the purpose of your webinar and identify your target audience. Understanding your audience's needs and preferences will help you tailor your content for maximum engagement.
Step 2: Choose the Right Webinar Software
Select a webinar platform that aligns with your requirements and budget. Consider factors like the number of attendees, interactive features, and ease of use while making your choice.
Step 3: Plan Your Content
Develop a compelling presentation that is informative, visually appealing, and aligns with your objectives. Use multimedia elements, such as slides, videos, and images, to enhance the overall experience.
Step 4: Promote Your Webinar
Create a marketing plan to promote your webinar across different channels. Utilize social media, email marketing, and your website to reach your target audience effectively.
Step 5: Rehearse and Test Technology
Practice your presentation beforehand to ensure a smooth delivery. Conduct technology checks to ensure that your webinar software, microphone, and camera are working correctly.
Step 6: Engage Your Audience
During the live webinar, encourage active participation from your audience through interactive features. Incorporate polls, live chat, and Q&A sessions to create a dynamic and engaging experience.
Step 7: Follow Up and Provide Resources
After the webinar, follow up with attendees by sending them a thank-you email and providing additional resources related to the webinar's content. This will help reinforce the key takeaways and nurture your relationship with the audience.
How to Improve the Webinar Experience?
The Nuroum V32AF 4K Webcam offers a plethora of benefits that make it an exceptional choice for webinars.
Its 4K UHD camera with HDR technology ensures that every image displayed during the webinar is of the highest quality, presenting vibrant colors and remarkable clarity.
The webcam's Auto framing and Auto focus technologies ensure that the presenter remains the focal point throughout the webinar. As a result, the audience can fully engage with the presenter without distractions, fostering a more immersive and professional atmosphere.
With the AI noise-suppression algorithm, V32AF can effectively reduce or eliminate unwanted noise, such as echoes or background disturbances, resulting in crystal-clear audio quality for seamless communication.
In conclusion, whether you are hosting virtual meetings, educational sessions, or business webinars, the Nuroum V32AF Webcam proves to be an invaluable asset for delivering impactful presentations and fostering effective communication with the audience.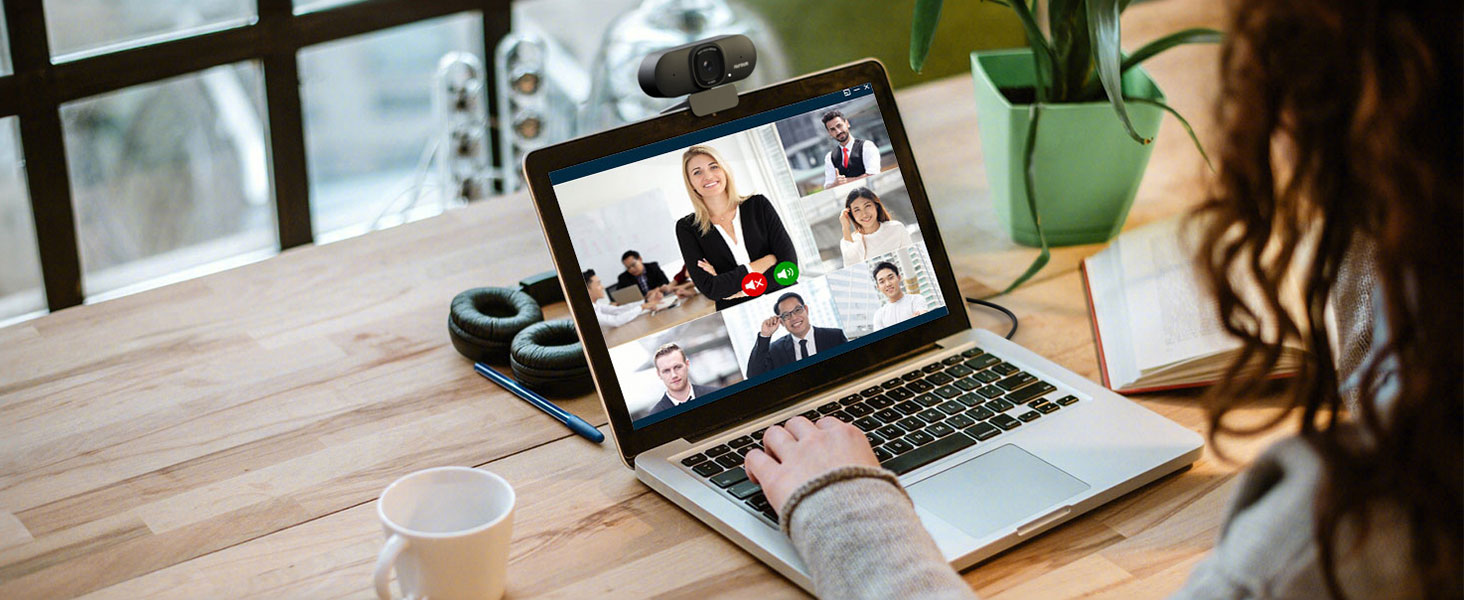 Conclusion
Webinars have transformed the way we connect, collaborate, and share knowledge virtually. As a host, choosing the right webinar software, planning engaging content, and fostering audience interaction are key to hosting a successful virtual event. Embrace the power of webinars to expand your reach, engage with your audience, and establish yourself as a thought leader in your field. So, what are you waiting for? Start planning your next webinar today and unlock the endless possibilities of virtual collaboration!
NUROUM specializes in producing webcams and related products to deliver a seamless hybrid work experience. Whether you require external video conferencing equipment, NUROUM is committed to offering comprehensive solutions that cater to your needs. Explore more details by joining our community.