What Is Webinar & How to Become A Webinarer
---
During the epidemic, online activities such as video conferencing, online teaching and live streaming events made up for the regrets that people could not participate these activities in person. These popular internet-mediated activities like webinar are still very popular and has integrated into everyday work during the post-epidemic era.
What Is A Webinar
Webinar is a hybrid of web and seminar. A webinar is a live or pre-recorded seminar, lecture, presentation, workshop, or meeting that takes place online using web conferencing technology. It allows the presenter or speakers to share their expertise, knowledge, or ideas with a geographically dispersed audience who can attend the webinar from their own computers or mobile devices, typically through a link or invitation.
During a webinar, attendees can usually interact with the presenter through a chat or Q&A feature, and may also be able to participate in polls, surveys, or other interactive activities. Webinars can be used for various purposes such as training, education, marketing, customer support, or internal communication within an organization.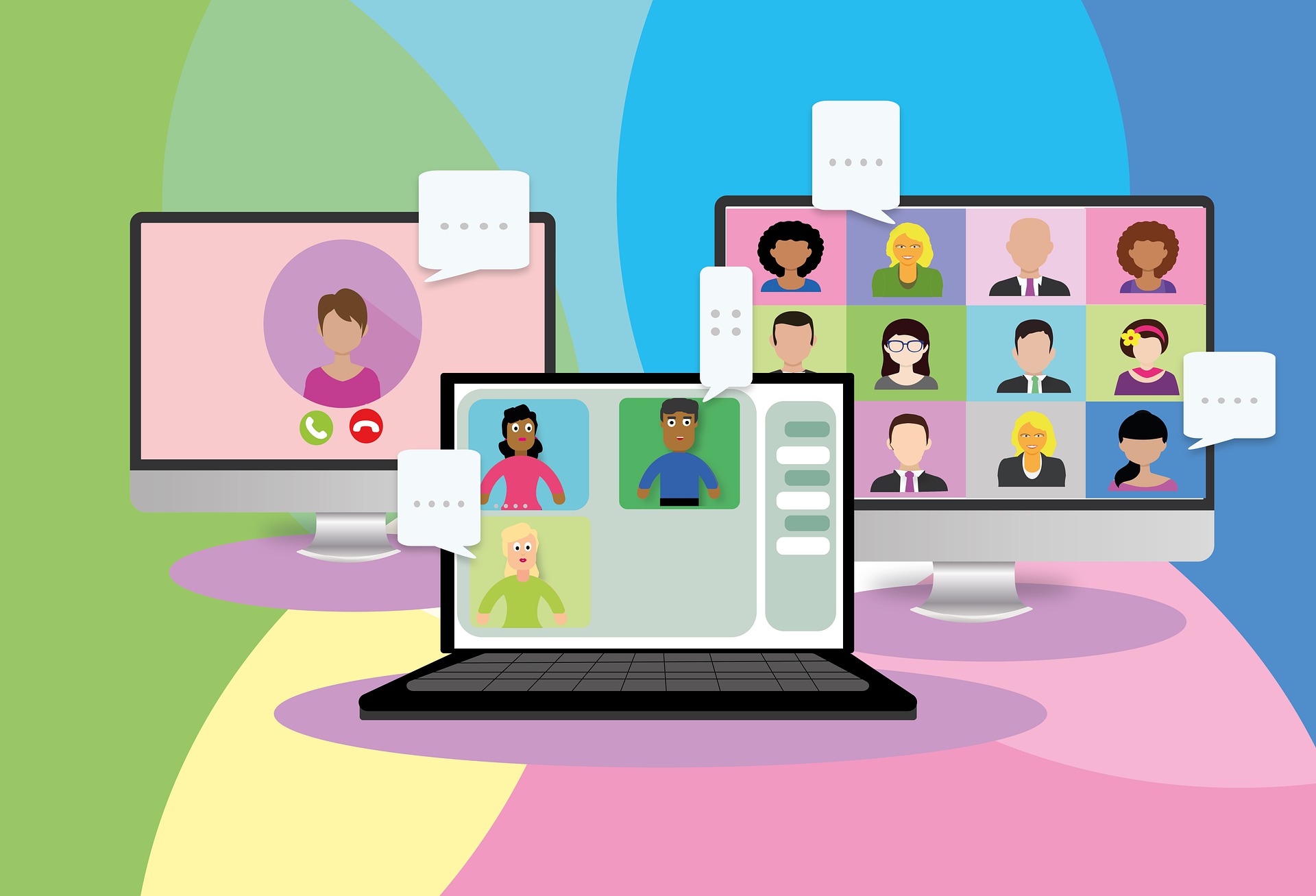 What Is A Webinarer
"Webinarer" is not a commonly used word in the English language. However, the term "webinar" refers to a type of online seminar or presentation that is delivered over the internet. It usually involves a live video stream, slides or visual aids, and interactive features such as Q&A sessions or polls. Webinars are often used for educational, informational, or promotional purposes, and can be attended by anyone with an internet connection. So, a person who delivers a webinar could be referred to as a "webinar presenter" or "webinar host."
What's the Difference between Webcast and Webinar?
Webcasts are pre-recorded online broadcasts played on TV or YouTube. During the webcasts, the audience is more of a passive listener to the speaker and the guest, if there is one. People are not interactive in real time. The great thing about webinar, on the other hand, is that it is a two-way form of communication, where attendees and presenters can give, receive and share information with each other in real time. Both parties can discuss a topic, exchange ideas and discover new possibilities. Instead of listening quietly to the presenter's ideas, participants can participate in the discussion and express their own ideas, discussing them with the presenter and the rest of the audience.
What Benefits Can Webinar Bring?
A webinar is a 'one-to-many' communication: a single presenter can reach an unlimited audience of targeted online viewers from a single location. The interaction during a webinar can be very powerful, which makes it useful for many (often business-related) purposes, such as introducing a product or business to an audience, building marketing credibility, attracting potential customers, etc. But the most important and largest use of webinars is to educate and engage the audience. A variety of online academic or topical discussions can attract academics from around the world to share their views. Webinars are an important form of remote collaboration.
The quick growth in the use of webinars is not only due to the huge popularity of COVID, but new research shows that webinars are also growing in popularity across all industries, proving that webinar has its own unique advantages. Webinars have been proven to deliver effective communication, large audiences and are more sustainable and cost effective due to reduced travel. More importantly, in an era of personal media popularity, webinars cater to the growing demand for a more personalized, real-time and interactive way of communicating.
Where Could You Start/Join A Webinar?
Often, video conferencing software is the place to hold a webinar, such as Zoom, Google Meet, and the way to start or join a webinar is the same as having a video conference via these foftware. It's quite easy to become a webinarer.
How to Become A Webinarer?
Becoming a webinar presenter, also known as a "webinarer," can be a great way to share your expertise with a large audience and grow your online presence. Here are some steps to get started:
Choose your niche: Determine the topic or subject that you want to focus on for your webinars. This could be related to your profession, hobby, or personal interest.

Research and plan your content: Once you've chosen your niche, research the latest trends and best practices in that area. Develop a plan for your webinar content, including the topics you'll cover, the length of each session, and any multimedia elements you'll use (such as slides or videos).

Choose a platform: There are many different platforms available for hosting webinars, such as Zoom, GoToWebinar, and Webex. Research each one and choose the one that best suits your needs and budget.

Promote your webinars: Use social media, email marketing, and other channels to promote your webinars to your target audience. Consider offering discounts or other incentives to encourage people to sign up.

Practice and prepare: Before your first webinar, practice your presentation skills and rehearse your content. Make sure you have all the necessary equipment and technology in place, such as a high-quality microphone and webcam.

Deliver your webinar: On the day of your webinar, log in to your chosen platform and start your presentation. Make sure to engage with your audience and answer any questions they may have.

Follow up: After your webinar is over, follow up with your attendees to thank them for their participation and offer any additional resources or support.
By following these steps, you can become a successful webinar presenter and share your knowledge and expertise with a wide audience.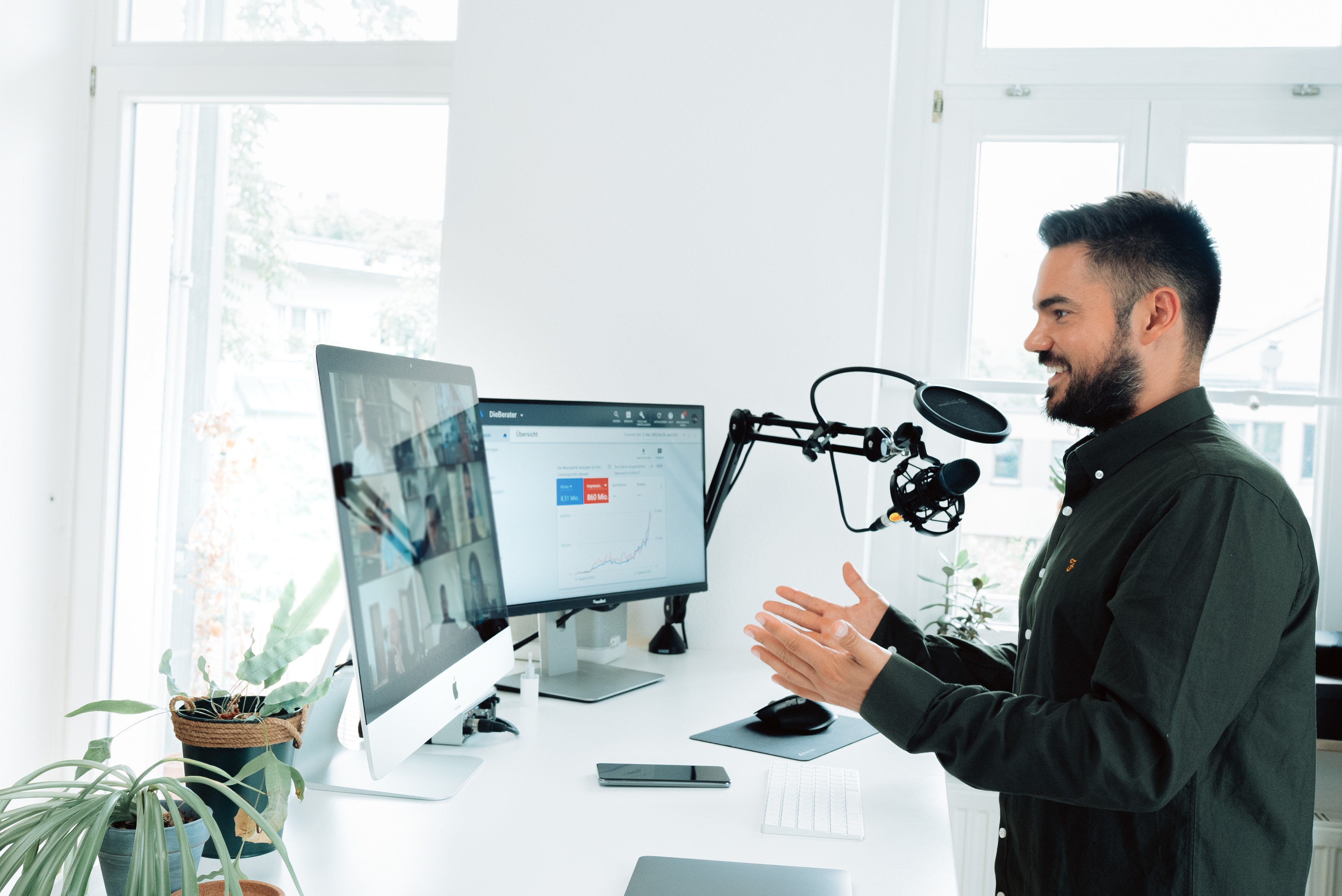 Conclusion
We hope this article to introduce you more information about webinar and webinerar. If you interested in other information related to video conferencing equipment, don't hesitate to join the NUROUM community!
NUROUM is a brand dedicated to the auditory experience. NUROUM products are proud of its cutting-edge noise reduction and reverberation removal function and webcams, which will bring you a better hybrid work experience. If you want to improve your video meeting experience or are interested in our products, please visit the NUROUM website.