3 Best Cameras for Video Conferencing
---
The advancements in technology have led to the introduction of high-definition cameras that can deliver excellent video quality. These cameras are equipped with features such as pan, tilt, and zoom capabilities, automatic focus, and image stabilization to ensure smooth and clear video transmission during conferences. This blog will give you some advice on choosing the best cameras for video conferencing.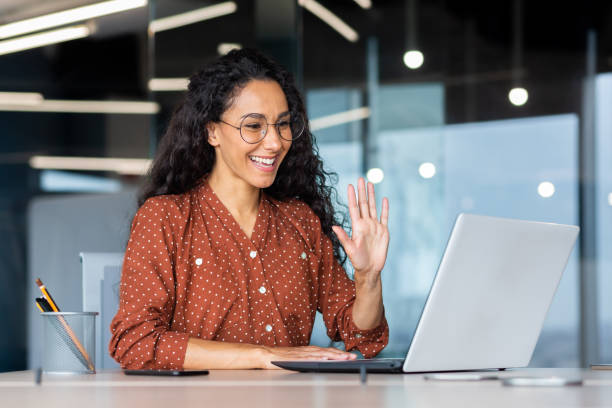 Advantages of Video Conferencing
Video conferencing has become an essential tool for communication and collaboration in both personal and professional settings. There are several advantages to using video conferencing:
Ability to facilitate remote collaboration




Participants from different locations can connect virtually and engage in real-time discussions, saving time and travel costs. It also enhances communication by allowing participants to observe facial expressions and body language, resulting in better understanding and more effective communication.

Flexibility




Video conferencing allows meetings to be scheduled at any time without the need for physical meeting spaces. This is beneficial for businesses with global operations or

remote teams

. It enables quick decision-making, fosters teamwork, and increases productivity.
What You Need for Video Conferencing
To conduct a successful video conference, certain preparations are necessary.
Firstly, ensuring a stable internet connection is crucial to avoid disruptions during the conference.
Secondly, test your video conferencing hardware of your device, such as cameras, microphones, and speakers, to ensure they are functioning properly. You can also select an appropriate conference camera that meets the requirements of video conferencing, such as camera resolution and field of view.
Thirdly, select a reliable video conferencing platform that suits your needs, considering factors like the number of participants, features required (e.g., screen sharing, chat, recording), and ease of use.
Additionally, creating a clear and concise agenda for the conference, outlining the topics to be discussed, goals to be achieved, and time allotted for each item. Share the agenda with participants and providing relevant materials in advance will help participants to effectively contribute to video conferencing.
These preparations help ensure a smooth and productive video conferencing experience.
3 Best Cameras for Video Conferencing
Elevate your meetings with C20 all-in-one conference room camera. Featuring a 1080p Full HD camera with built-in multiple image algorithms, It presents peerless images and vivid colors. 4 MEMS microphone array with advanced AI-powered noise cancelling audio algorithms allows you to have an immersive meeting experiences for remote collaboration. The auto light correction technology helps give you a brightly clear images even you're in dimly lit environments. The wide 100° field of view accommodates broader space, allowing you the flexibility to engage or present as you desire.
COMPATIBILITY
external power supply: USB 5V/0.5A
compatible operating systems: Windows/Mac/Linux
USB port: USB2.0 Type-C
With USB plug and play connectivity, the Poly Studio P15 is an easy choice for video conferencing. The Poly P15 gives you everything you need in one sleek device to look and sound your best on video conferencing. The integrated speaker features acoustic suspension with a passive radiator for rich sound, while the advanced multi-microphone array follows your motion to keep your voice coming through clearly. With the automatic camera framing in the Poly Studio P15 you can go where the moment takes you but still stay in the spotlight.
COMPATIBILITY
Certified for Microsoft Teams and Zoom applications
Compatible with any application that supports standard USB/UVC standards
Rally Bar helps a lot on video conferencing. An innovative dual-camera system with optical zoom and an AI Viewfinder delivers fluid, cinematic video in medium and large rooms. Rally Bar's advanced audio engineering delivers powerful, room-filling sound and makes sure every voice is clearly heard. Auto-level loud and soft voices – while suppressing unwanted noise – with AI-based RightSound technology that improves over time.
COMPATIBILITY
Internet Connection: Wired or wireless
USB Mode: Windows® 11, Windows 10, the two most recent versions of macOS
Appliance Mode: Room solution software license (not included)
Conclusion
In conclusion, the development of video conferencing has led to an increased demand for high-quality conference cameras. The above six conference cameras will facilitate the implementation of video conferencing, you can choose according to your own needs. Want to explore more about our product features? Visit our official website: NUROUM and get all the details!