How To Start A Meeting With Webcam on Google Meet
---
Nowadays, virtual meetings are becoming more and more common and have become an important means of daily work and communication. Virtual meetings allow participants to connect from different locations, eliminating the need for physical presence, saving time and resources.
With the increasing demand for virtual meetings, there are many websites and apps that provide virtual meeting services, Google Meet is one of them.The virtual meeting services provided by these websites and apps play an important role in improving people's work efficiency and making communication more convenient.
Why Use Google Meet for Starting a Meeting?
Google Meet is a web-based video conferencing platform that offers various features and advantages for users. Here are some key points to highlight its functionality and advantages:
1. Easily join and create meetings
After sharing the invitation link with team members, they can easily join the meeting with a single tap on their web browser or Google Meet mobile app.
Click "Start a New Meeting" to schedule the meeting in Google Calendar and send an invitation to the participants.
Users also have the option to record meetings, enabling participants to review important information or share it with others who couldn't attend.
2. Keep meetings safe
Video conference data will be encrypted during transmission. Anti-abuse measures will be taken to ensure the security of the conference. There is no need to worry about the leakage of meeting records.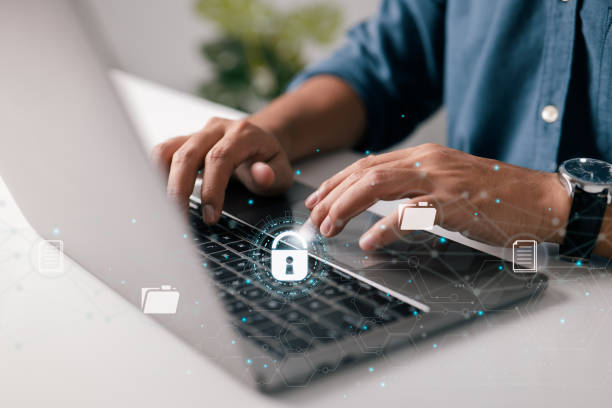 You can control who can join a meeting: Only those invited or authorized by the meeting organizer can join the meeting.
3. More convenient and smooth interaction
Google Meet offers automatic live captions, making it easier for participants to follow along and understand the conversation, especially for those with hearing impairments.
Users can easily share their screens to present slideshows, documents, or any other visual content, enhancing collaboration and productivity.
How Does

V32AF

Help with Better Meetings?
1. 4K Image
The Ultra 4K HD technology captures intricate details, and the High Dynamic Range (HDR) features automatically adapt to enhance your appearance in all lighting conditions, whether it's dimly lit or under direct sunlight.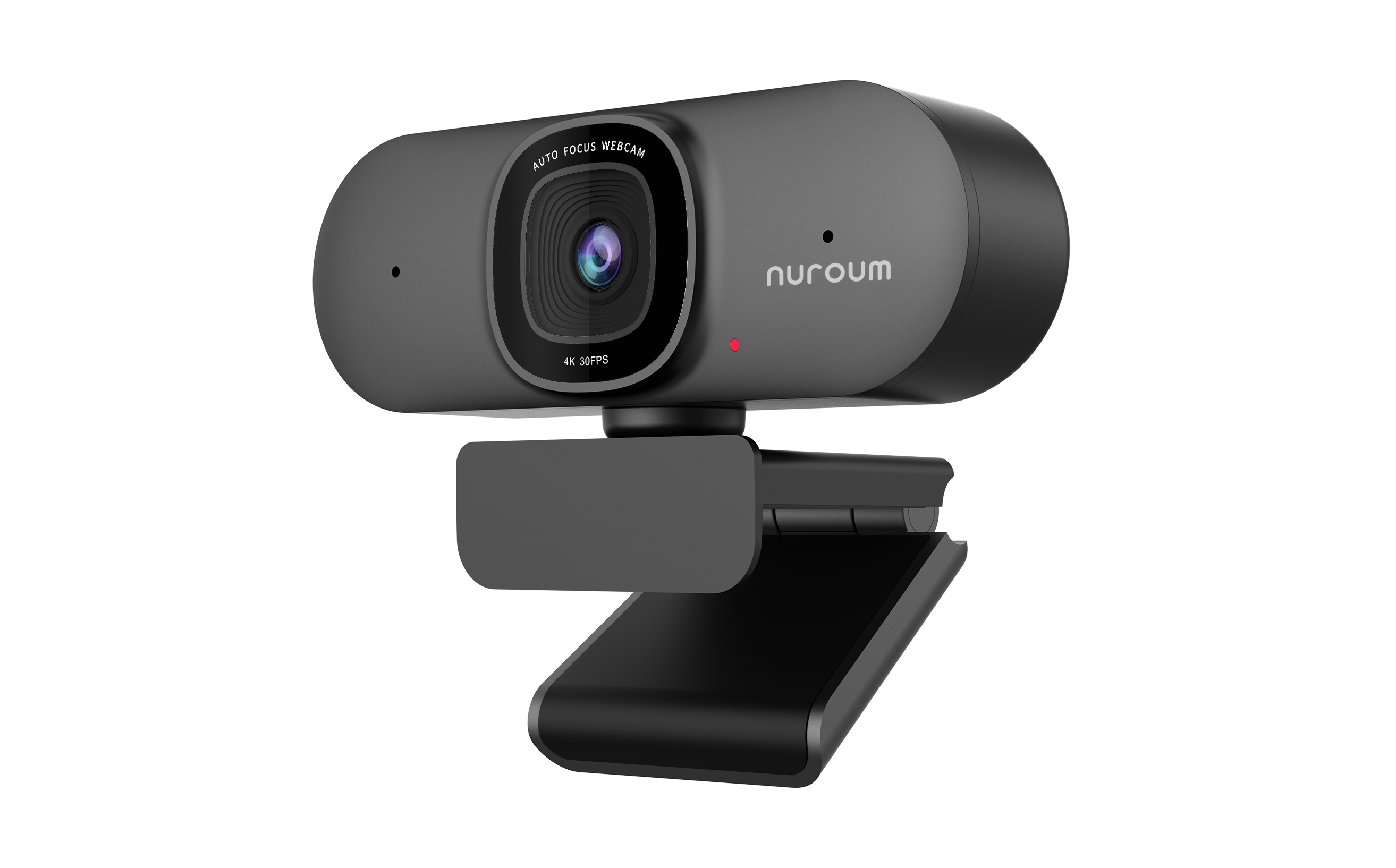 2. 90°viewing angle
The ultra-wide 90°FOV conference room camera technology captures and reveals more details. Whether you're presenting, engaging in discussions, the ultra-wide camera ensures that every aspect is showcased with exceptional clarity.
Compared with EMEET SmartCam C960's 76°FOV, V32AF Webcam has a wider radiation range and can cover more details.

3. Autofocus & Auto Framing
NUROUM V32AF's focus on your mode automatically crafts captivating depth effects, delicately blurring the background to highlight your subject.
Stay centered and engaged, no matter where your conversation takes you. NUROUM V32AF conference webcam with microphone follows you throughout the call, making sure you have perfect framing no matter how you move.
4. AI Powered Noise Suppression
The V32AF utilizes AI noise suppression to reduce background noise during calls, such as typing, shuffling papers, or background chatter, ensuring clear and focused audio.
5. Plug & Play
Simply connect the USB cable to your computer, and NUROUM V32AF will establish an instant connection.
How to Start a Meeting on Google Meet with V32AF
Step1: Sign up for a Google Meet account and sign in
You can use your email to sign up for a Google Meet account and then sign in.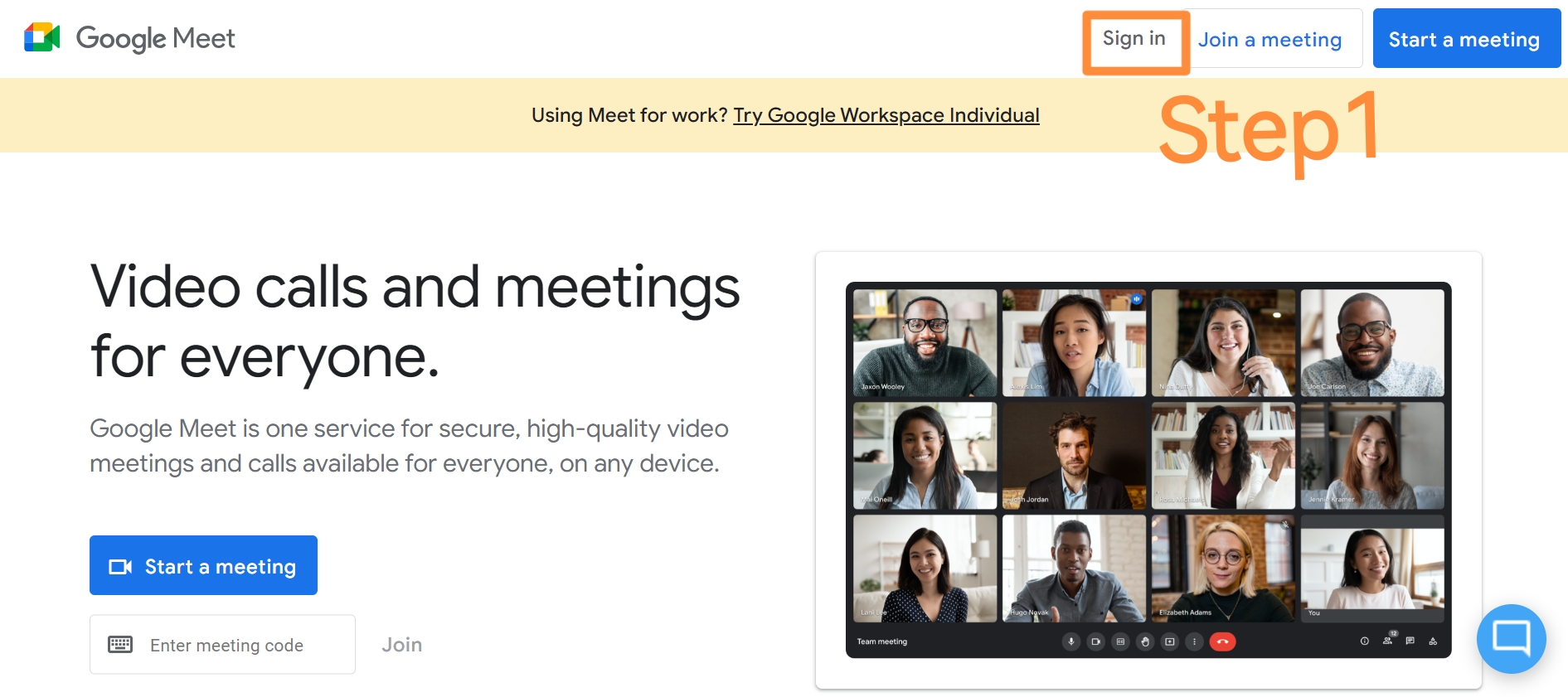 Step2:

Choose to join a meeting or initiate a new one on Google Meet
After signing in, you can choose to join a meeting or initiate a new one. You just need to click the button.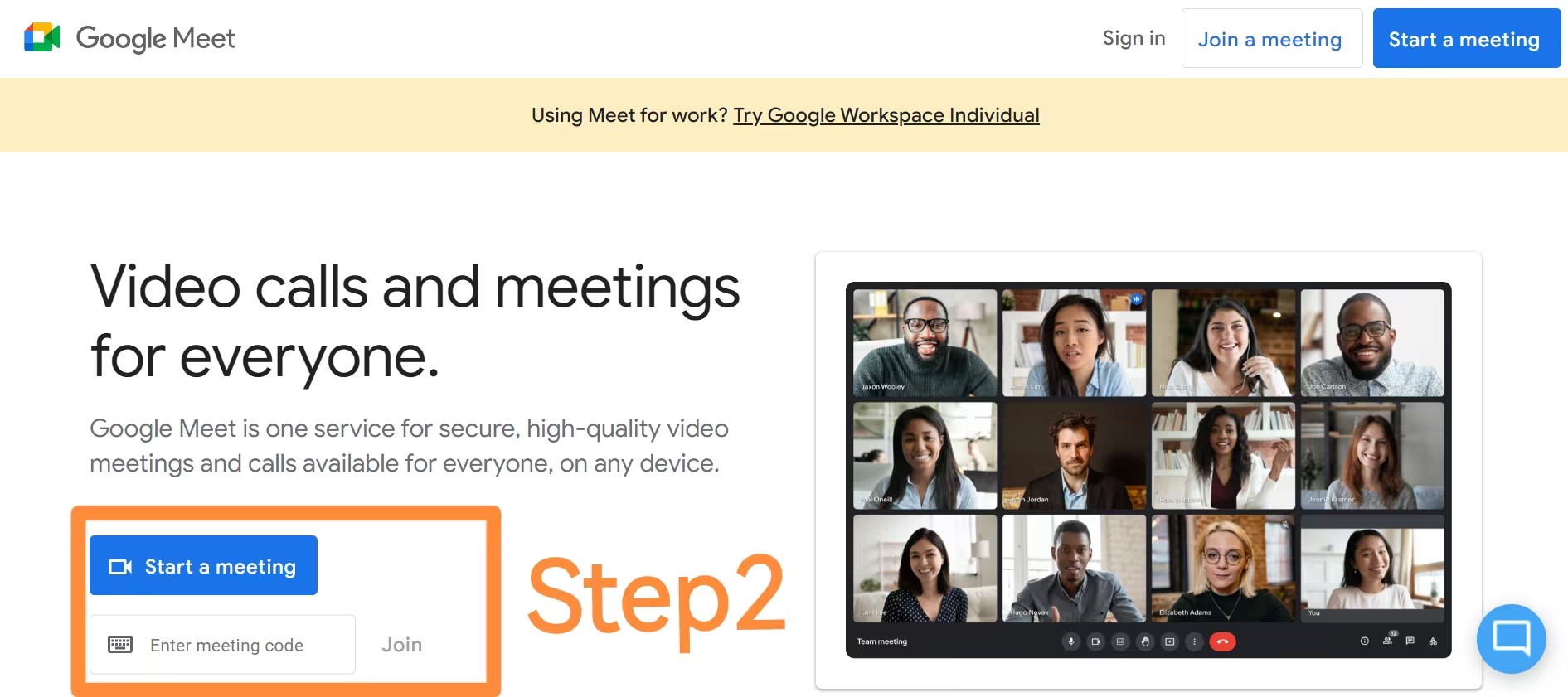 Step3:

Place & Plug the

V32AF

webcam
There is a splint on the bottom of the V32AF. Adjust the angle of the splint to place the V32AF on the top of the computer monitor. Then, plug V32AF into the computer via USB cable.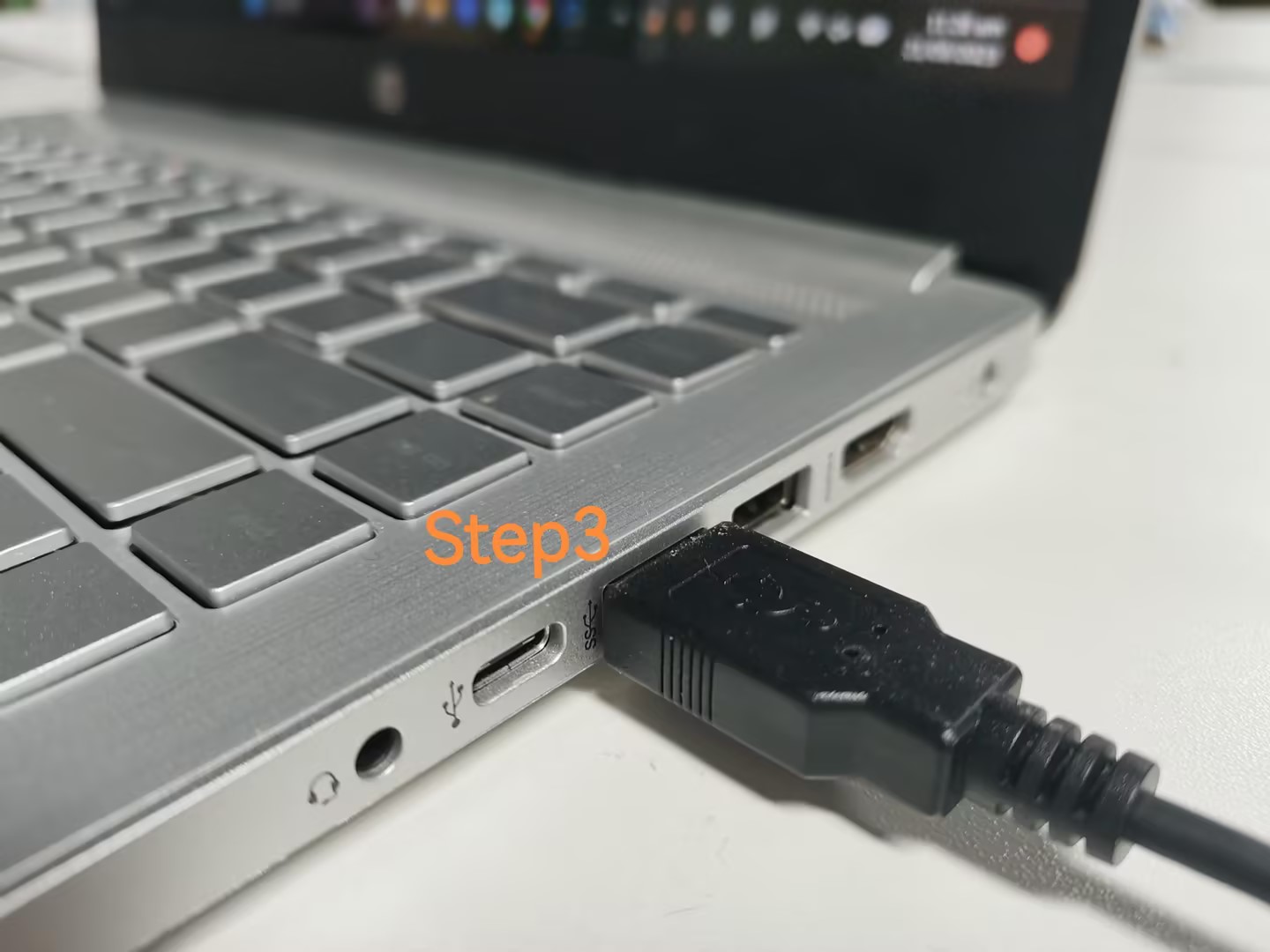 Step4:

Set camera & microphone
Click on the three dots in the bottom right corner of the page and select "set up ". In the video device options, select V32AF as the default camera. Make sure the Microphone option also has V32AF selected. Save settings.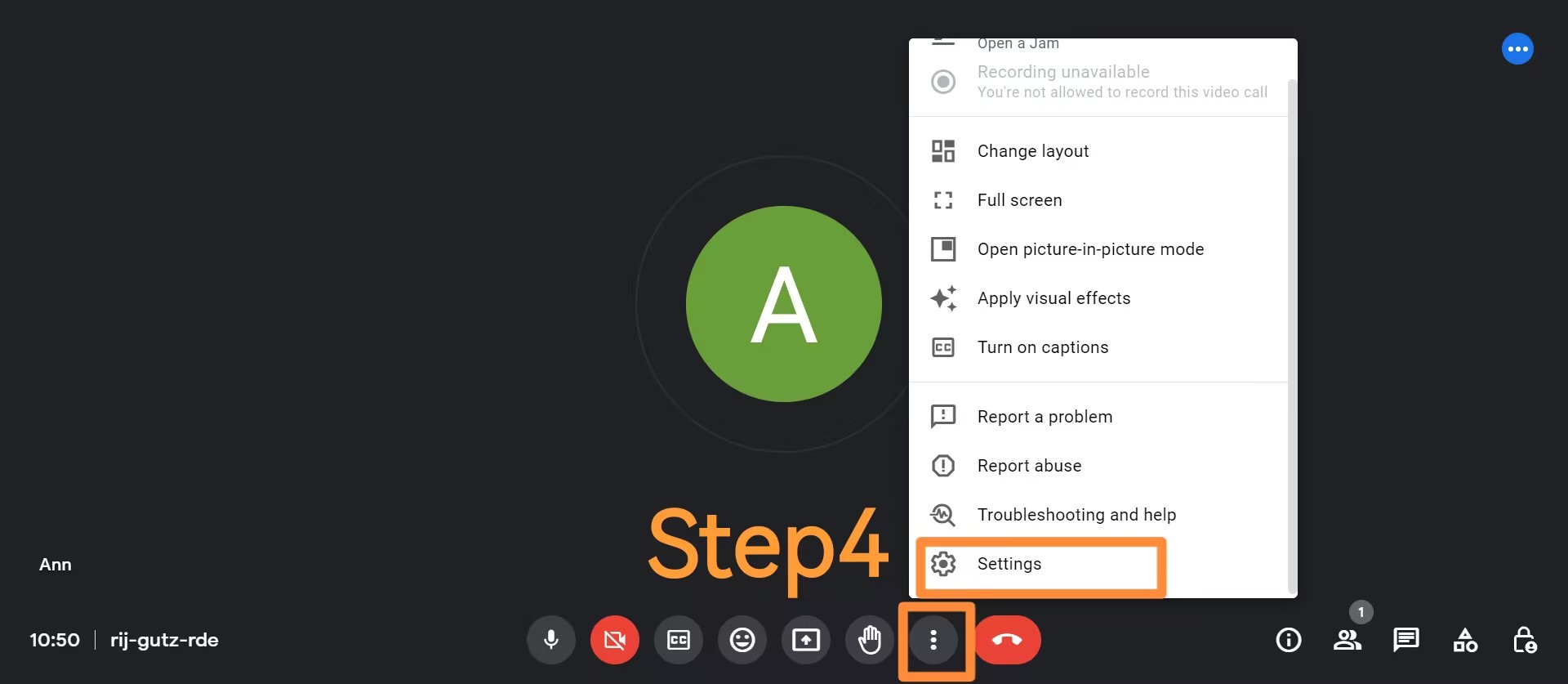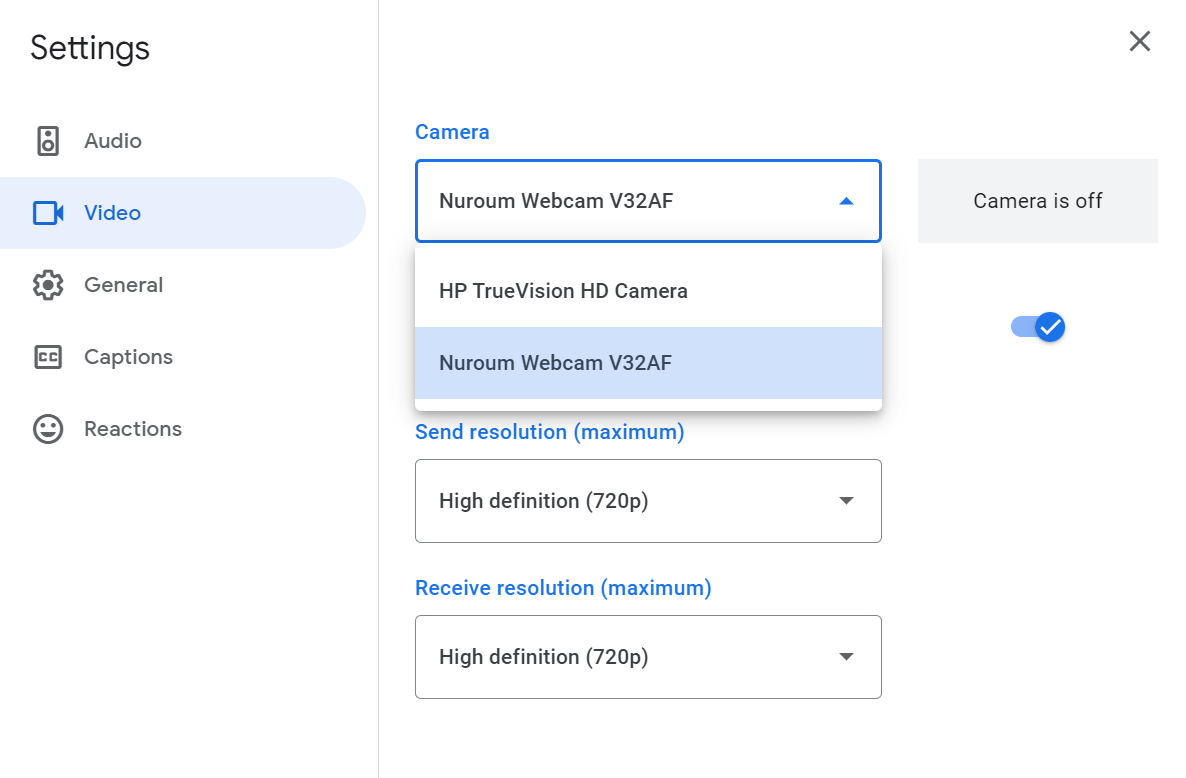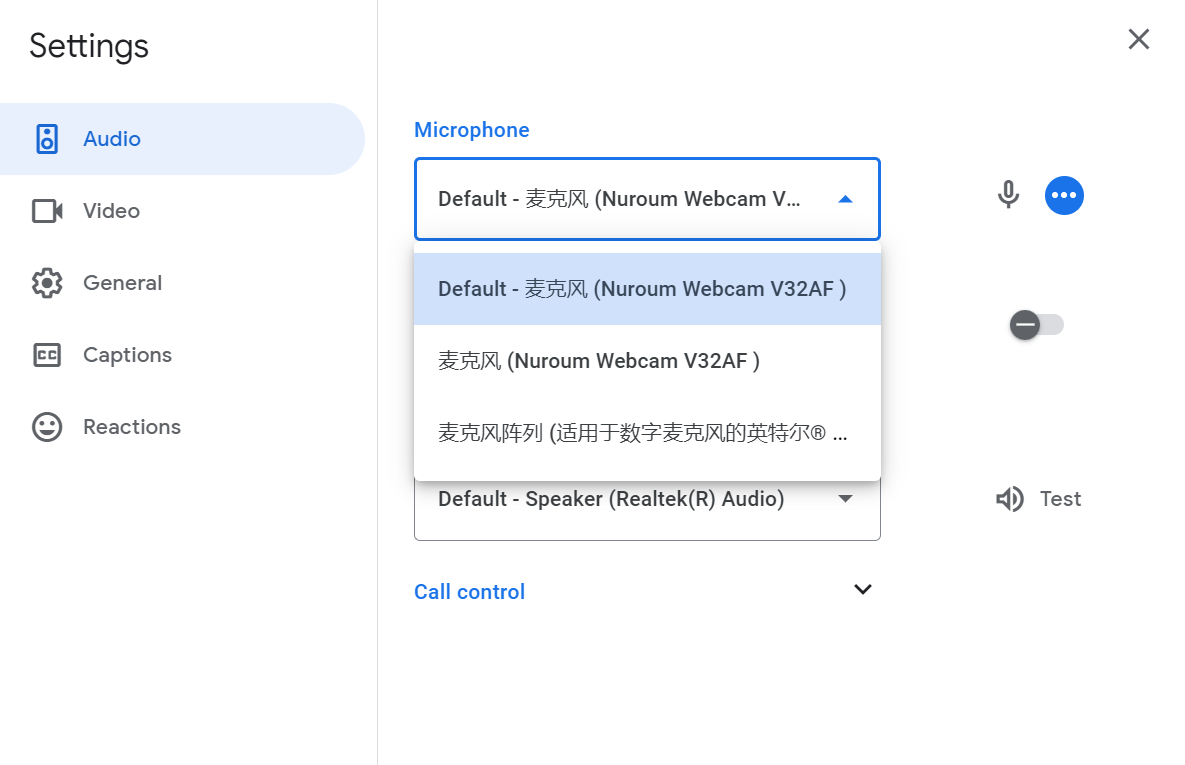 Meeting setup is done. You can enjoy your meetings now.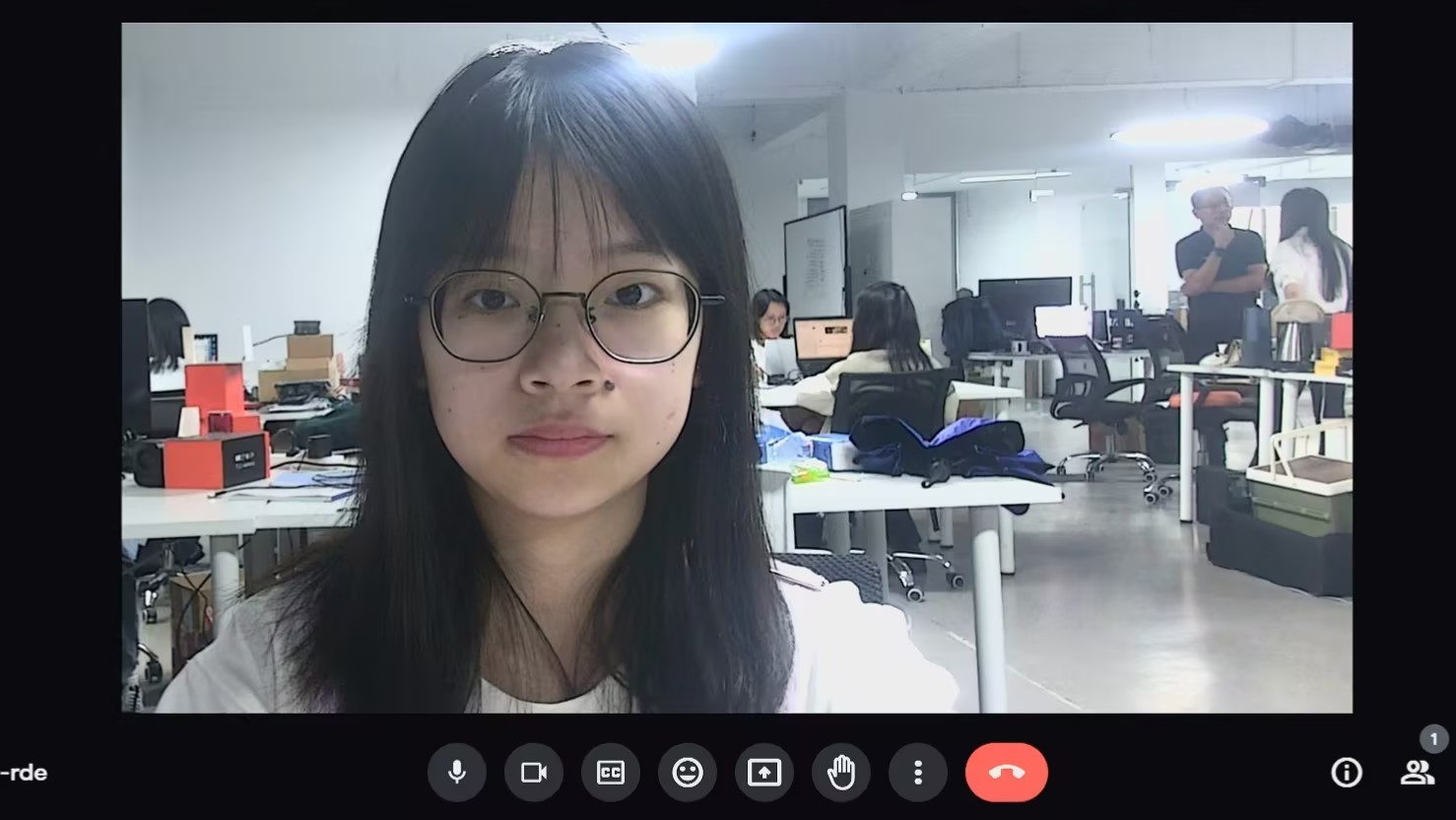 Conclusion
Google Meet provides a platform for virtual meetings, and the blessing of V32AF webcam takes the quality of virtual meeting services to the next level. The future of virtual meetings seems promising as advancements in technology continue to enhance the user experience and make collaboration more seamless and efficient.
NUROUM specializes in producing webcams and related products to deliver a seamless hybrid work experience. If you are interest in meeting webcams, you can explore more details about products on our website: NUROUM: Audio Visual Equipment for Hybrid Work .