What Is MSU Zoom and How to Use MSU Zoom
---
Zoom has been widely used in universities worldwide for students to have online classes or join a webinar or for schools to live stream lectures and events. With no exceptions, Michigan State University (MSU) signed HIPAA Business Associate Agreement (BAA) with Zoom to create a clean and professional online learning environment and protect their students' and faculty's personal information.
What is MSU Zoom
MSU Zoom is a dedicated video conferencing platform Michigan State University (MSU) uses to facilitate online meetings, classes, and events. It is a cloud-based platform that allows users to join virtual meetings from anywhere with an internet connection, using a computer, tablet, or mobile device. MSU Zoom is available to all MSU students, faculty, and staff and can be accessed through the MSU Zoom website or by downloading the MSU Zoom app on their devices.
What is Zoom
Zoom is a cloud-based meeting platform that surged in popularity during the Covid-19 crisis, and it provides solutions for audio or video conferencing, webinars, and remote collaboration. Users can access high-quality video and audio Zoom meetings from MacOS, Windows, IOS, and Android mobile devices and enjoy varying features, including screen sharing, sharing documents, and scheduling meetings.
What services could you access to
Students and staff of the MSU community could use Zoom Pro meetings which allow up to 300 participants, and webinars with up to 1000 attendances. And users could schedule their meetings, record, share their screens, chat during the meeting, and use other features freely.
Why MSU community members should use MSU Zoom
MSU Zoom users can enjoy unlimited free meetings and access to a wide range of online events hosted by MSU. As the platform can only be accessed and attended by members of the MSU community, members can learn and communicate in an academic and professional online environment while helping to protect their privacy and information about online courses and events.
How to use MSU Zoom
Download or update the Zoom application to the latest version of your device before using it.
Use "msuhipaa.zoom.us" as the company domain to sign in with SSO, as shown in the screenshot.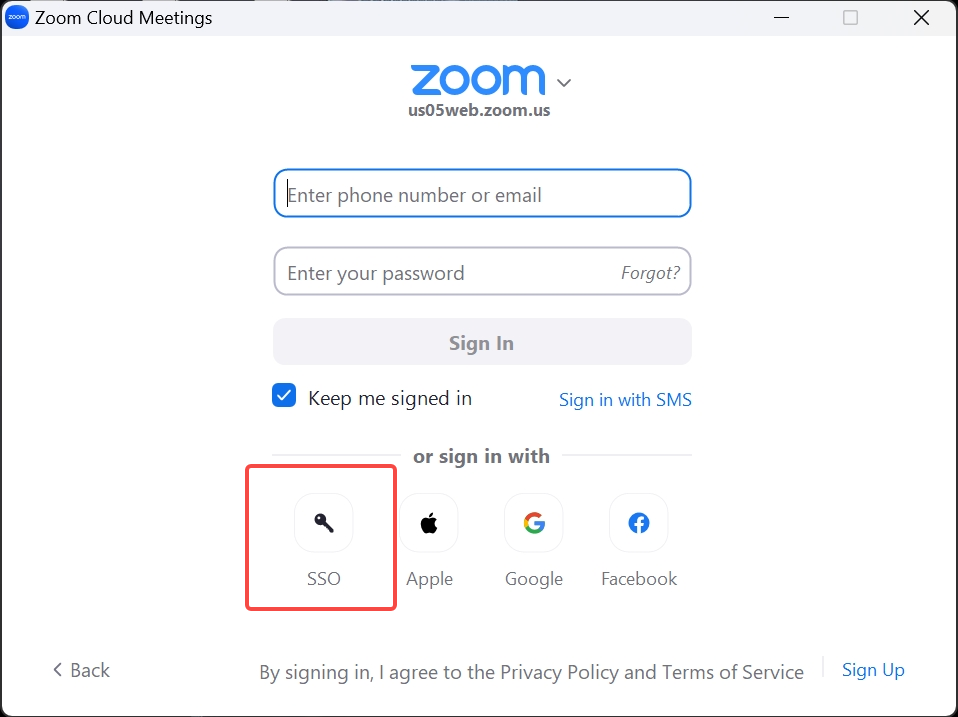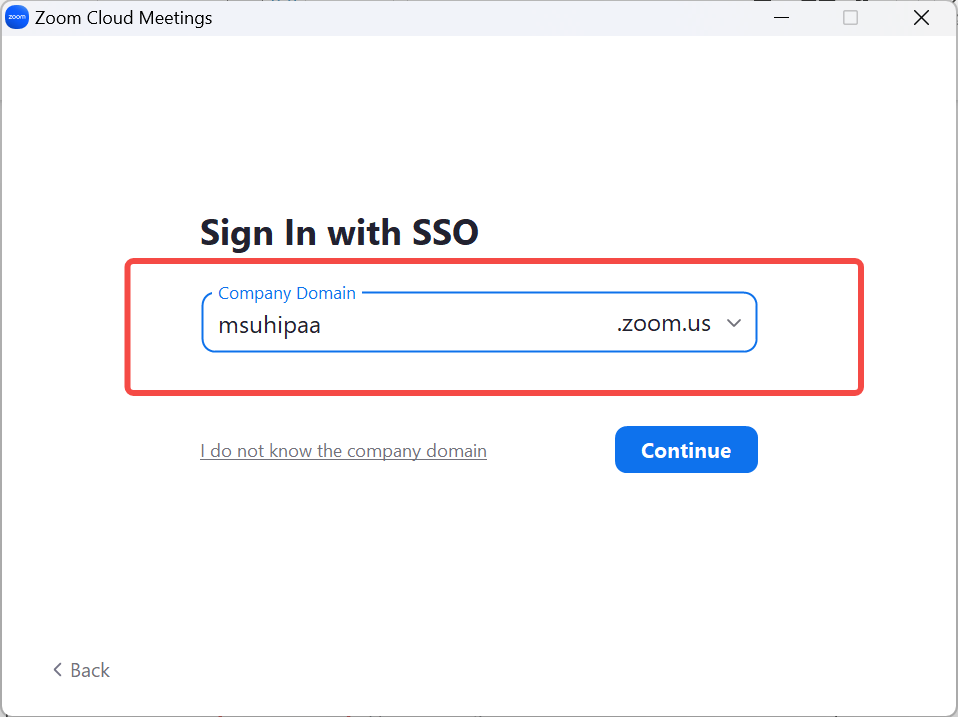 After clicking "Continue," the page will jump to the MSU login page, where you should enter your email address and password, which MSU should give. If you have already signed in, please skip this step. The system will automatically log in to MSU Zoom.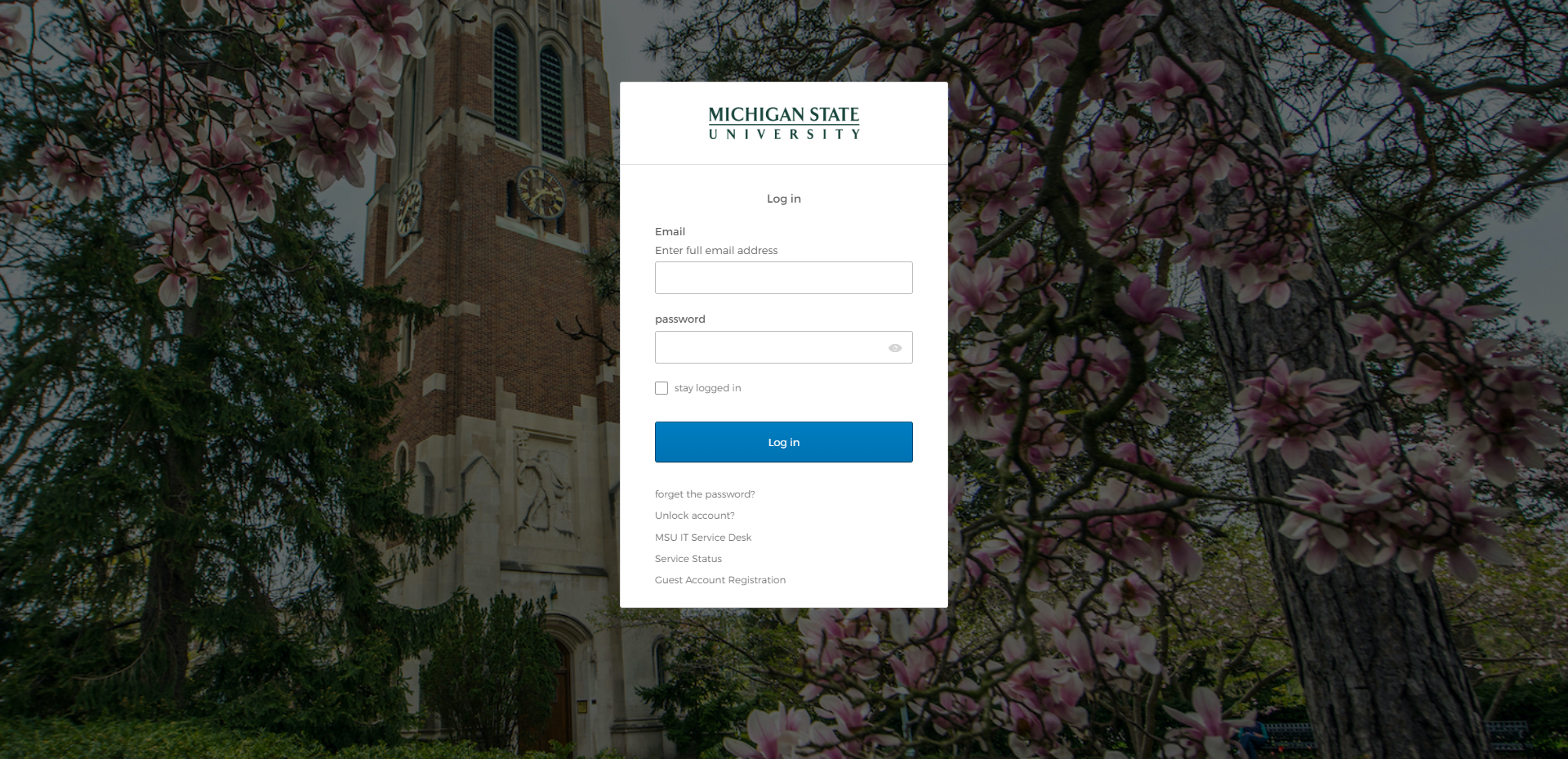 Once you sign in, you can join or start Zoom meetings on MSU exclusive platform.
Conclusion
With the simple steps shared above, MSU users can log in to MSU Zoom to start online learning, participate in school activities, and communicate with professors and classmates. MSU Zoom can provide its members unlimited free online communication opportunities and a good and clean academic network environment. MSU Zoom users can use the platform with confidence.
If you wish to improve your online meeting conferencing experience at MSU with high-quality audio and video, NUROUM is pleased to provide perfect solutions to meet your needs. For teachers and students, we recommend our headset HP30 or conference webcam V11 to ensure your participants can see or listen to you with clarity. Found out more by visiting the NUROUM website.