What is Zoom for Government And How to Sign in and Use it
---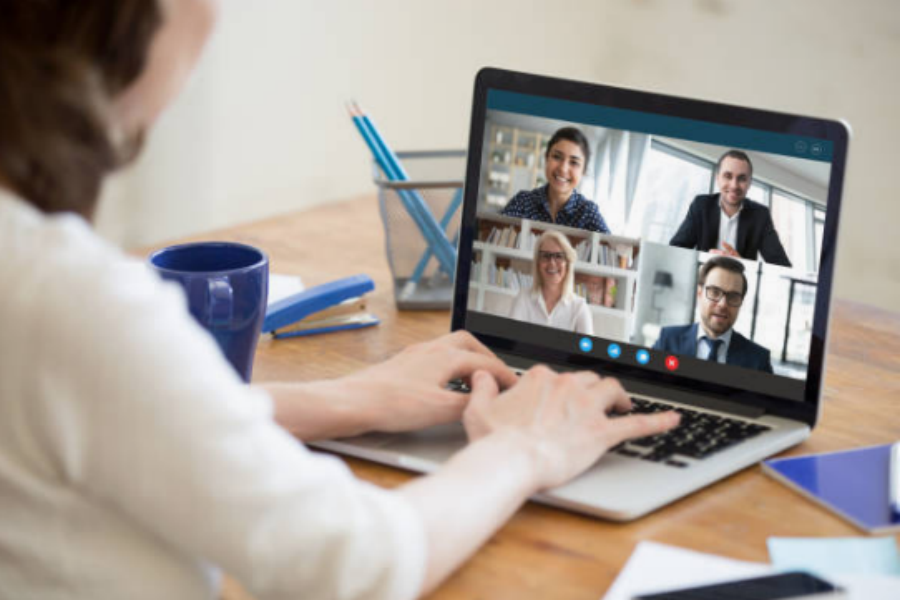 What is Zoom for Government
Zoom for Government is certified for today's critical federal mission. It has been authorized at the FedRAMP Moderate Level and achieved a Provisional Authorization (PA) from Defense Information Systems Agency (DISA) for the Department of Defense (DoD) at Impact Level 4 (IL4) and an Authorization to Operate with Conditions (ATO-C) for DoD IL4 for Zoom Meetings with the Department of the Air Force. Zoom for Government also supports FIPS 140-2 cryptography, HIPAA compliance, CJIS compliance and 300+ NIST controls.
Through the easy-to-use and innovative collaboration platform, federal mission is enabled. Apart from being designed to meet the specialized requirements and needs of the Federal Government, Zoom for Government offers a similar experience as the standard Zoom platform. It leverages the U.S.-based AWS GovCloud infrastructure and U.S.-based co-located data centers. It is managed by U.S. persons only.
Zoom for Government is also available to U.S. state and local government customers as well as other approved businesses and organizations that support their mission.
What's the Difference Between Zoom for Government and Commercial Zoom
Zoom for Government includes all the features within Zoom Commercial but functions in a dedicated, safe and secure infrastructure which is developed to meet the FedRAMP requirements. Both Zoom for Government and commercial are designed with 256-bit AES-GCM encryption, password protected meeting, waiting rooms, user's authentication, disabling participant screen sharing, locked meetings and more. Moreover, its end-to-end encryption is available for both free and paid users which is available on all platforms except for the official Zoom web client.
In terms of security, Zoom for Government enables that government personnel may securely manage certain apps required for their job function while also ensuring the safe flow of critical data. It was created specifically to suit the Federal Government's security requirements. While Zoom Commercial platform comes with a security-first architecture which assists to keep all organizations safe and secure as most commercial organizations don't need the certifications and approvals native to Zoom for Government.
In terms of users, anyone is available to Zoom. While in Zoom for Government, the U.S. Federal Government, any state and local governments that adhere to federal requirements can use this version of the platform. The Zoom for Government platform is also available for approved government contractors, integrators, or educational institutions that support a government customer.
How to Sign in and Use Zoom for Government
Zoom for Government (Zoom-GOV) requires the provisioning of a separate Zoom user account from the account used in the regular Zoom educational (Edu) site. Note that only the host of the meeting needs to use the Zoom FedRAMP account, and participants may join using a regular Zoom account (Edu, free, etc.)
Zoom for Government login
Request a new user account via this page.
After your account request is approved, you will receive an email confirmation that your account has been provisioned.
Browse to this pageand click the 'Zoom-Gov Sign-In'button.
You' ll be redirected to UF' s SSO webpage: Enter with your Gatorlink credentials.
5. Your new Zoom-Gov account is now ready to be used.
Hosting Zoom-Gov Meetings
Your Zoom desktop client always remains signed-in to the ufl.zoom.us Edu site. While all FedRAMP meetings are scheduled and launched using the Zoom-Gov web portal.
Client Sign-in to Zoom-Edu
1. Start your Zoom client and 'Sign in with SSO' using the UFL.zoom.us domain (as usual).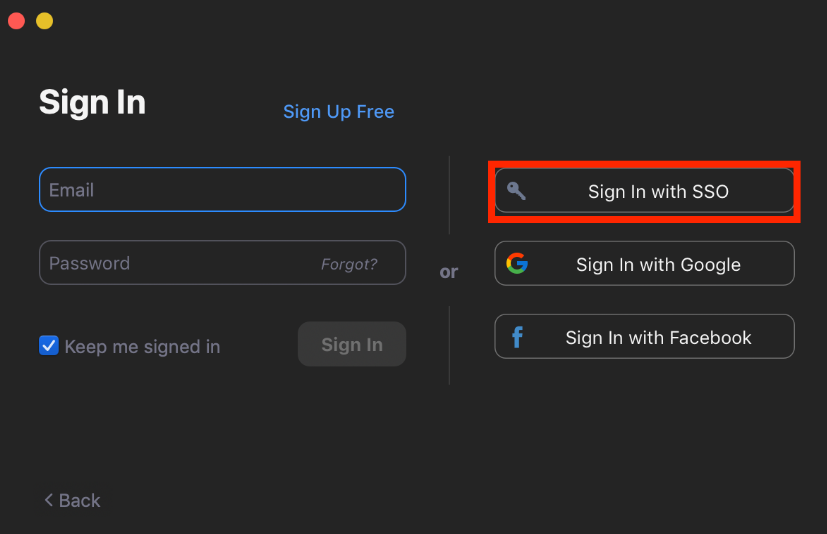 2. You will be directed to UF's SSO portal to authenticate with your Gatorlink credentials (unless you already a previously authenticated session).
3. At this point your Zoom client is signed in to UF's Zoom' s educational site.
Browser Sign-in to Zoom for Government
Open your browser and navigate to here.
Click the 'Zoom-Gov Sign-In' button.
3. You will be redirected to UF's SSO to authenticate with your Gatorlink credentials.

4. At this point your client stays logged in to UFL.zoom.us, while your browser is authenticated to UFL.ZoomGov.com.
You may need your personal host key to claim ownership of your meeting if you are not correctly signed in to Zoom-Gov. For more information about host keys use the link.
Browse to your Profile page.
Locate the 'Host Key' entry at the bottom of the page
Click show to display your key, and take note or edit it to a more memorable number.
To Schedule a FedRAMP Meeting
Browse to Meetings.
Select 'Schedule a Meeting'to schedule an upcoming meeting.
Enter the appropriate information like any regular Zoom meeting.[uploading:zfg3.png]
4. Click 'Copy Invitation' to share the meeting information with participants.
To Host an Scheduled FedRAM Meeting
With your Zoom client: Sign-in to the Edu site at this page.
With your browser: Sign-in to here.
2.1. Go Upcoming Meetings
2.2. Hover you mouse over the meeting, and select Start.

To Host and Instant Meeting
With your Zoom client: Sign-in to the Edu site at here.
With your browser: Sign-in to here.
2.1. Select 'Host A Meeting' on the upper right corner (With Video Off or On)

Conclusion
According to the introduction of Zoom for Government, it is concluded that Zoom for Government is a formal platform that has a high requirement for every aspect about meeting. Even if in the conference room, every participant in a meeting should have the duty to ensure the sound environment without any noise and the room is bright and clean.
Therefore, Nuroum's products like C40 may ensure your meeting undisturbed. NUROUM is pleased to provide perfect solutions to meet your needs. Find out more by visiting the NUROUM website.