How to Raise Hand in Zoom
---
In Zoom meetings, raising your hand is a courteous and effective way to signal that you have something to say without interrupting the current speaker. It helps maintain order and ensures that everyone gets a chance to contribute. In our blog, we'll delve into the step-by-step process of raising your hand in Zoom meetings, providing you with the tools to engage more effectively and confidently in virtual meetings. Whether you're a seasoned Zoom user or new to the platform, mastering this technique can elevate your presence and ensure your valuable input doesn't go unnoticed.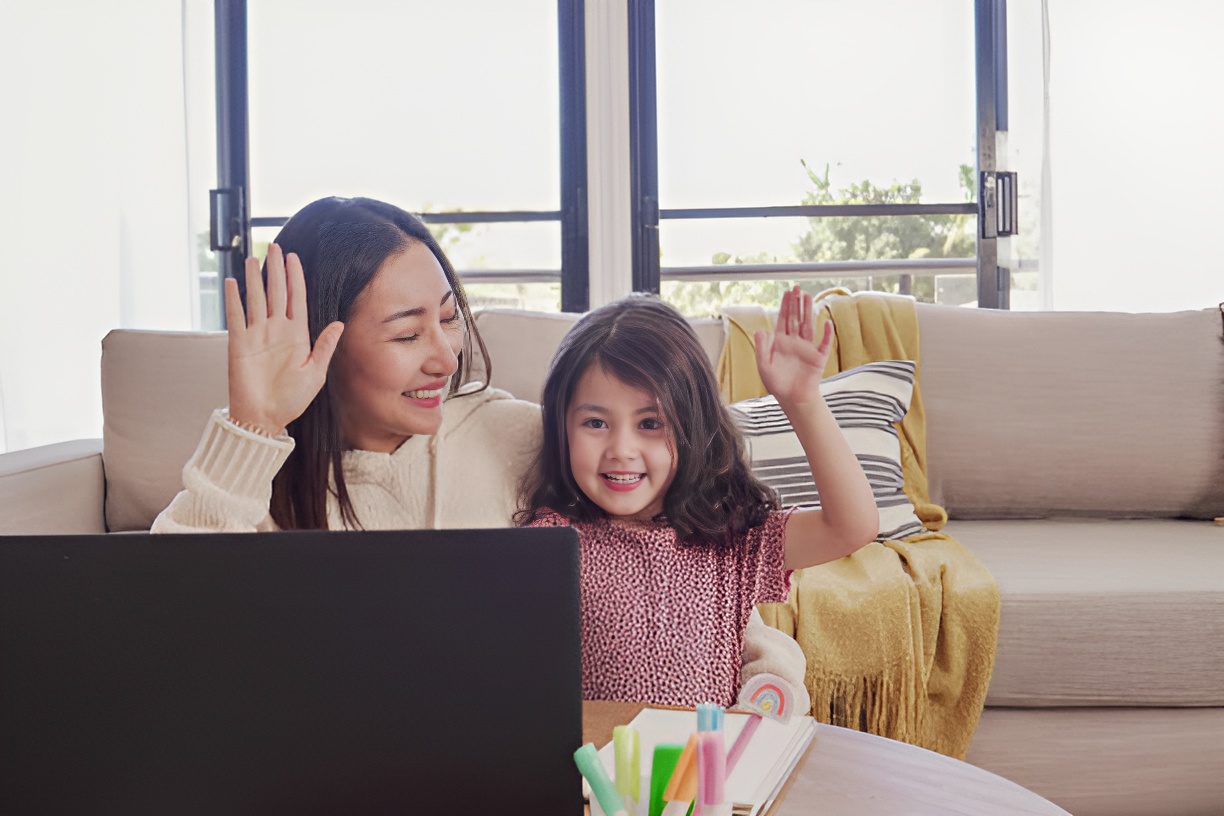 Reasons for Raising Hand in Zoom
In a Zoom meeting, raising your hand serves multiple purposes. Let's discuss them point by point:
Seeking permission to speak:

Raising your hand signifies that you have something to say or contribute to the ongoing discussion. It allows the meeting moderator to give you the floor when it is appropriate and ensures that everyone gets a chance to speak without interruptions.

Expressing agreement or disagreement:

In a virtual meeting, it can be harder to gauge participants' reactions. Raising your hand can serve as a visual cue to show your agreement or disagreement with a statement or decision. When acknowledged, you can elaborate on your perspective or provide supporting arguments.
To summarize, raising hand in a Zoom meeting serves as a polite and effective way to contribute, and express agreement or disagreement.
Benefits of Raising Hand in Zoom
Now let's consider the benefits of raising your hand in a Zoom meeting:
Active participation:

By raising your hand, you actively contribute to the meeting. This demonstrates your interest and engagement in the topic being discussed, enhancing your reputation as an involved team member.

Enhanced teamwork:

Raising your hand fosters a sense of teamwork, as it encourages open dialogue and diverse perspectives. It helps promote remote collaboration where everyone feels comfortable sharing their ideas and concerns.
To sum up, raising hand in Zoom contributes a lot to enhancing participation and collaboration of the meeting.
How to Raise Hand in Zoom
First of all, you'll need to ensure you have a stable internet connection and functional microphone, speaker, and camera.
Then, to access the raise hand feature, check if you run the following Zoom client versions:
For Windows and macOS: version 3.5.24604.0824 or higher.
For Linux: version 1.1.44485.0317 or higher.
For iOS: version 3.5.31169.1102 or higher.
Android: version 3.5.24588.0824 or higher.
For the Zoom web client: version 5.4.7 or higher.
If all checks out, here's how you need to do to raise a hand on Zoom:
Step1: During a meeting, click "Reactions" in the toolbar on the bottom center of your screen.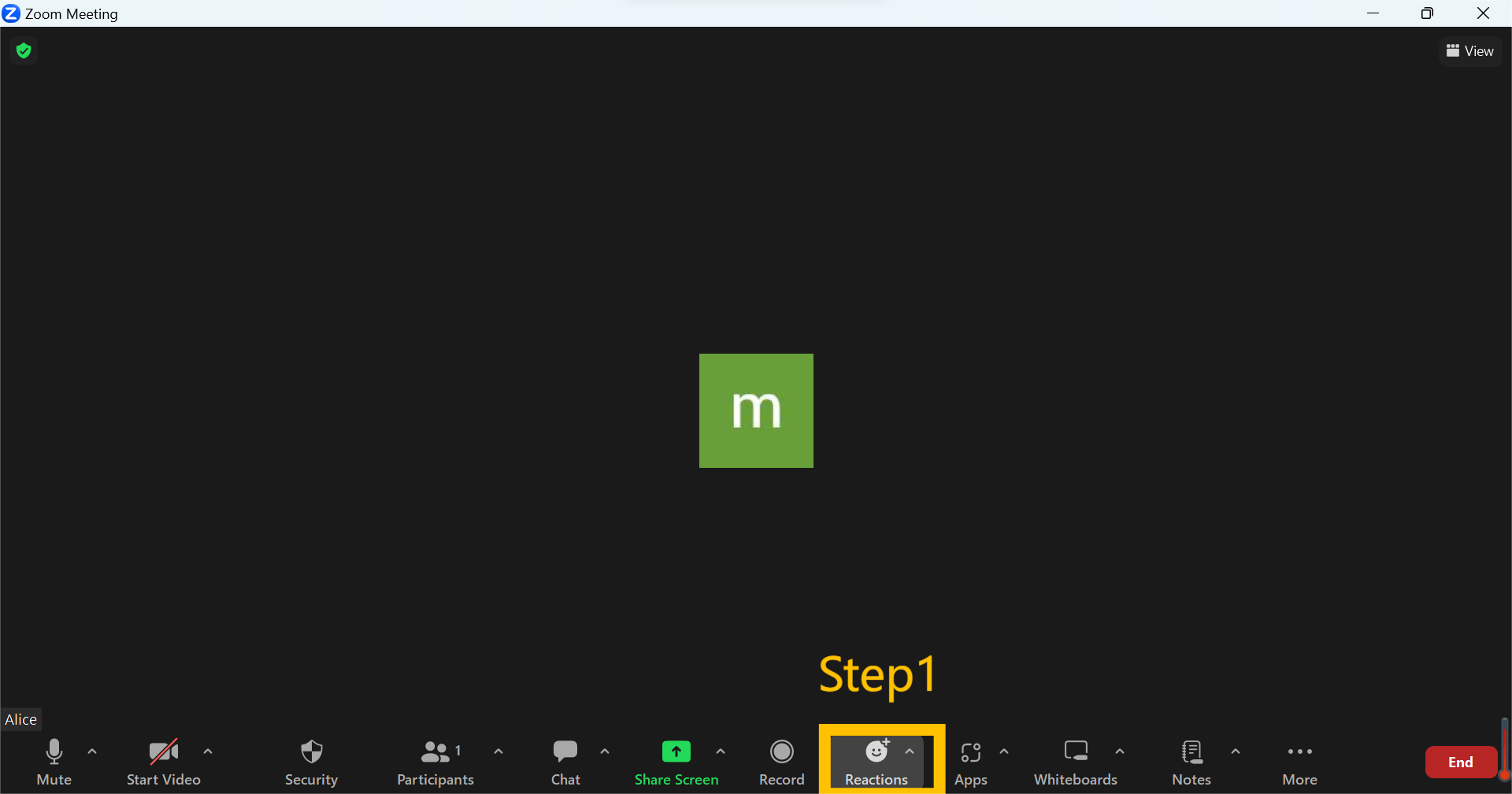 Step2: A new window should pop out on your screen after clicking "Reaction". At the bottom of it, you should see the button labeled "Raise Hand." Click that button.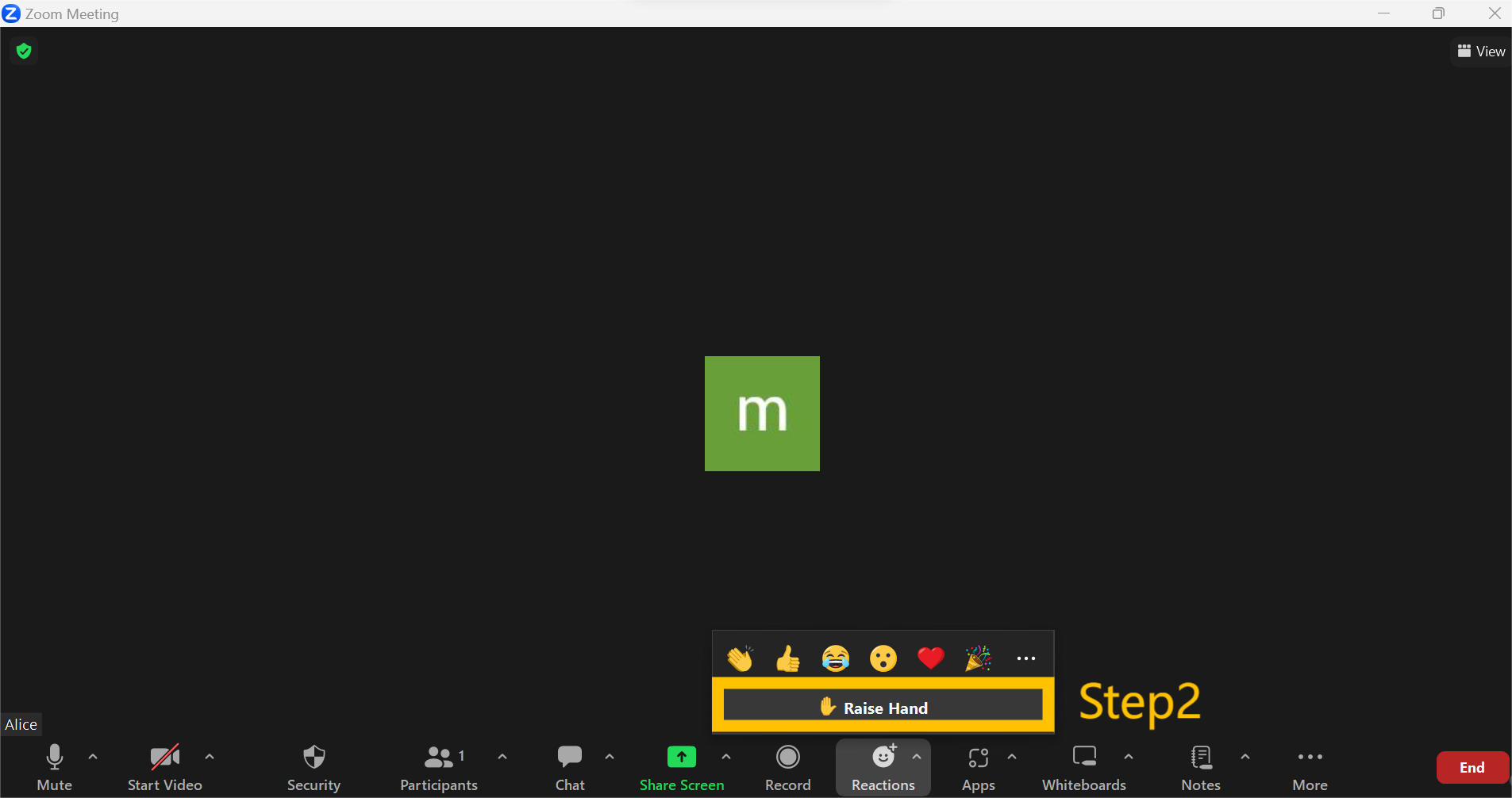 You will see a similar "raised hand" icon in the top right-hand corner of the Zoom screen.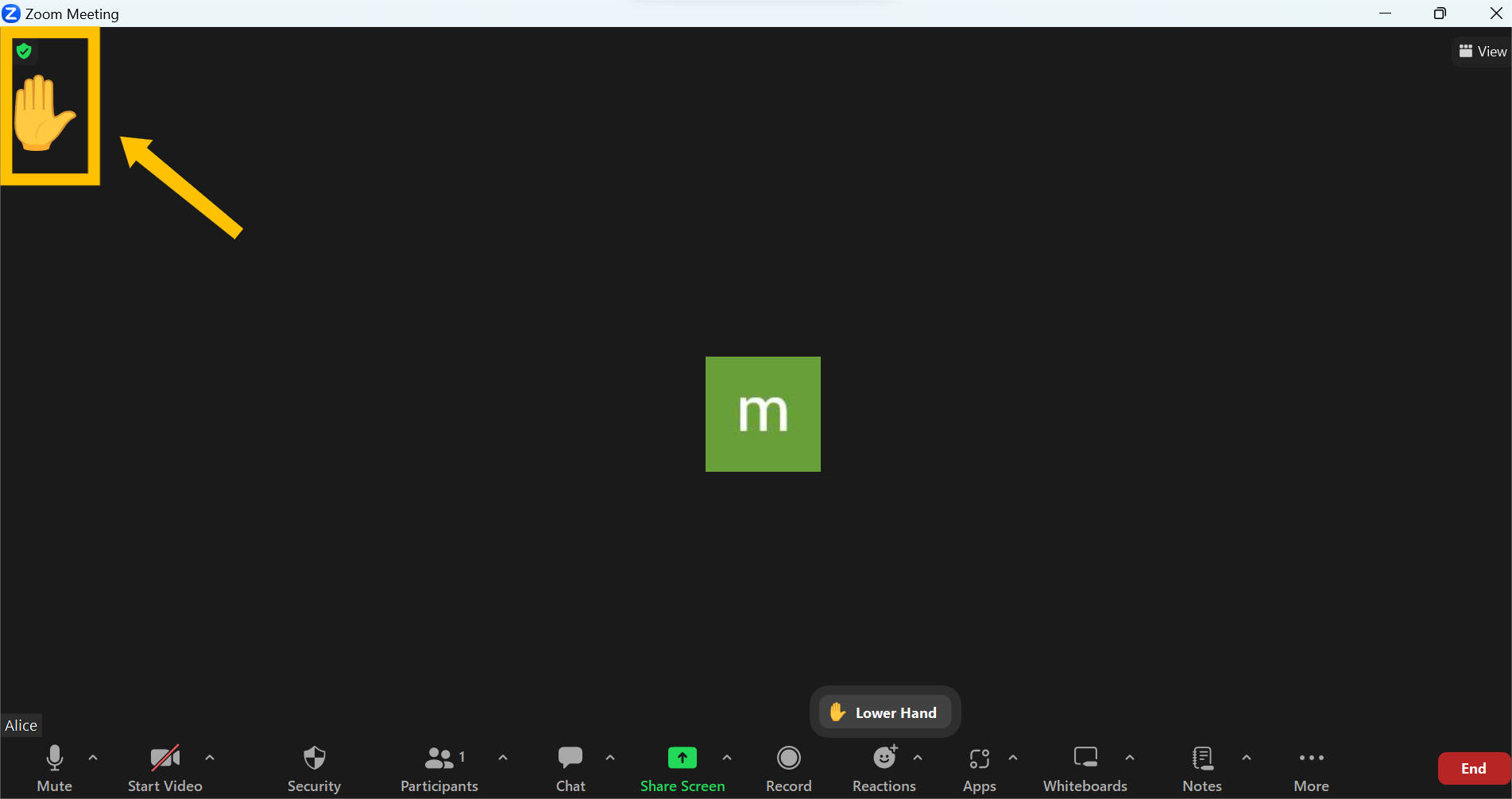 Step3: Lower your hand by clicking the "Lower Hand" button on the screen as before.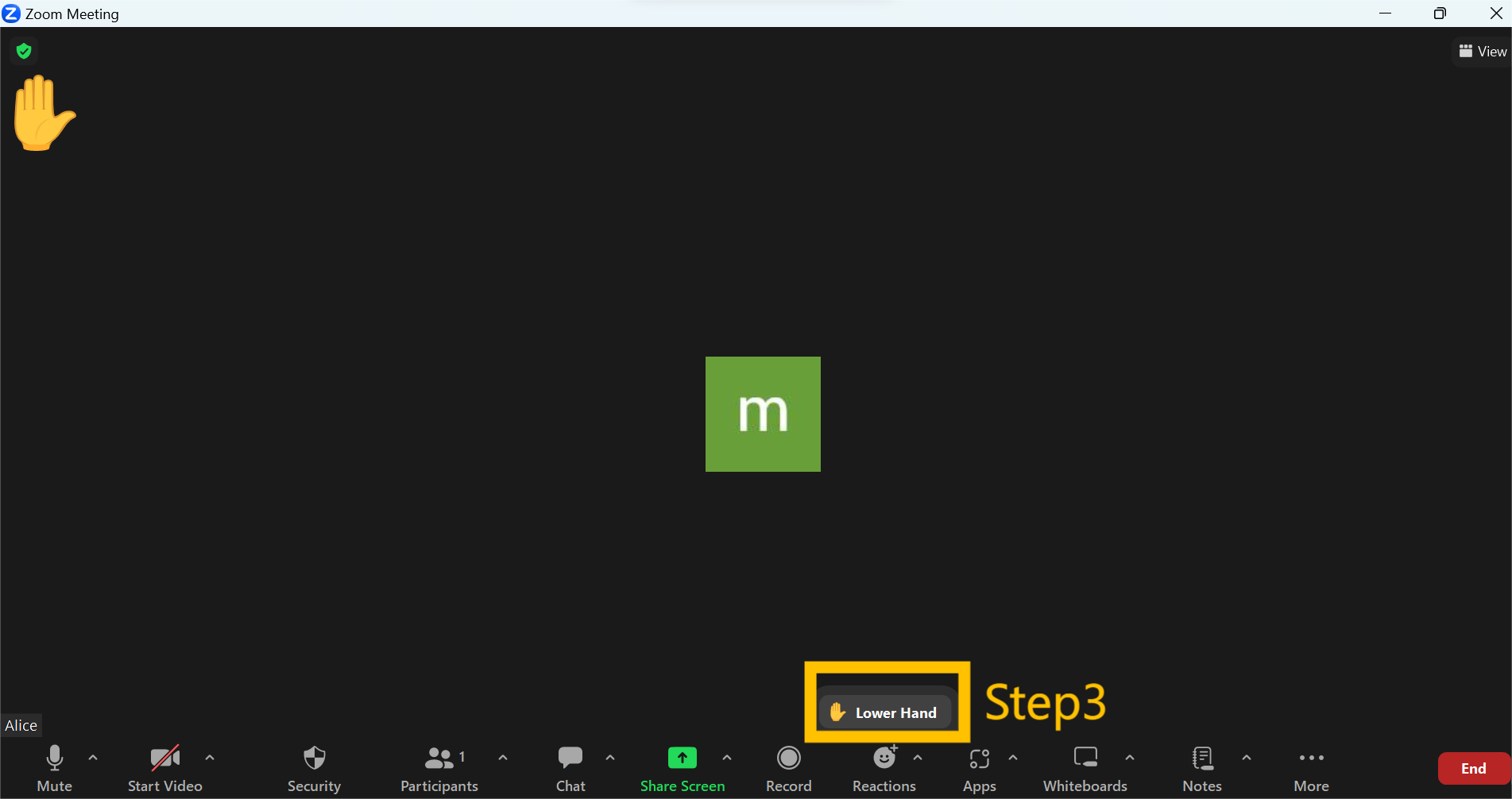 With these steps in mind, you'll be able to raise or lower your hand depending on your needs in your subsequent Zoom meetings.
Prefer Keyboard Shortcuts?
Windows: You can also use the Alt+Y keyboard shortcut to raise or lower your hand.
Mac: You can also use the Option+Y keyboard shortcut to raise or lower your hand.
FAQs on Raising Hand in Zoom
How Can Meeting Hosts View Participants Who Raised Their Hands?
Participants who raise their hands will automatically be moved to the top of the list of participants. A hand icon will then be displayed.
Why I Can't Find the Raise Hand Option?
Reason1: If you can't find the raise hand option, it's possible that you don't have the latest version of the Zoom app. So, you should check for updates to see if the feature becomes available.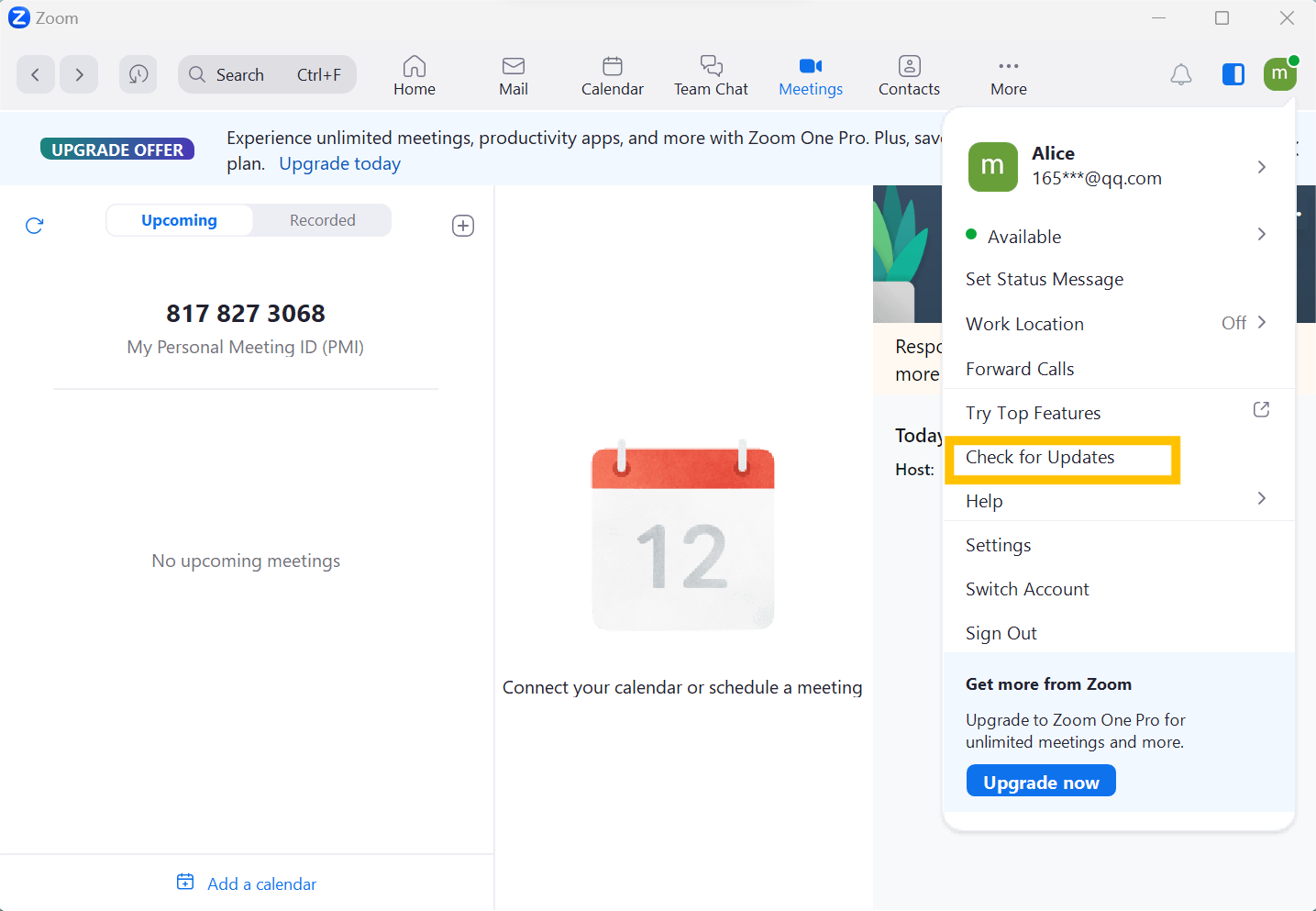 Reason2: Check if you're in fullscreen mode. Sometimes the webinar controls toolbar is minimized when the app is in fullscreen mode. So, try tapping the screen or moving your cursor if you can't see the reactions tab or participants panel with the raise hand icon.
Reason3: If the option still isn't available, it could be because the meeting host has disabled nonverbal feedback features for the video conference. In that case, you need to request the host to enable nonverbal feedback from the personal tab in their account settings. After the host enables nonverbal feedback for the meeting, you should be able to find the "Raise Hand" button.
Can Hosts and Co-hosts Raise Their Hand on Zoom?
Yes, a webinar host or a co-host can raise their hand if they want to ask questions or interact with the meeting presenters. Zoom allows attendees, panelists, co-hosts, and hosts to raise their hands during webinars and conferences.
Conclusion
In conclusion, mastering the art of raising your hand in Zoom meetings is an essential skill for effective virtual communication. By following our comprehensive guide, you now have the tools to confidently engage in discussions and ensure your voice is heard.
Additionally, Nuroum offers a range of products designed to enhance the quality of your Zoom meetings, including conference cameras, business headsets, and speakerphones. Visit NUROUM to explore these offerings and take your virtual meetings to the next level, ensuring clear audio, crisp video, and a seamless communication experience for all participants.