How To Set up Webcam To Initiate A Meeting on Microsoft Teams
---
In today's digital world, remote communication tools have become essential for businesses and individuals alike. Microsoft Teams is one such platform that allows users to connect with colleagues, friends, and clients through video meetings. This blog will guide you on how to utilize your webcam effectively to start a meeting on Microsoft Teams.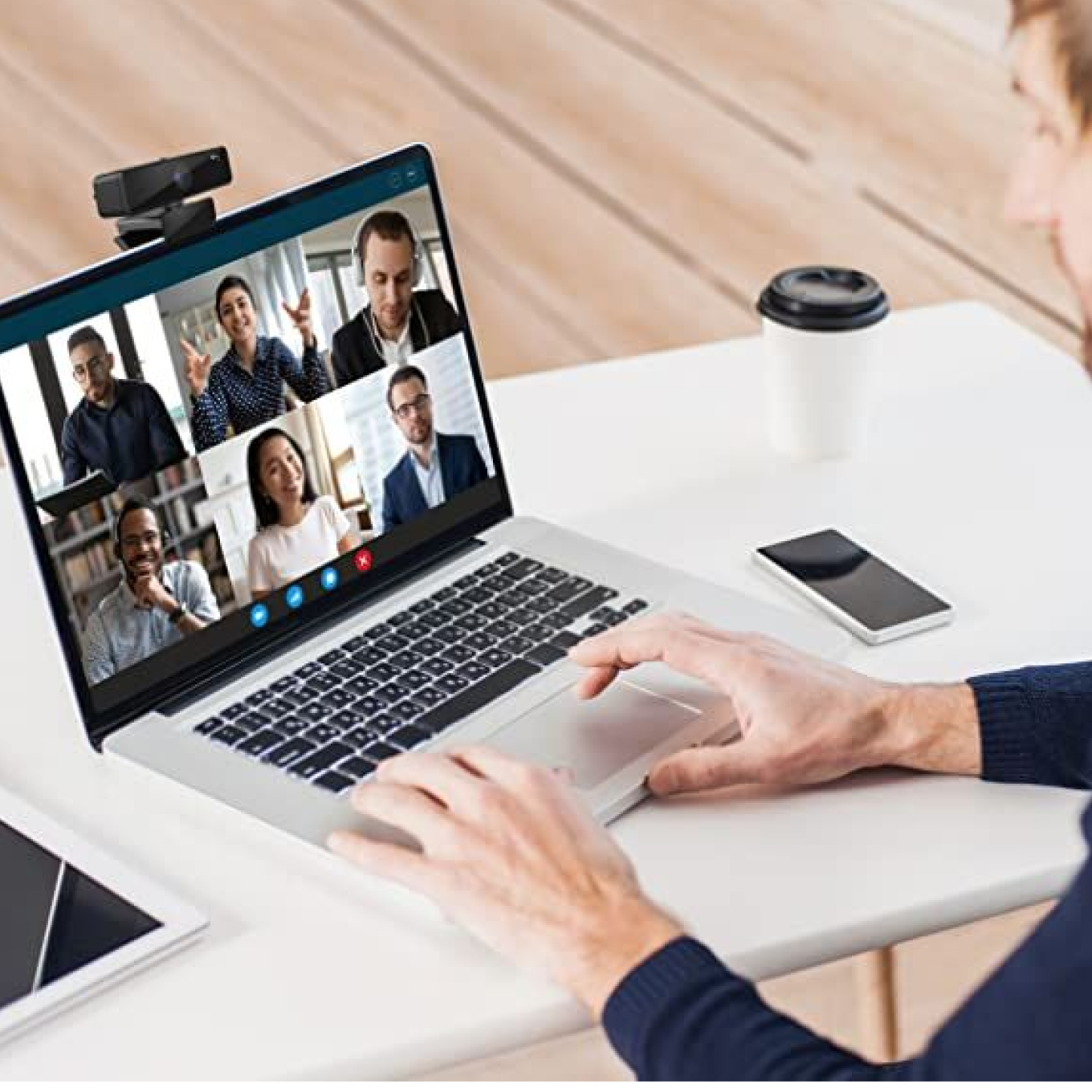 Benefits of Starting A Meeting on Microsoft Teams
Microsoft Teams is a team collaboration tool developed by Microsoft. It integrates features such as chat, video conferencing, file storage and sharing, and task management. Its purpose is to assist team members in collaborating and communicating on a single platform.
The benefits of starting a meeting on Microsoft Teams include:
Seamless collaboration:

Users can easily collaborate and share ideas with team members through audio and video conferencing, screen sharing, and virtual whiteboarding.

Accessibility and flexibility:

With Teams, meetings can be accessed from anywhere, on any device, as long as there is an internet connection.

Security and privacy:

Microsoft Teams provides advanced security features such as encrypted data transmission and secure authentication which ensure that confidential discussions and information are protected.
Experience Enhancement Provided by Webcams
Webcams offer several improvements over built-in computer cameras, enhancing the overall experience for users. Here are the key points:
Video Quality:

Webcams generally provide higher video resolutions and clearer image quality compared to built-in cameras. This means that video calls or recordings made with a webcam

deliver sharper and more realistic visuals.

Camera Features:

Many webcams come with additional features such as

autofocus, wide-angle shooting, and noise reduction technology.

These features ensure a better shooting experience, guaranteeing clear and focused visuals.

Flexibility and Portability: Webcams often come with adjustable stands or clamps, allowing users to easily position them in the desired location.
In summary, webcams offer higher video quality, additional camera features, and flexibility. Among a large number of webcams in the market, NUROUM V11 conference webcam provide better experience.
What makes NUROUM V11 conference webcam stand out?
NUROUM V11 conference webcam, the high-definition 1080p webcam built for remote work, delivering superior video and audio quality that outshines typical laptop setups. Upgrade to a professional-level video collaboration experience.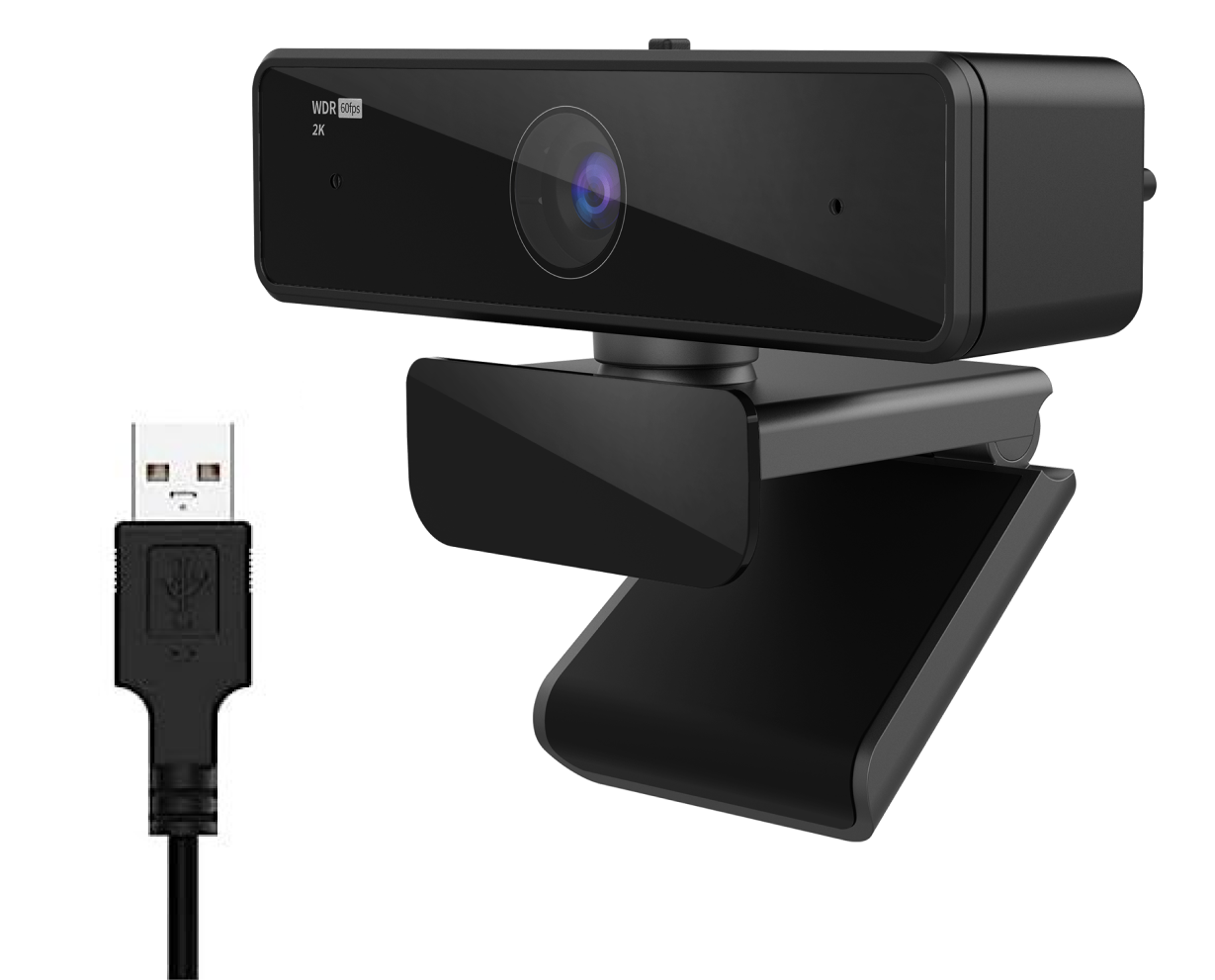 Be seen clearly:

NUROUM V11 conference webcam supports

2K@30fps or 1080P@60fps

, capturing details in high-resolution colors and making videos smoother.

Expansive 90° Field of View:

Embrace your freedom with the

expansive 90° wide field of view

, perfect for capturing larger and more spacious surroundings.

Look Great In Any Light:

Whether in low light or direct sunshine, the V11 conference webcam with wide dynamic range (WDR) technology adjusts to highlight the most important subject: you.
Additionally, NUROUM V11 conference webcam is also precision in design. Featuring a 4MP HD image sensor, the V11 conference webcam is perfect for individuals or small teams of up to 4 people. Built-in privacy cover and LED indicate to show real-time working status of the camera so that your privacy is always under your control.
How To Enable V11 for Microsoft Teams Meeting
Step1: Mount NUROUM V11 conference webcam the way you want—depending on your PC and the set up in your home or office. There is a splint on the bottom of the NUROUM V11 conference webcam. You can adjust the angle of the splint to place the NUROUM V11 conference webcam on the top of your device.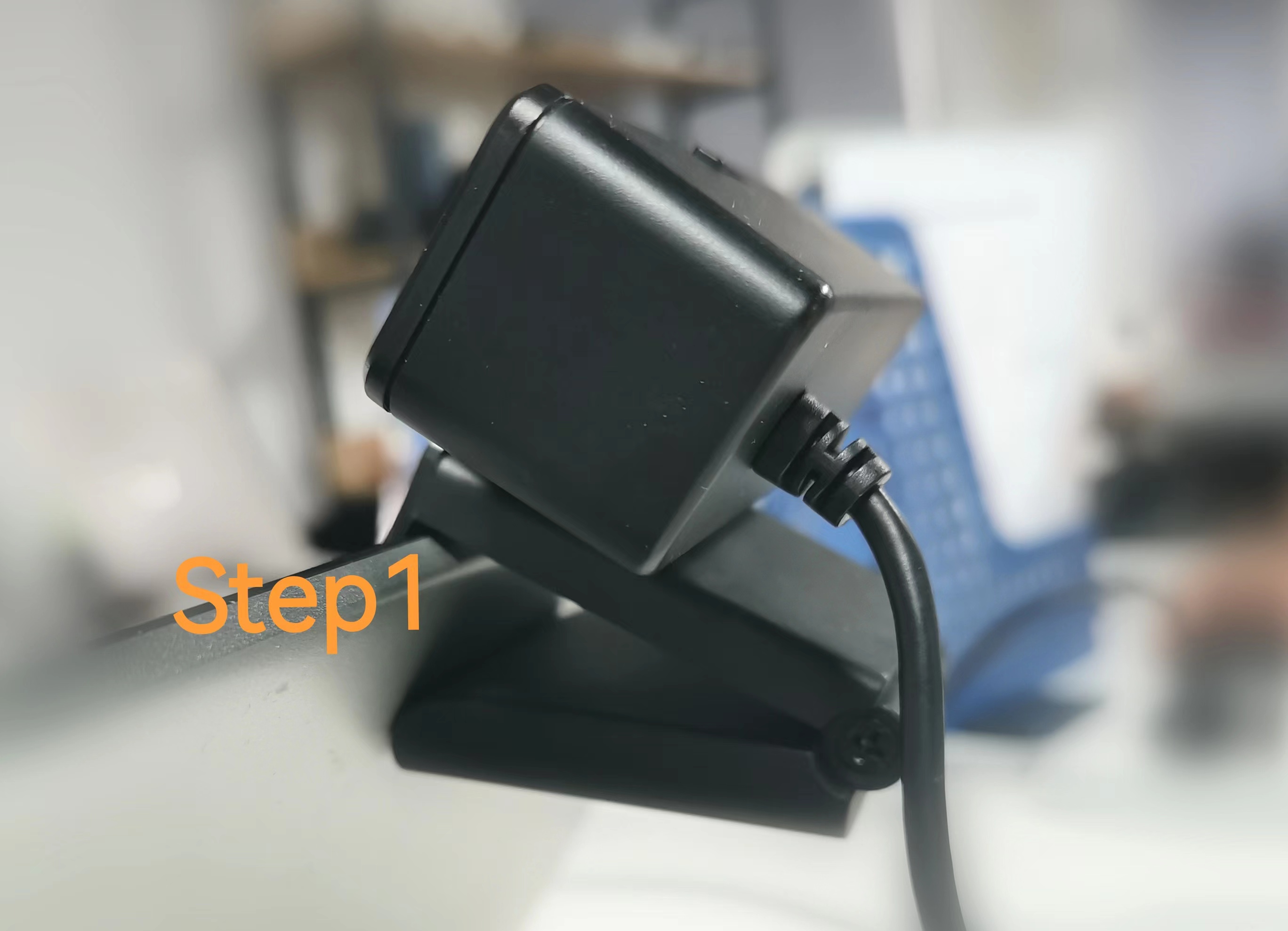 Step2: Just plug NUROUM V11 conference webcam into the USB port on your device to get started.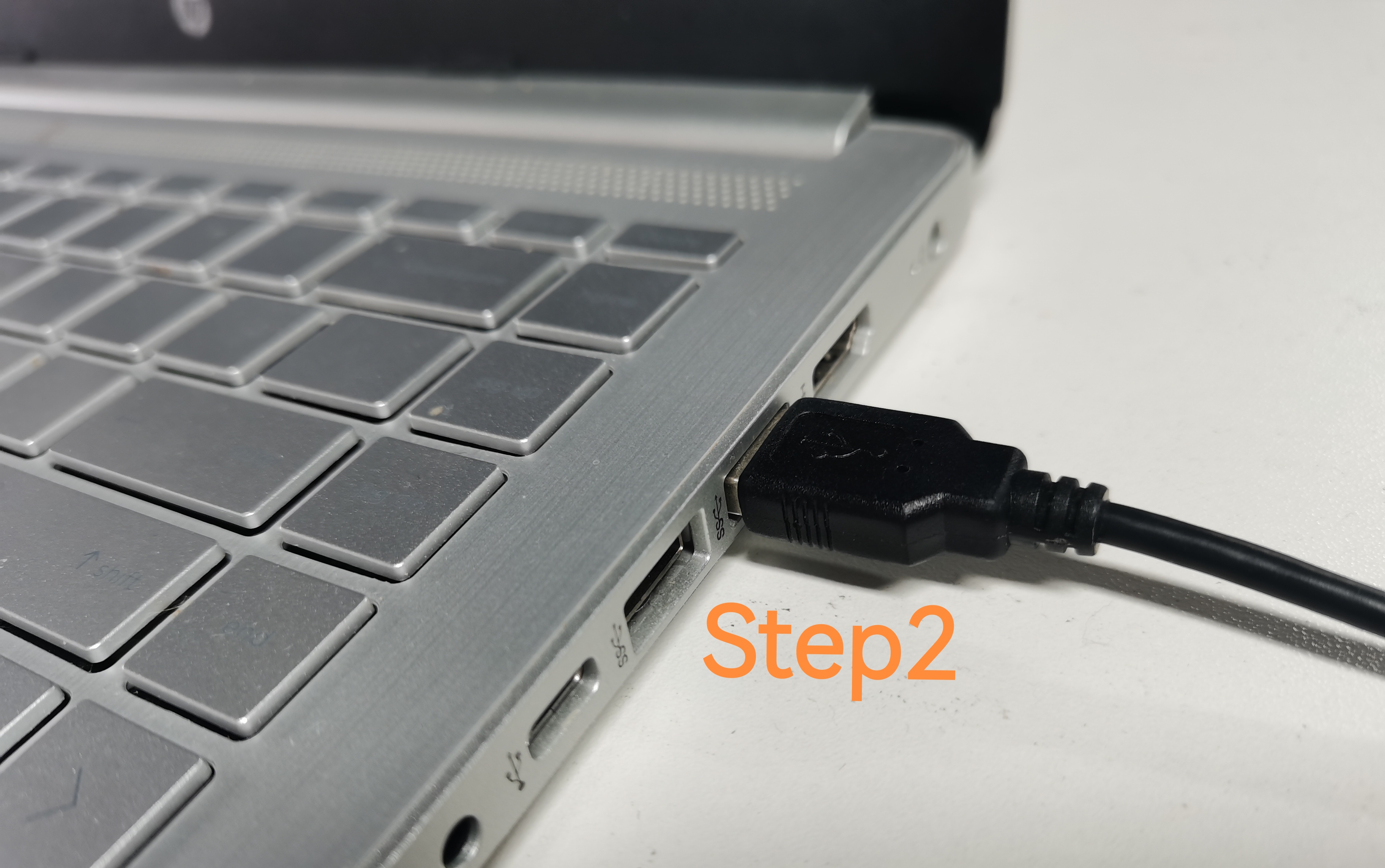 Step3: Sign up and sign in to Microsoft Teams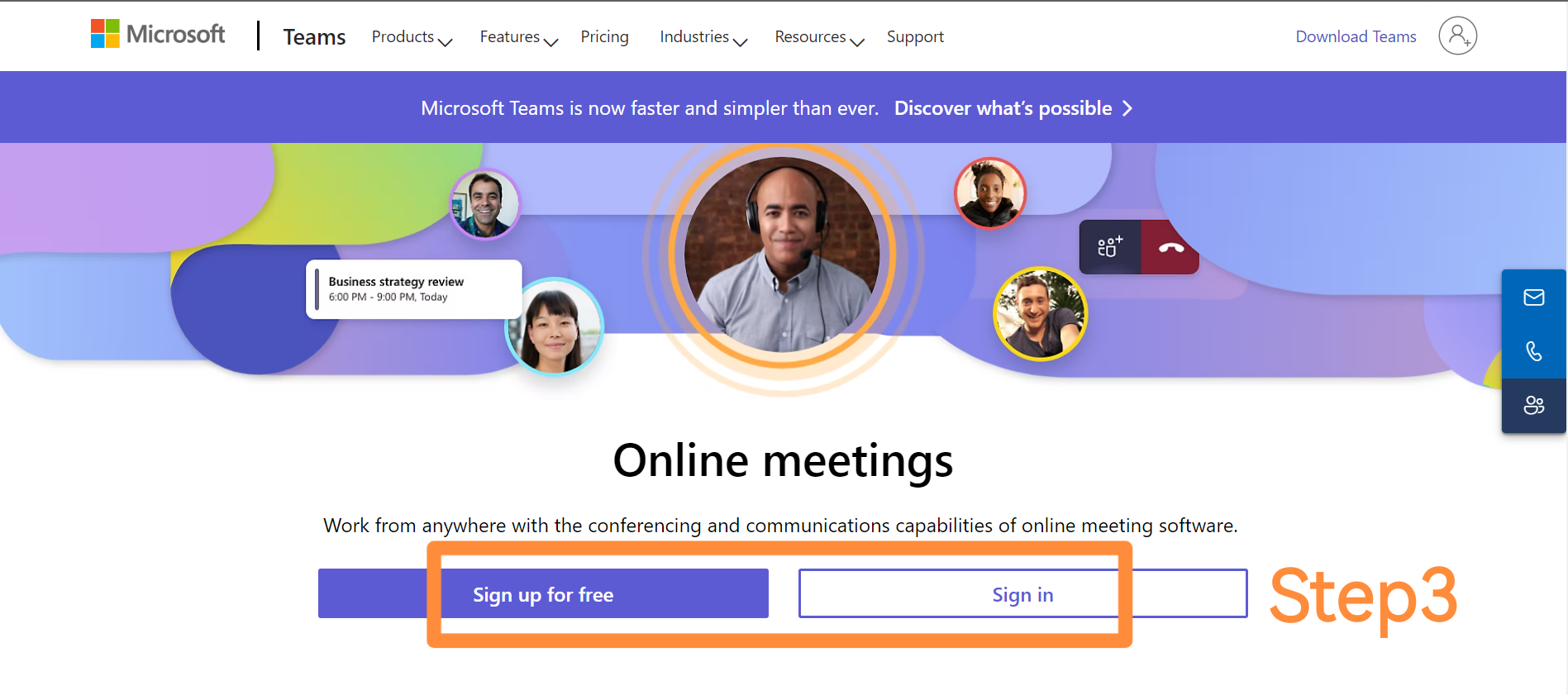 Step4: Click the "chat" on the left of the window, and then click "Start meeting".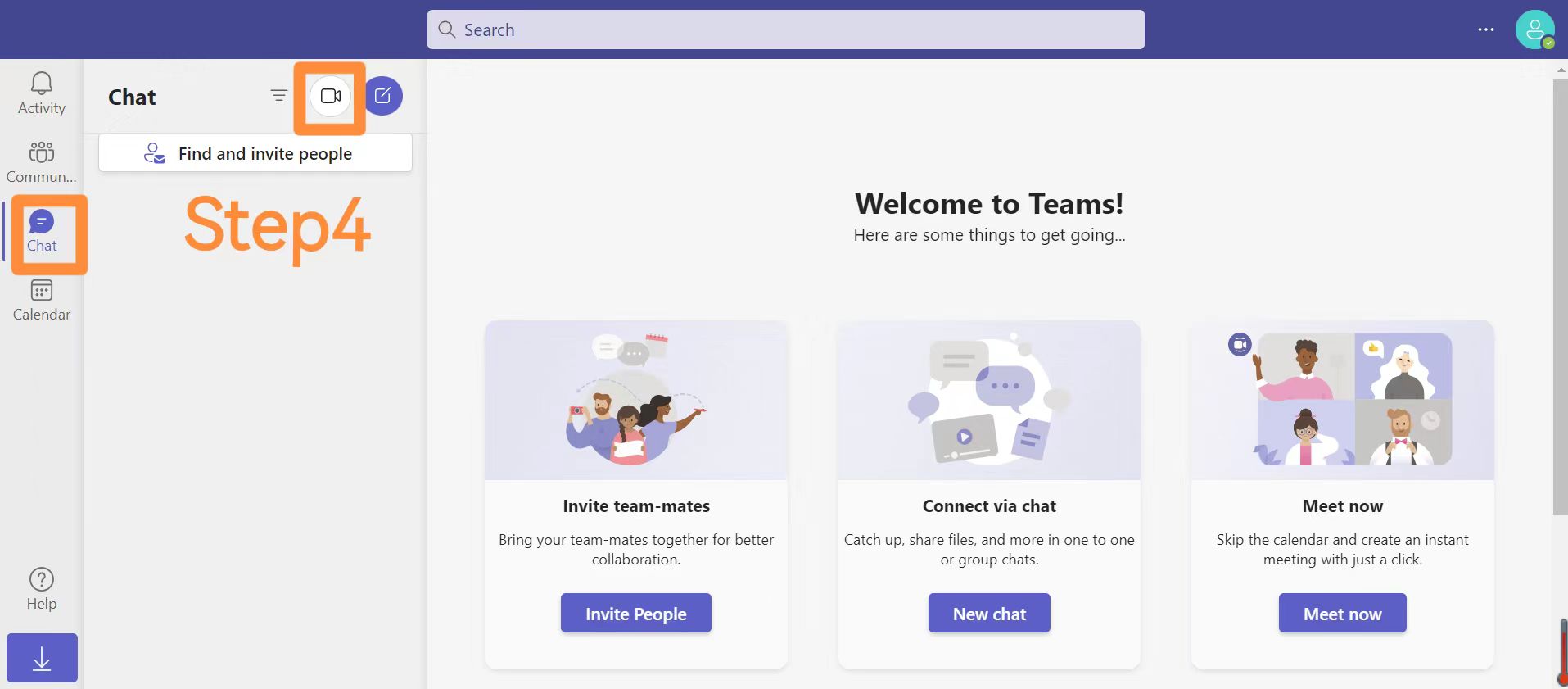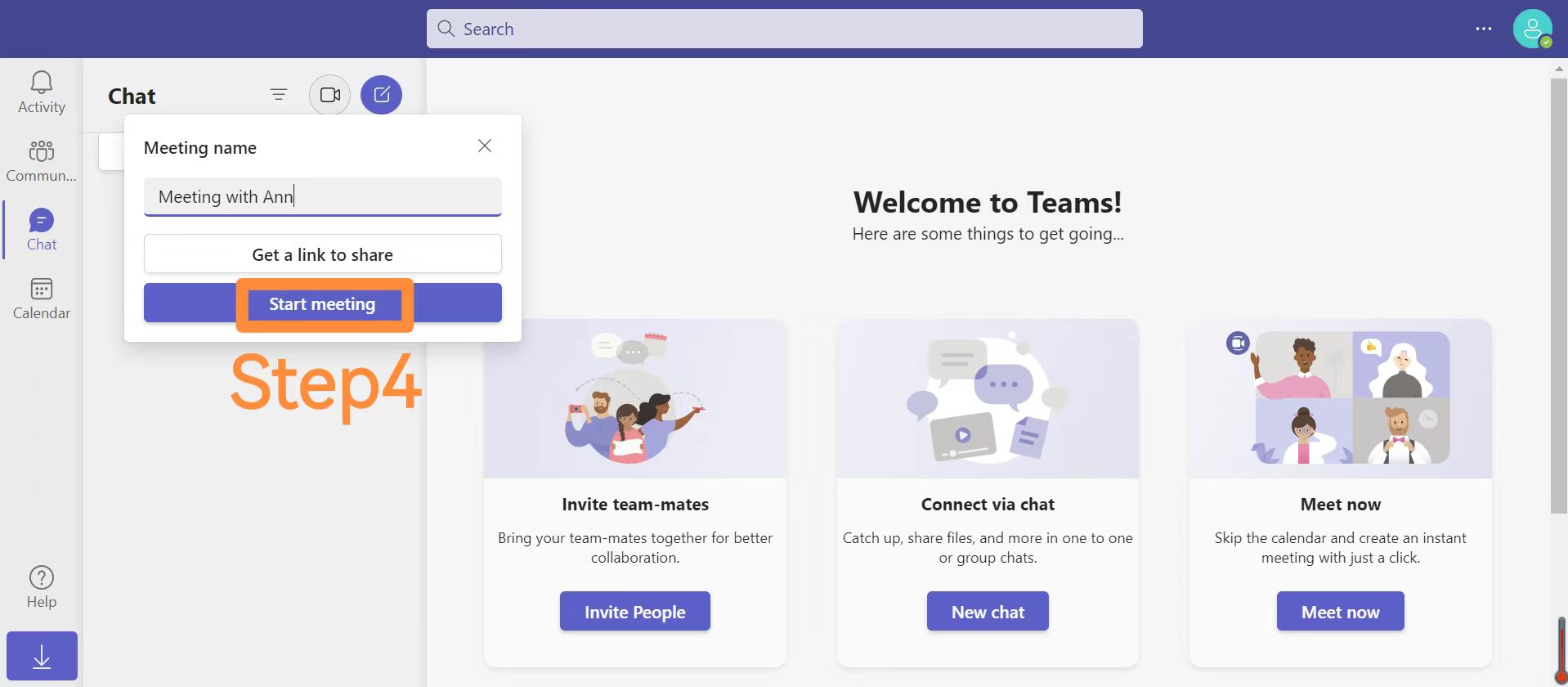 Click on "device settings", then scroll down to the "Camera" section. Click on the drop-down menu and select V11 as the default camera. Make sure the Microphone option also has V11 selected. Save settings.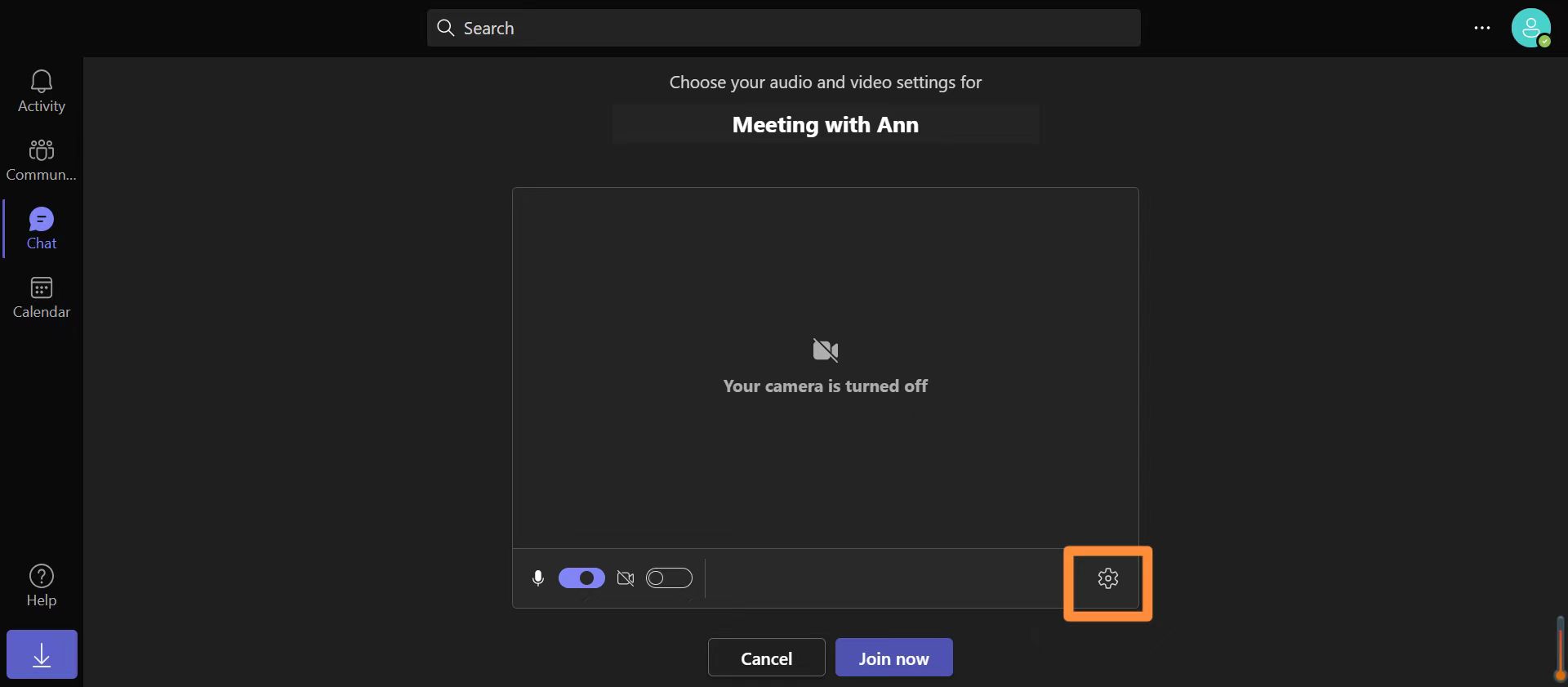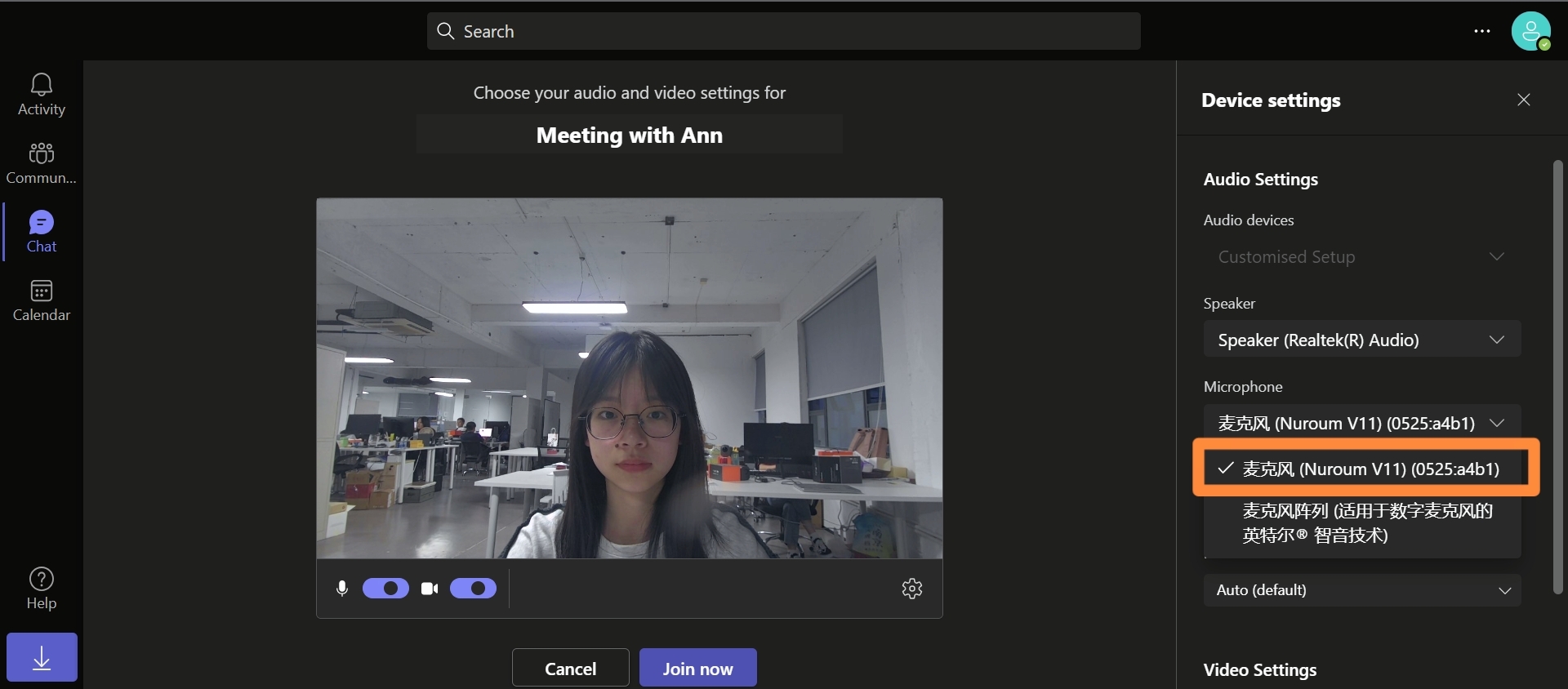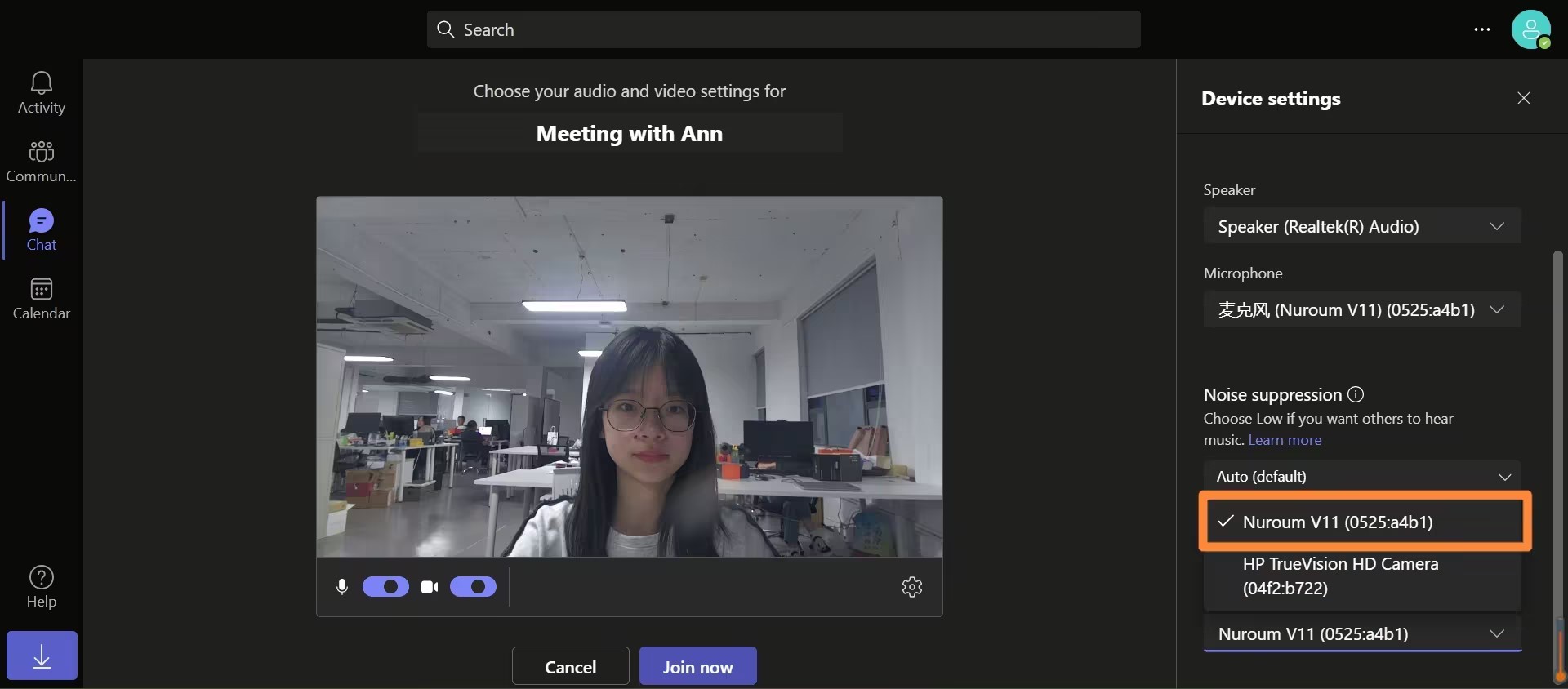 Once, you have selected your webcam you should be able to see its video feed in the preview window. Remember to check that your privacy is open, otherwise the preview image will be blank. If you want to turn off the camera, just pull the protective cover on top of the V11.
You're all ready to host or join a meeting now! What's more, you can also record a Teams meeting.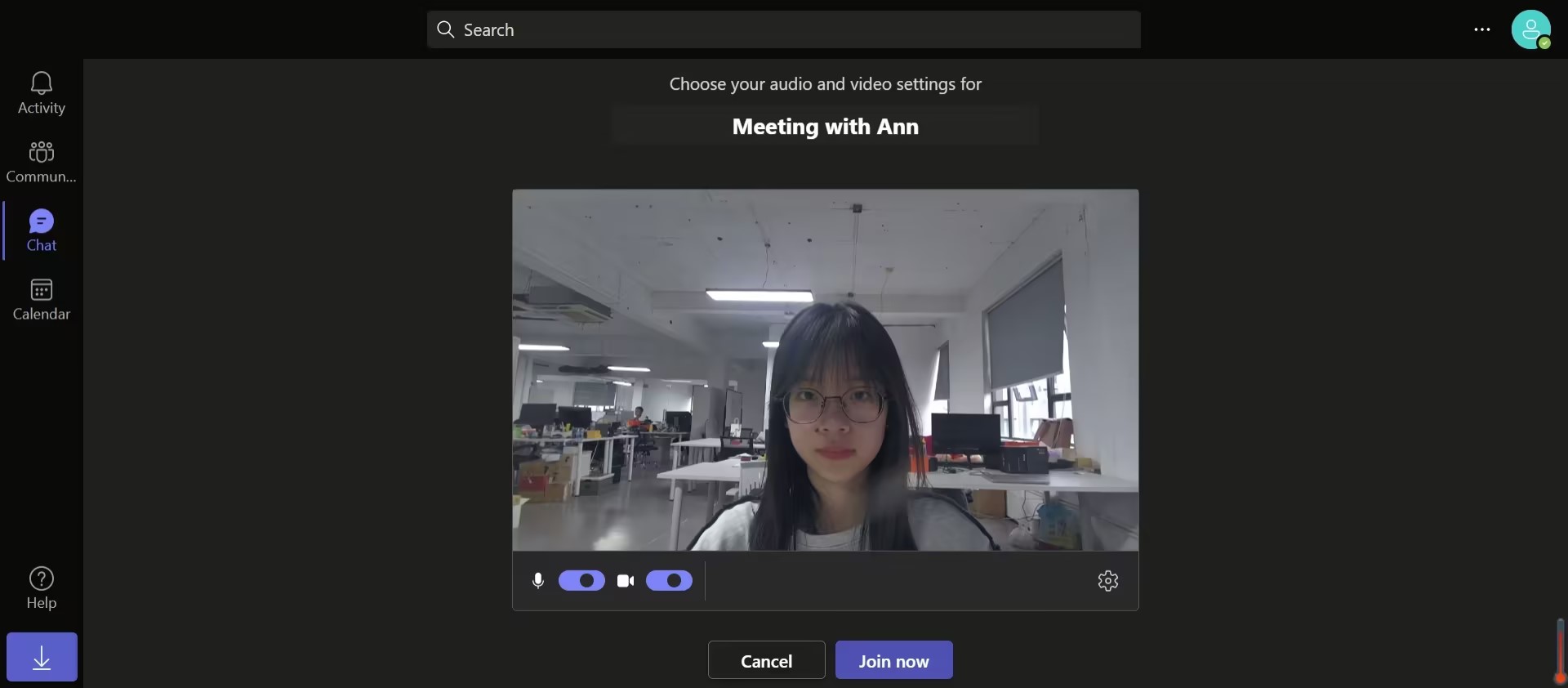 Conclusion
By following the instructions in this blog post, you can confidently configure your hardware and software settings to ensure a smooth and engaging video meeting experience. Get ready to connect and collaborate effectively through remote meetings using Microsoft Teams and NUROUM V11! If you have more specific needs, you can explore on our website: NUROUM!