TOP 3 Best Conference Cameras You Must Know for 2023
---
Are you tired of blurry, low-quality video conferences in your conference rooms? In this blog, we present the top three best conference cameras that guarantee superior video and audio quality for virtual meetings. These cameras are designed to deliver crystal-clear images, wide-angle coverage, and advanced features to enhance collaboration and communication within your organization. Without compromising on performance or usability, these cameras will revolutionize your conference room experience.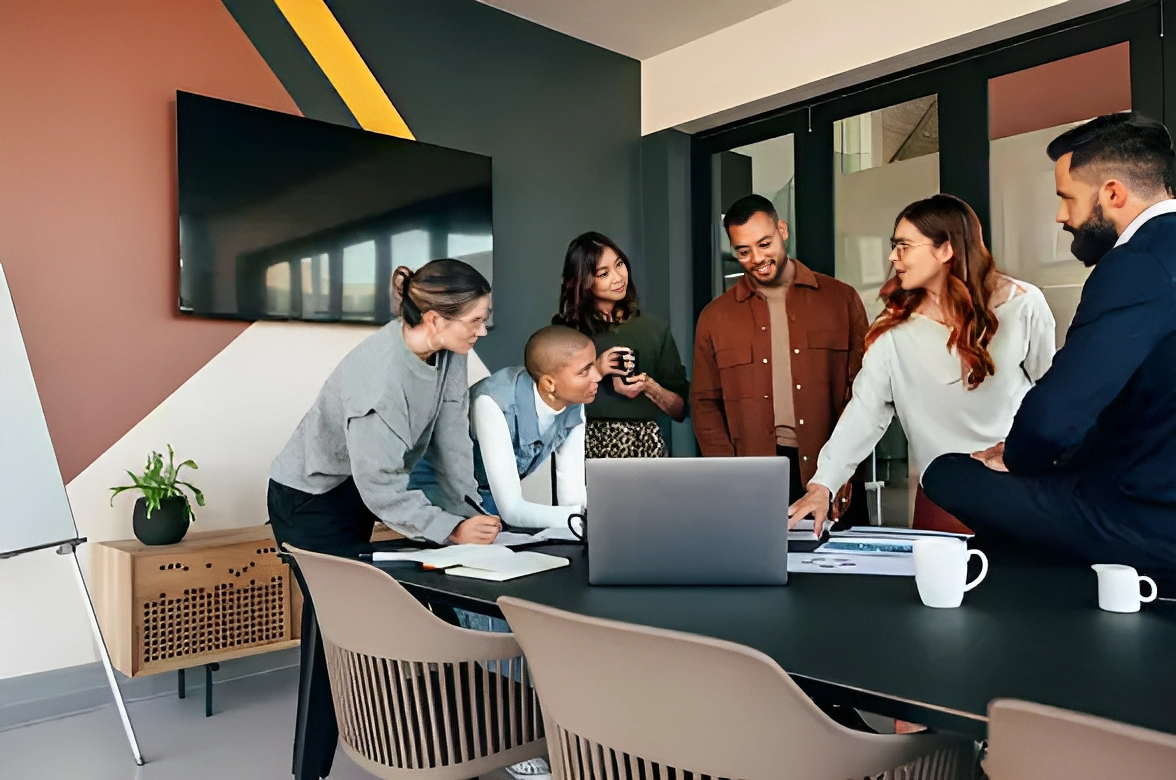 What Is a Conference Camera?
A conference camera refers to a specialized camera system designed for capturing high-quality video and audio during meetings, presentations, and remote collaborations in a conference or meeting room setting.
A conference camera typically consists of a camera unit, microphone arrays, and various connectivity options. The camera unit is usually mounted on a wall or placed on top of a monitor, offering a wide field of view to capture everyone in the room. It may have features like pan, tilt, and zoom to facilitate dynamic framing.
Overall, a conference camera is a crucial tool for facilitating effective communication and collaboration in professional settings.
Why Use a Professional Conference Camera
Using a professional conference camera is essential for several reasons.
It offers

high-definition video quality,

ensuring clear and sharp imaging during conferences. This helps to enhance

communication and understanding among participants.

Professional conference cameras usually have

advanced zoom and pan features

, allowing the camera operator to focus on specific speakers or areas of interest.

These cameras often come equipped with

autofocus and image stabilization

, ensuring smooth and stable footage.

Professional conference cameras offer

superior audio capabilities

, capturing clear sound, which is crucial for effective communication in conferences.
Overall, investing in a professional conference camera enhances the overall conference experience and facilitates efficient and productive communication.
TOP 3 Best Conference Cameras You Must Know for 2023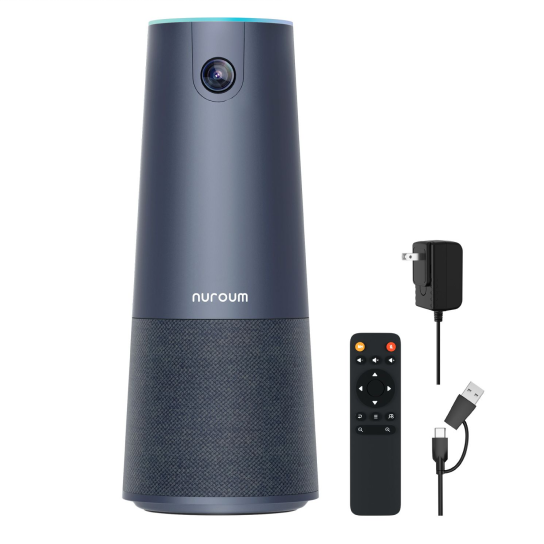 Elevate your conferences with All-In-One conference camera C40. Featuring a cutting-edge 2K lens, a powerful 4-unit MEMS microphone array, a high-fidelty 3W speaker, and advanced AI-powered audio and video algorithms, conference camera C40 delivers immersive meeting experiences across various scenarios.
Nuroum C40 conference camera's Ultra wide-angle 120° can expand your field of view and capture more in a single frame, allowing for a more inclusive and immersive video conferencing experience.
Nuroum C40 conference camera offers an impressive 360° coverage and an extended voice pickup radius of up to 16ft. Host productive meetings with up to 15 participants, ensuring everyone's voice is captured with clarity and precision.
With the C40 conference camera's face recognition technology, it accurately detects the speaker and automatically adjusts the framing to present the best view to remote participants.
C40 increases from 4Ω/1.5W to an impressive 4Ω/3W. Plug in the power adapter and the sound will be louder. Enjoy enhanced audio quality, ensuring your voice commands attention and fills the room with clear, powerful sound.
The C40 conference camera's remote-controlled zoom functionality, offering up to 5x digital zoom. Zoom in or out effortlessly to capture a wider range of the environment, allowing you to include more details and immerse participants in a truly comprehensive meeting experience.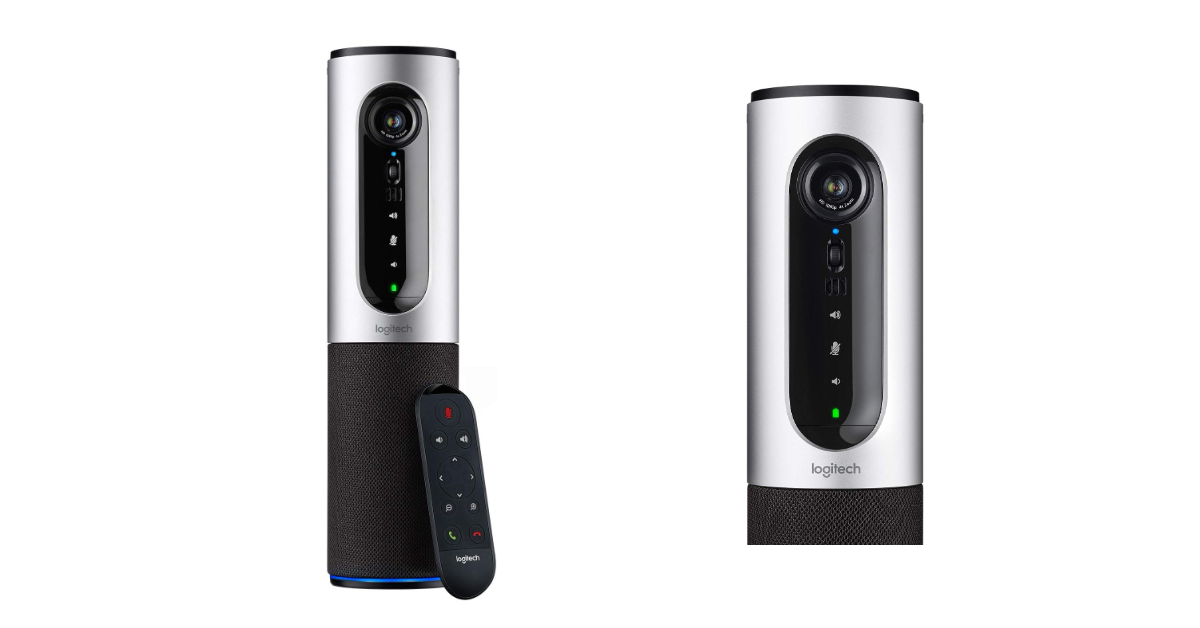 The Logitech ConferenceCam Connect is a lightweight, cylindrical device designed for portability. It features 1080p video resolution and 4x zoom. It also comes with a remote control. The touchpad has controls for reducing and increasing sound, mute, and battery power indication. The device connects via USB. It has a cylindrical shape that is easy to carry in your hands, move from place to place and most importantly Logitech ConferenceCam does not take up much space.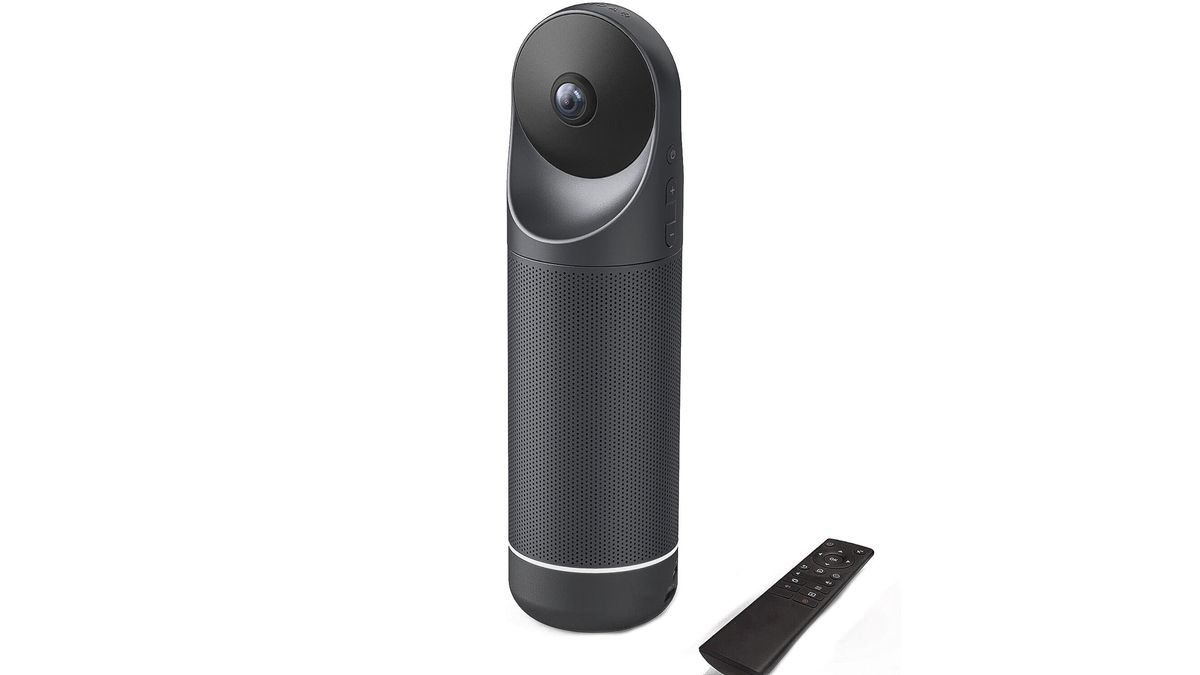 Kandao Meeting Pro is an AI-based 360° video conference camera, which equipped with 360-degree lens, Omni-directional audio system, Hi-Fi Speaker, and built-in android system. Kandao Meeting Pro is designed to be four-in-one for being the most powerful one. Detailed image processing with 360 ° image capture, seamless optical flow stitching, noise reduction, wide dynamic range, exposure compensation, and automatic white balance. 8 microphones are improved to achieve finest audio quality, which can cover range to 5.5 meters radius. It also applies sophisticated algorithm to achieve efficient and accurate localization and tracking.
FAQs about Conference Camera
Do I need Wi-Fi for a conference camera?
Yes and no. These conference cameras all connect directly to your computer via USB ports, and you can record video from them while offline. However, your computer needs to be connected to Wi-Fi so you can chat with friends or business partners.
What's the proper angle and height for the conference camera installation?
When setting up a camera in a conference room, it is best to place it at eye level. This provides the most natural direction for face-to-face collaboration. If the conference camera is positioned too high or too low relative to the participants, it may affect the effectiveness of the conference. When you can't position the conference camera at eye level, choose a PTZ camera to adjust the correct angle of view.
What software do I need to connect my conference camera?
Technically, most conference cameras are plug-and-play, so you can just hook them up to your computer and get them working. However, many applications need to install their own software utilities to take advantage of specific features and facilitate automatic updates. However, to actually use a conference camera in a meeting, you'll need to use Zoom, Microsoft Teams, Google Meet, or another video conferencing app. Make sure to go to the Settings menu of the app and select the camera and microphone of the conference camera to provide audio and video for your call.
Conclusion
To sum up, the top three best conference cameras discussed in this blog post offer excellent video and audio quality, ensuring efficient and productive conferences. With their advanced features and user-friendly interfaces, these cameras will transform your conference room into a professional and seamless environment for effective collaboration. Upgrade your video conferencing setup today with one of these top-rated conference cameras and elevate your business communication to a new level. Eager to learn more details? Click here to visit our website: NUROUM and explore more information.