How to Record A Zoom Meeting
---
Zoom is a widely used virtual meeting platform that allows people to connect and collaborate remotely. It provides features like video and audio communication, screen sharing, chat, and recording capabilities. But do you know how to record a Zoom meeting? This blog will provide step-by-step instructions on how to record a Zoom meeting.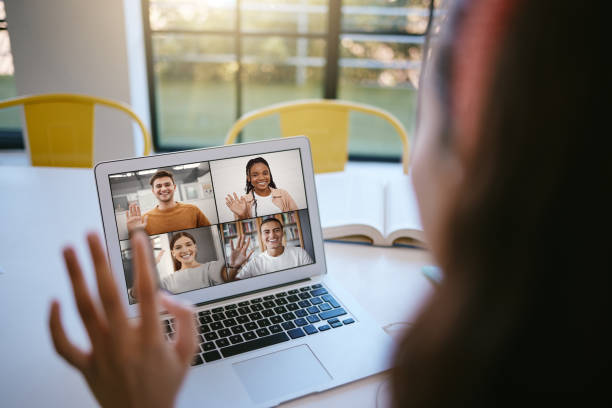 Free vs. Paid Zoom Accounts
Before we dive into the tutorial, here are something we need to know about free versus paid Zoom accounts. Free accounts get the important features, but with some limitations:
Meetings are capped at

40 minutes

.

You're limited to

100 attendees

.

There's

no cloud storage

, so you have to store recordings on your device.

You don't get access to any of Zoom's

third party integrations

.

You can't record meetings

on your phone

.
If those limitations mean Zoom isn't right for you, you can choose to record a Teams Meeting or record on Google Meet.
Why Recording A Zoom Meeting Is Necessary
Recording a Zoom meeting is essential for several reasons.
Firstly, it allows participants to review the meeting later for better understanding and clarification of discussed topics. This is especially helpful when there are complex or detailed discussions that may require multiple listenings for full comprehension.
Secondly, recording a Zoom meeting facilitates documentation and makes it easier to share the meetings with colleagues who were unable to attend. It enables seamless knowledge transfer and ensures that all team members have access to the same information, allowing for better remote collaboration.
How to Record A Zoom Meeting
Step1: Open the Zoom and log in. If you don't have an account, select Sign up and follow the prompts to register and set up your account. Then tap Sign in to log in.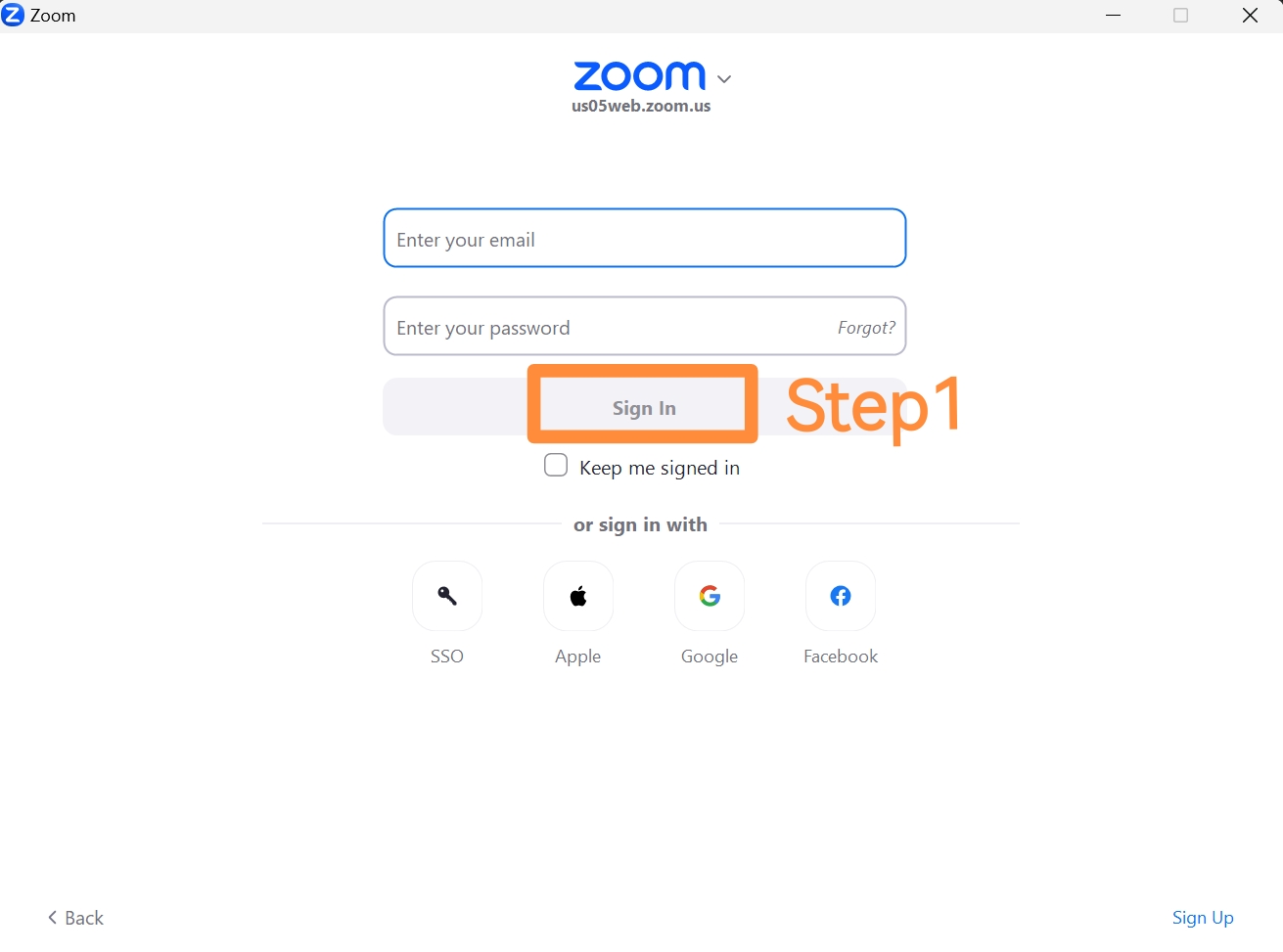 Step2: From the Home tab, click the Settings Gear. This is on the top right, under your profile avatar.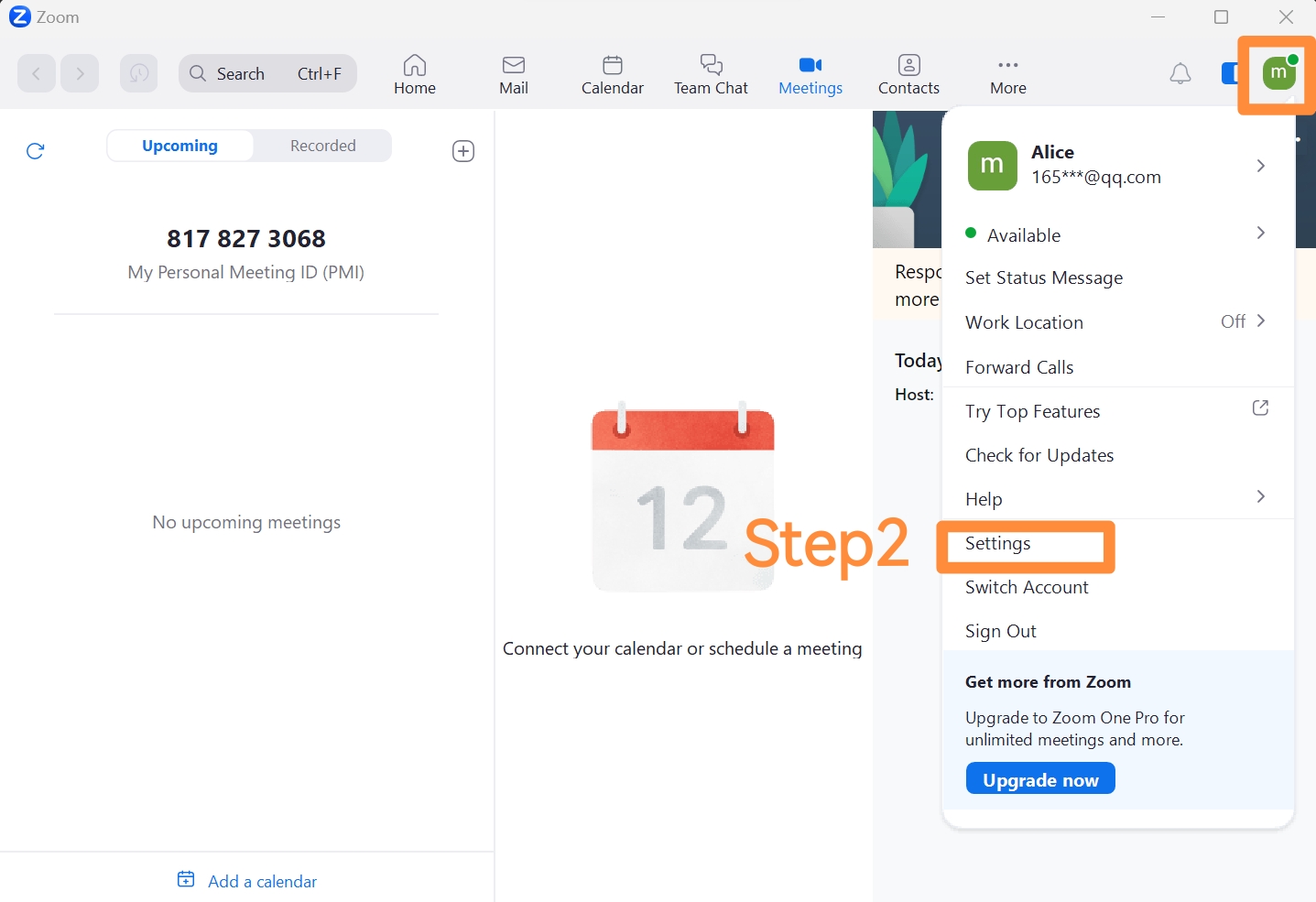 Step3: Go to the Recording tab and select the folder to which you'd like to save your recordings.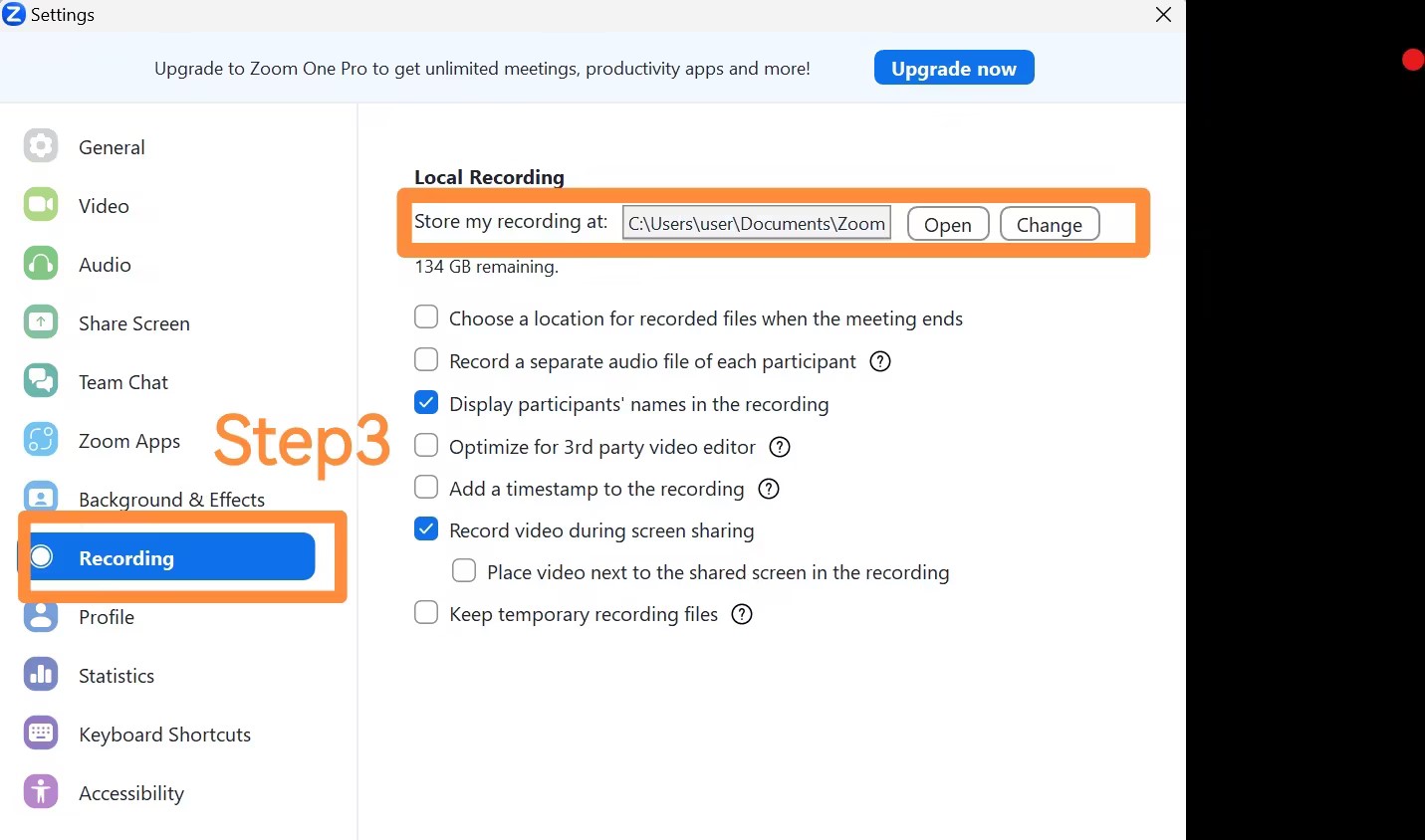 Step4: Start your Zoom meeting as usual. Then, when you are ready click the "Record on this Computer" at the bottom of the screen.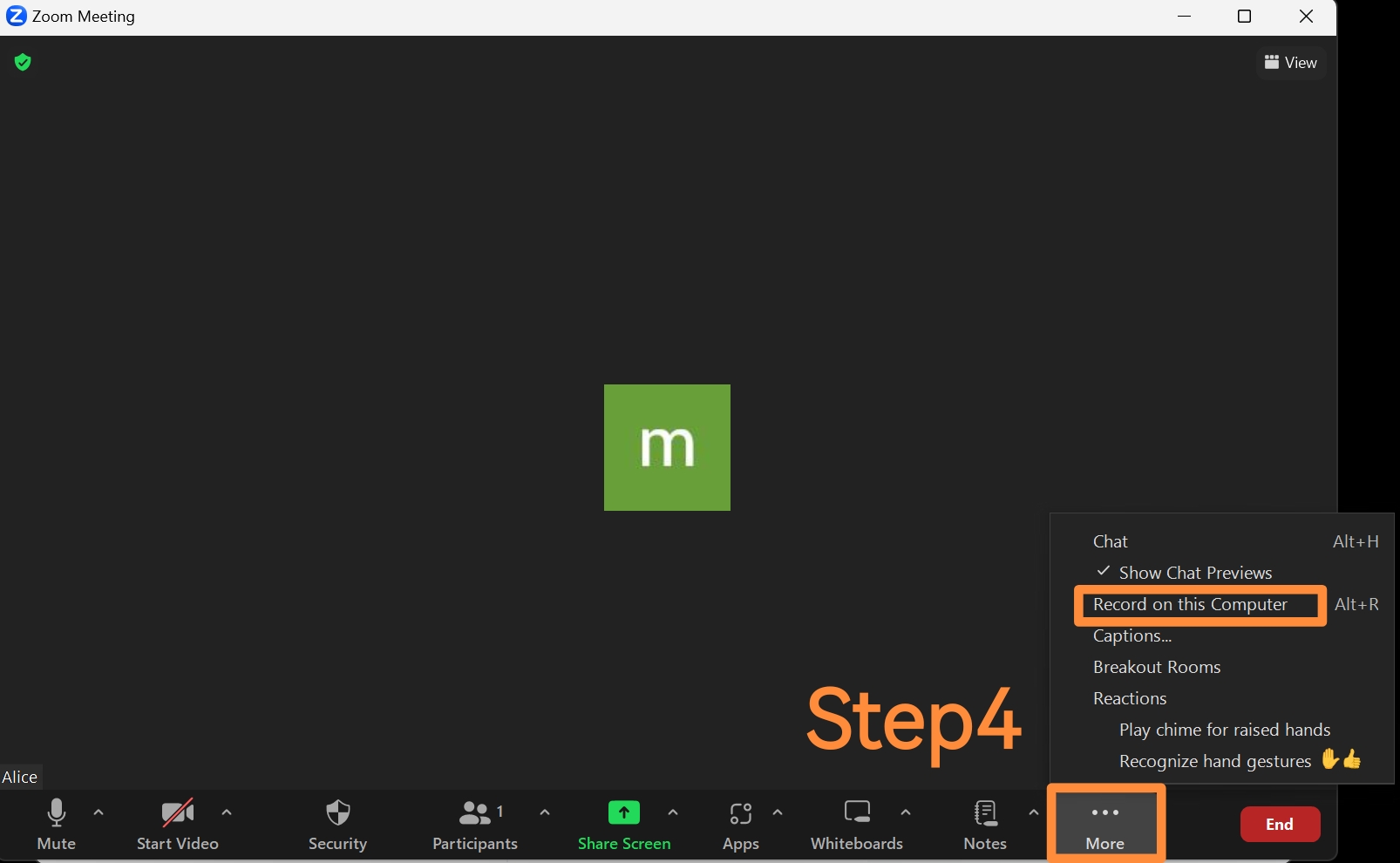 You will see a Recording message displayed in the upper left corner of the screen. You can pause or stop your recording by clicking the Pause or Stop icons displayed next to the Recording message.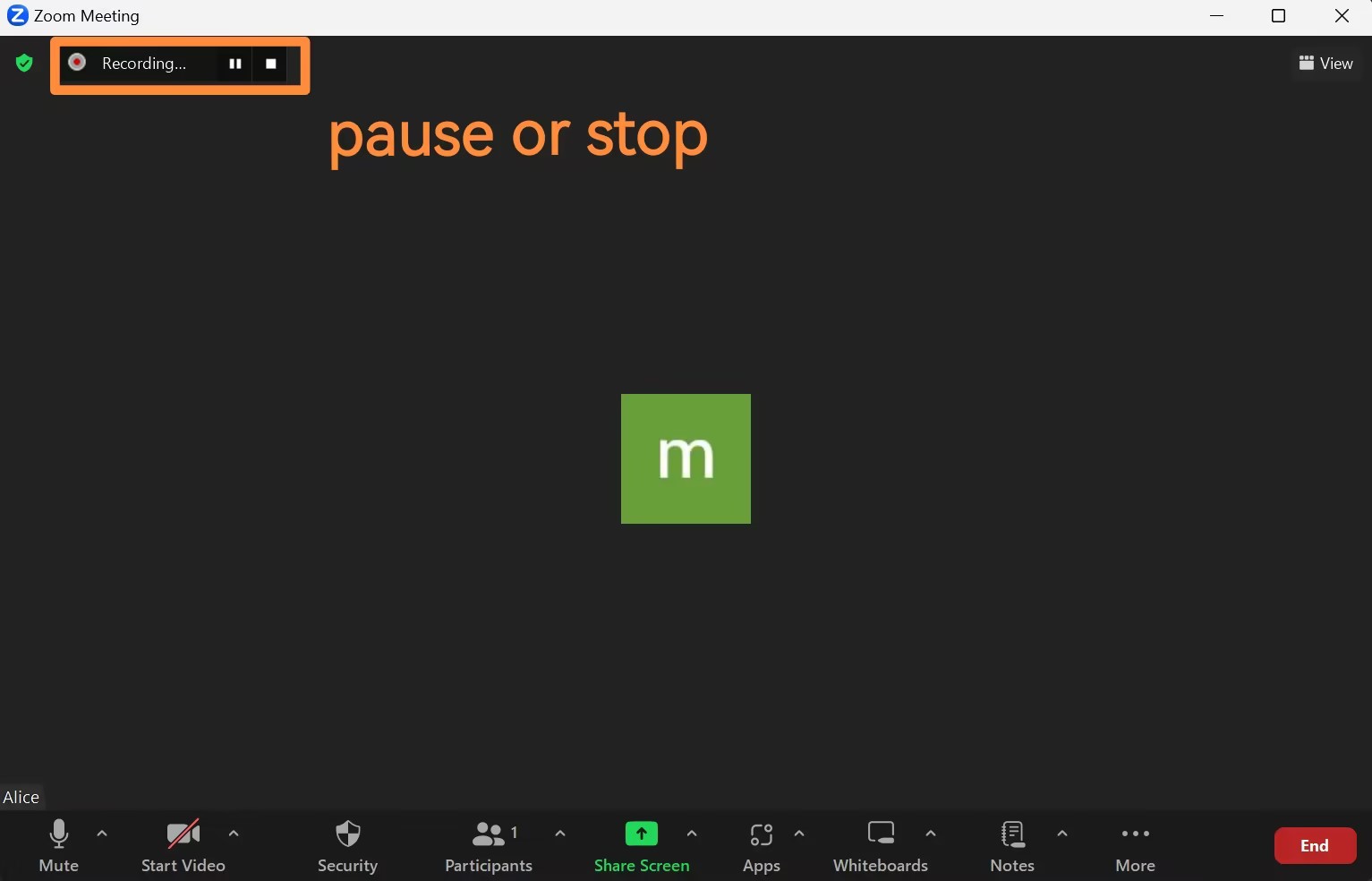 When you finish recording you are able to find your recorded meetings in the location you have choosed. You can also access past recordings in the Meetings tab which you can navigate to from the Home page.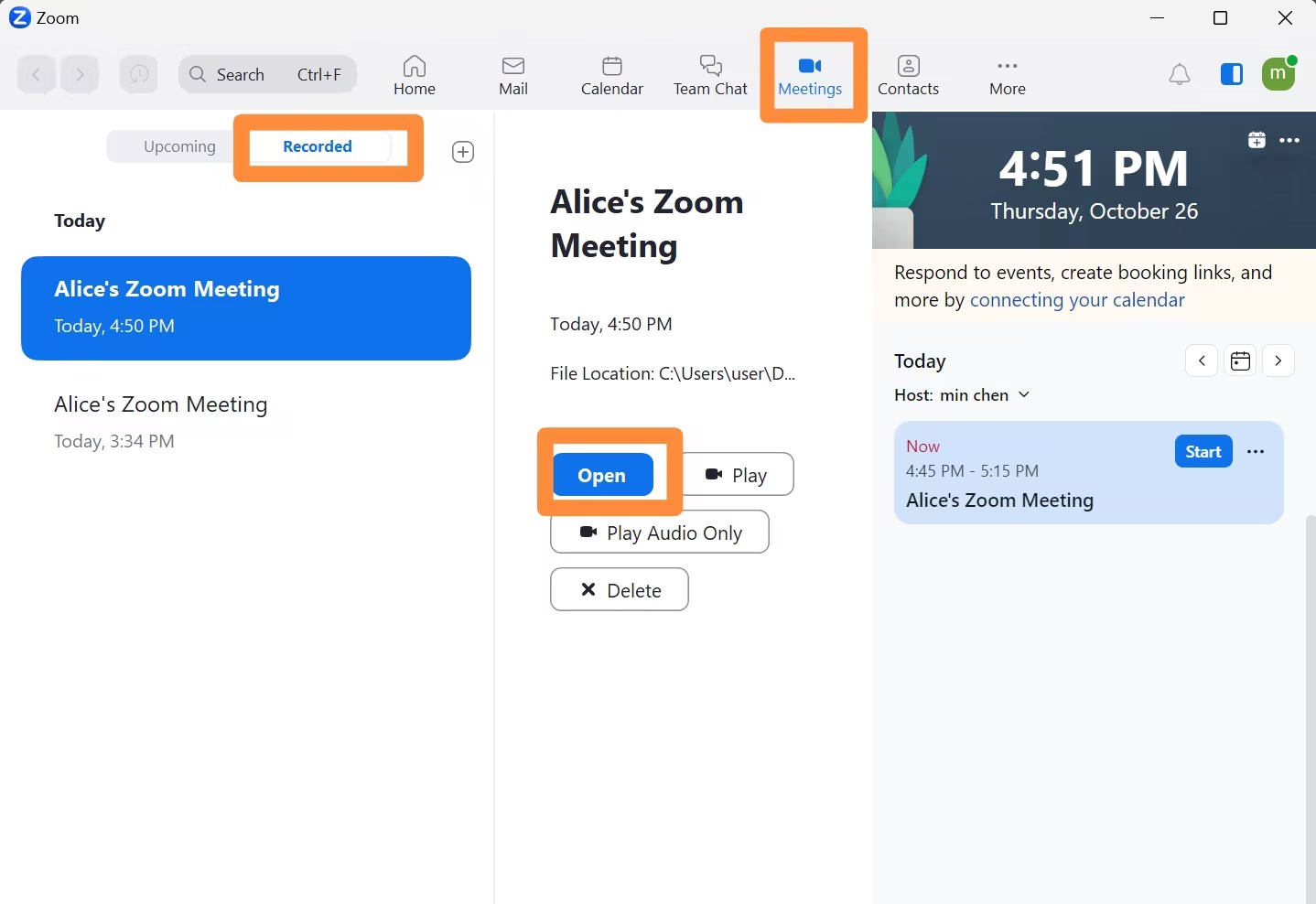 After all these steps, you have recorded your Zoom meetings.
FAQs about How to Record A Zoom Meeting
Why is there no Record button on Zoom?
You can only record Zoom meetings with the permission of the host. If you don't have recording options available in Zoom, it means the host hasn't permitted you. Ask the meeting host for permission, and they can change the settings so that you may record the Zoom meetings.
How long can I record on Zoom for free?
Zoom offers a free, full-featured plan with a 40-minute time limit. You can record a meeting locally and access recording files in the Documents folder on your computer. To record a Zoom meeting to the Zoom cloud from a computer, you need a paid Zoom account.
Where do recorded Zoom meetings go?
Paid users receive an email with links to the audio and video versions of the recording. Free users can access the recordings on the default storage folder. You can find this folder in "Settings > Recording."
How can I share recorded Zoom meetings?
Local Recording saves your recording files on your computer. You can't upload a local recording to the Zoom cloud. To store a video on Zoom's cloud, you must use cloud recording.
However, you can share your local recording with others by uploading it to a third-party cloud storage or content/learning management platform such as Dropbox and Google Drive.
Conclusion
In summary, the ability to record a Zoom meeting is crucial for preserving important discussions, facilitating review and documentation, and promoting effective communication and collaboration among remote participants. NUROUM specializes in developing products such as conference cameras and headsets that help enhance your meetings experience. No matter what meeting platform you choose, our products can provide you with better service. For a deeper understanding of our product, why not visit our official website: NUROUM? Welcome to explore and discover more about what we offer!