Top 3 Budget Gaming Laptops for 2023
---
Gaming has never been more popular, and whether you're a casual gamer or a dedicated enthusiast, a good gaming laptop can significantly enhance your gaming experience. However, finding a capable gaming laptop without breaking the bank can be a challenging task. Fear not, as in this blog, we've curated a list of the best budget gaming laptops that deliver remarkable performance without emptying your wallet. These budget-friendly powerhouses are perfect for both gaming on the go and tackling everyday computing tasks.
Recommeded Budget Gaming Laptops
MSI GV15 15.6" 144Hz Gaming Laptop
$750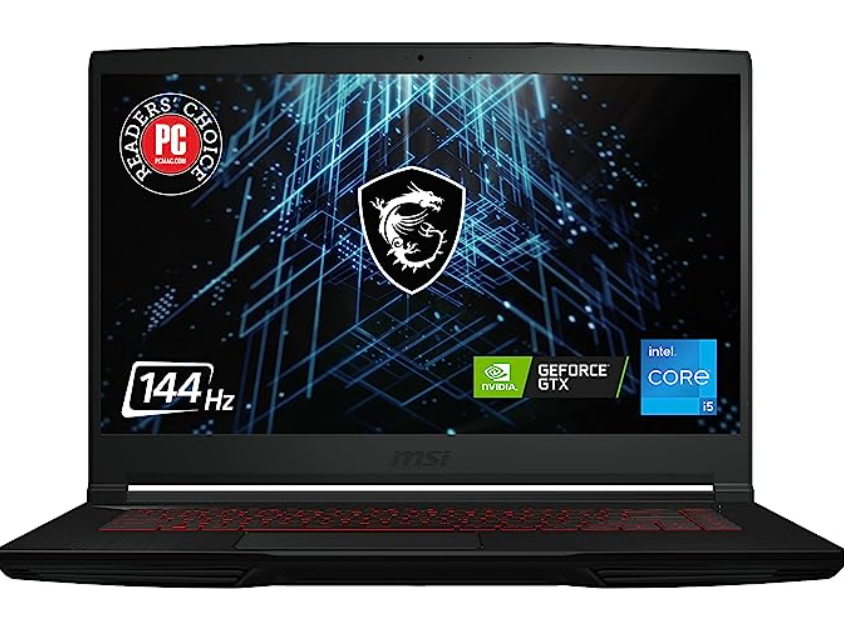 The MSI GV15 Gaming Laptop is a capable and affordable option that offers both multitasking abilities and impressive gaming displays.
Equipped with a powerful Core i5-11400H, this laptop delivers excellent processing speeds, ensuring smooth and precise gameplay even during online sessions.
The 256 GB NVMe SSD included in the laptop ensures quick gaming load times and seamless performance when using other applications on your device.
With 8 GB of DDR4 RAM, the MSI GV15 can handle day-to-day tasks efficiently while allowing for light gaming and acceptable performance in productivity apps like Photoshop or Premiere.
The MSI GV15 boasts a 15.6-inch FHD 'IPS-like' display, making it a suitable gaming laptop with decent performance in eSports titles, thanks to the entry-level GTX 1650 graphics card.
Overall, the MSI GV15 Gaming Laptop strikes a good balance between performance and affordability, making it a worthy choice for gamers on a budget.
| | |
| --- | --- |
| Brand | MSI |
| Color | Black |
| Storage | 256 GB NVMe SSD |
| CPU | Core i5-11400H |
| Memory | 8 GB DDR4 3200 MHz |
| Operating System | Windows 11 |
| Battery | 51Wh |
| Ports | 2 USB Type-C, 3 USB Type-A, Ethernet, HDMI 2.0 |
| Camera | 720p |
| Display (Size, Resolution) | 15.6", 1080p, 144 Hz |
| Weight | 4.63 lbs |
| GPU | GTX 1650 MaxQ |
Lenovo Legion 5 17.3" 144Hz Gaming Laptop
$950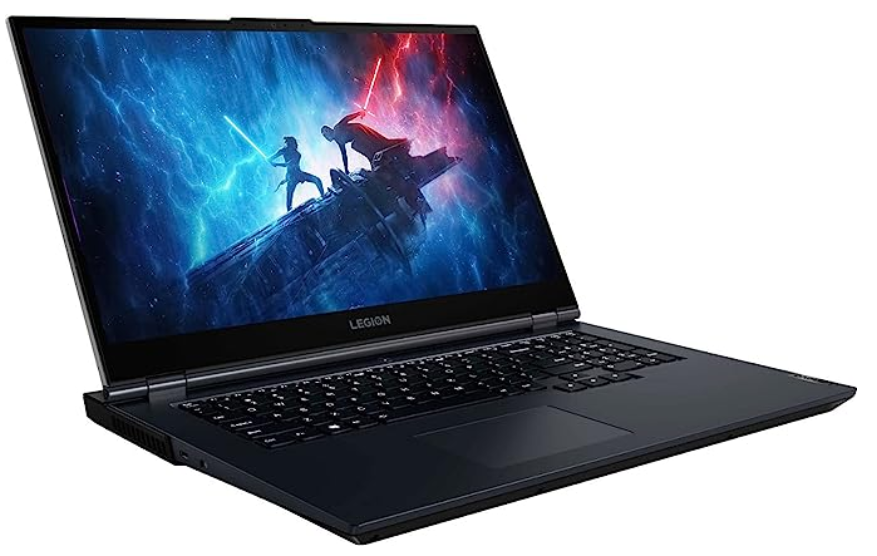 The Lenovo Legion 5 17.3" 144Hz Gaming Laptop is a competent performer that offers a relatively reasonable price for a budget gaming laptop.
Boasting an 8 Core Ryzen 5000 Series processor, a decent 512GB SSD, and a 144Hz 17-inch screen, it caters well to those seeking a large-screen gaming experience.
With its powerful 8-core Ryzen 7 5800H processor and capable 3050 GPU, it smoothly handles FHD gaming at decent quality presets for most games.
Additionally, the Legion 5 initially comes with only 8GB of RAM, which you'll likely need to upgrade to fully optimize the laptop's performance in the future.
In conclusion, the Legion 5 makes a sensible, albeit imperfect, choice if you're looking for a budget-friendly laptop with a large screen. The compromise can be easily remedied in the long term with a simple RAM upgrade, making it one of the best 17' laptop options under $1,000.
| | |
| --- | --- |
| Brand | Lenovo |
| Color | Phantom Blue |
| Storage | 512GB PCIe SSD |
| CPU | Ryzen 7 5800H (8-Core, 16-Thread) CPU |
| Memory | 8GB DDR4 Ram 3200MHz |
| Operating System | Windows 11 |
| Battery | 4-cell Li-On Polymer |
| Ports | USB A, USB C, Ethernet, HDMI, Headphone Jack, SD Card Adapter |
| Camera | 720P Webcam |
| Display (Size, Resolution) | 17.3' FHD (1920 x 1080), 144Hz, IPS |
| GPU | NVIDIA GeForce RTX 3050 4GB |
Framework Laptop 16 DIY Edition
$1399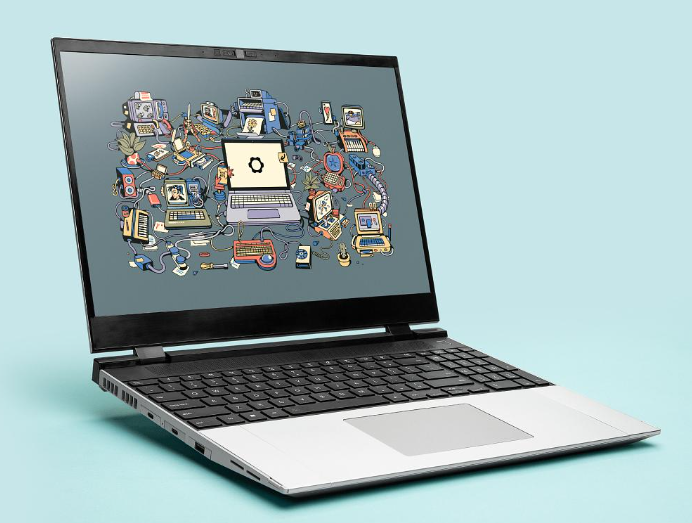 The Framework Laptop 16 is a high-performance laptop featuring upgradeable and modular graphics of the latest generation.
With AMD Ryzen 7840HS processors boasting up to 8 CPU cores and Radeon RX 7700S graphics, the Framework Laptop 16 Mainboard ensures a seamless and powerful gaming and creativity experience with excellent power efficiency.
Collaborating with Cooler Master, the Framework Laptop 16 utilizes a thermal system featuring a liquid metal thermal interface, three heatpipes, and two fans to maintain stable and quiet CPU performance.
Framework Laptops are user-friendly, allowing easy opening and providing an intuitive and welcoming internal design with captive fasteners, clear labels, and QR codes for effortless customization and repair.
Brand

Framework

Color

Black/Orange/Lavender

Storage

From WD_BLACK™ SN770 NVMe™- M.2 2280 - 250GB +$39

To WD_BLACK™ SN850X NVMe™- M.2 2280 - 4TB +$526

CPU

Ryzen™ 7 7840HS

Ryzen™ 9 7940HS +$200

Memory

From DDR5-5600 - 8GB (1 x 8GB) +$40

To DDR5-5600 - 64GB (2 x 32GB) +$320

Operating System

Windows 11 or bring your own

Battery

85wh

Ports

USB-C, USB-A, HDMI, DisplayPort, MicroSD, Ethernet, Audio, ultra fast storage, and more

Weight

2.1kg or 2.4kg

Display (Size, Resolution)

16" (2560 x 1600)

GPU

AMD Radeon™ RX 7700S
Therefore, for gamers on a particularly tight budget, the MSI GV15 gaming laptop is an affordable and capable option. And for those who prefer a big display, the Lenovo Legion 5 17.3" gaming laptop offers a large 17-inch screen and smooth FHD gaming. For players who like to assemble their own laptops and want to upgrade it in the future, Framework Laptop 16 is the best choice.
Best peripherals for game streaming
We all know that for gamers, in addition to a laptop with good performance, peripherals are also very important. Common peripherals include keyboards, mice, headphones, stereos, and more. These peripherals have been recommended by many people. But, in fact, for those who are eager to try game streaming, an excellent webcam is also very important. And we highly recommend you our NUROUM V32AFL 4K Webcam. It offers an impressive range of capabilities to enhance your streaming experience. From its AI noise-canceling technology to the 4K high-definition lenses, wide-angle views, improved low-light performance and auto framing/auto focus functionalities, it is designed to deliver a high-quality streaming.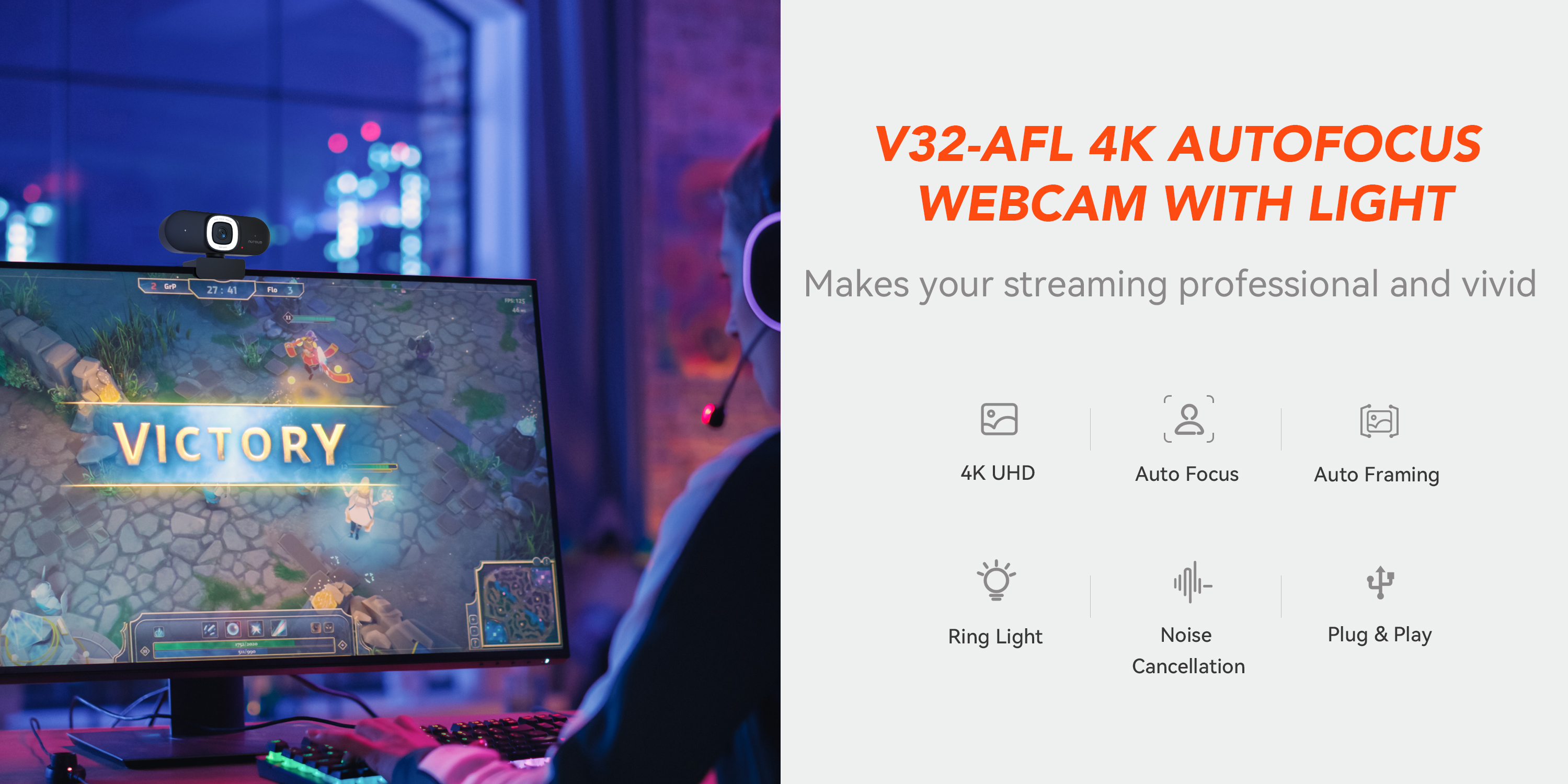 Conclusion
Gaming on a budget doesn't mean compromising on performance or features. The market is flooded with affordable gaming laptops that provide excellent gaming experiences without burning a hole in your pocket. The laptops mentioned in this blog stand out as some of the best cheap gaming laptops available today. So, gear up and embark on your gaming journey without spending a fortune! Happy gaming!
NUROUM specializes in producing webcams and related products to deliver a seamless hybrid work experience. Whether you require external video conferencing equipment, NUROUM is committed to offering comprehensive solutions that cater to your needs. Explore more details by joining our community.